Formula 1 gossip: Hamilton, McLaren, Sauber, Stevens
Last updated on .From the section Formula 1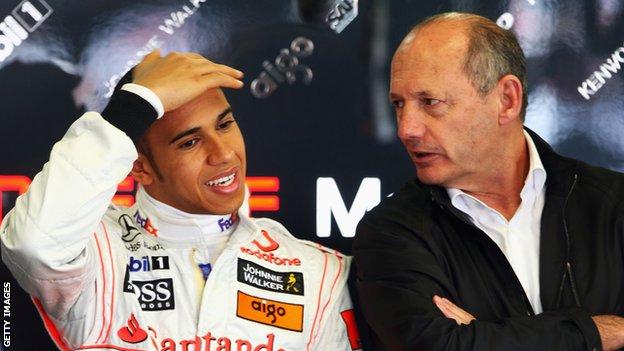 Friday, 27 November
McLaren chairman Ron Dennis does not approve of world champion Lewis Hamilton's party lifestyle. (Daily Mail)
Mercedes believes Formula 1's new exhaust rules for 2016 will succeed in making the engines sound louder. (Autosport)
Sauber will give Lotus development driver Adderly Fong a run-out along with Marcus Ericsson during next week's Pirelli test in Abu Dhabi. (ESPN)
British driver Will Stevens is "100% certain" he will be kept on by Manor next season. (Daily Mail)
Thursday, 26 November
Lotus' delayed freight has finally arrived at the Yas Marina circuit for the Abu Dhabi Grand Prix. The absence of their equipment had prompted questions about whether the team would be participating this weekend. (Motorsport.com)
Red Bull will revert to an old specification Renault Formula 1 engine for this weekend's race. (Autosport)
Formula One boss Bernie Ecclestone is confident the Italian Grand Prix in Monza can find the needed cash to stay on the calendar. (Gazzetta dello Sport via Associated Press)
Ferrari team principal Maurizio Arrivabene has defended the team's decision to retain Kimi Raikkonen for the 2016 season. (Movistar, via Planet F1)
World champion Lewis Hamilton prepared for the season finale by racing in a dune buggy in the Abu Dhabi desert. (Daily Mail)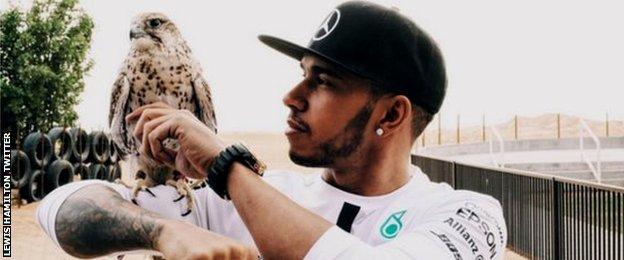 Wednesday, 25 November
Williams driver Felipe Massa says the team will need to make a "triple improvement" if it is to produce a car capable of fighting for the World Championship next year. (Autosport)
Red Bull owner Dietrich Mateschitz is losing patience with Red Bull's engine troubles, admitting he cannot say for sure that Red Bull and Toro Rosso will remain in F1 next season. (PlanetF1)
Mercedes test driver Pascal Wehrlein is open to a season in GP2 if he is unable to secure a seat at Manor for 2016. (ESPN F1)
Honda boss Yasuhisa Arai says the bond between the Japanese manufacturer and McLaren has grown stronger in 2015 despite the partnership's tough debut season. (ESPN F1)
F1 boss Bernie Ecclestone says Ferrari's return to winning ways in the 2015 season is great news for the sport. (Gazzetta dello Sport via motorsport.com)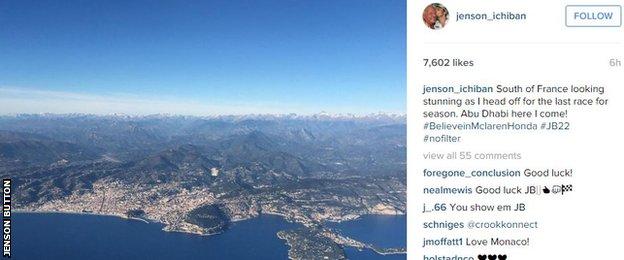 Tuesday, 24 November
Jenson Button fears a long, difficult winter is in store for McLaren-Honda as they seek to make the gains needed to get themselves near the front of the F1 grid. (Autosport)
Former FIA president Max Mosley thinks Ferrari's decision to veto a cost cap on engine supplies demonstrates the Italian team's "small-mindedness". (ESPN F1)
Felipe Massa says he is eager to extend his stay in F1 with Williams beyond the end of next year when his contract with the team comes to an end. (Motorsport.com)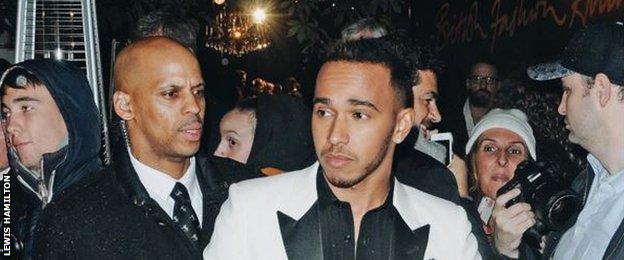 Britain's Jordan King and Indonesian driver Rio Haryanto will test with the Manor Marussia Formula One team in Abu Dhabi after next weekend's season-ending race. (Daily Mail)
Williams' head of vehicle performance Rob Smedley says F1 needs to think more about entertaining the fans after enjoying the Race of Champions in London. (Sky Sports)
Monday, 23 November
Renault's return to Formula 1 as a full works team is "pretty much done" for 2016 with the proposed deal to take over Lotus now "essentially completed". (Fox Sports Australia)
Alexander Rossi, 24, believes he has a good chance of signing with Manor for next season having edged team-mate Will Stevens in the majority of their races. (Fox Sports Asia)
Meanwhile, Stevens has reflected on his last year with Manor. He writes on Instagram: "Heading to Dubai for a few days before the last race of the year in Abu Dhabi! Seems like yesterday I was making my F1 debut here last year! Amazing how times flies... can't wait for this weekend!"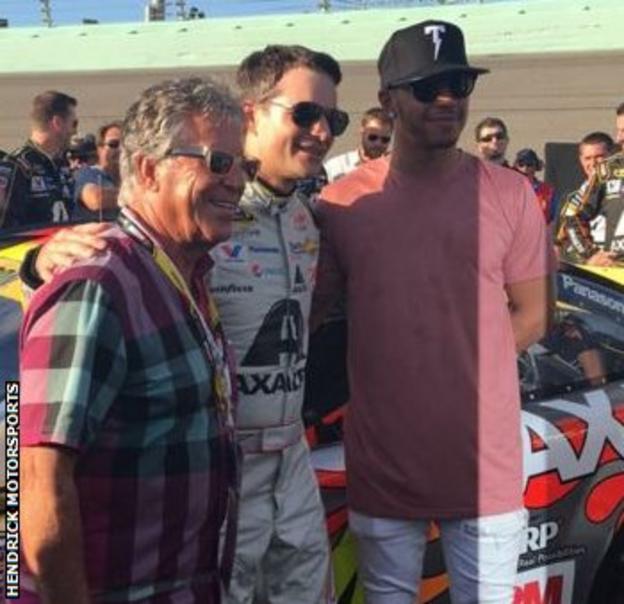 Mercedes reserve driver Pascal Wehrlein, 21, feels he is now good enough to deserve an F1 seat in 2016.(Sky Sports)
Romain Grosjean says he will "race his heart out" during the forthcoming Abu Dhabi Grand Prix, which will be his last race for Lotus before he joins the Haas team for 2016. (Formula 1.com)
Formula 1 world champion Lewis Hamilton watched the Nascar Sprint Cup Series race in Florida on Sunday, and posed for pictures with 1978 F1 world champion Mario Andretti and Nascar driver Jeff Gordon.
Renault believes that the collapse in its relationship with Red Bull played a part in the lack of progress it was able to make with its updated Formula 1 engine this year. (Motorsport.com)
Television presenter Chris Evans has been pictured test driving a 200mph McLaren car with Jenson Button during the first glimpse of filming for the new series of Top Gear. (Daily Mail)