Abu Dhabi GP: Mercedes fear Ferrari advantage

By Andrew Benson
Chief F1 writer at Yas Marina
Last updated on .From the section Formula 1
Abu Dhabi Grand Prix
Venue:
Yas Marina Circuit
Dates:
27-29 November
Coverage:
Live BBC TV, radio and text coverage of the race.
Full details here.
Mercedes have asked Formula 1's governing body to clarify the rules amid concerns over Ferrari's relationship with the new Haas team.
US-based Haas are entering F1 in 2016 and will be using parts bought from Ferrari, in whose wind tunnel they have been developing their new car.
There is a concern Ferrari have gained an advantage through the relationship.
Mercedes deny their complaint to the stewards is aimed at Ferrari but rival teams say it is and share the concerns.
The world champions have asked for clarification on rules governing shared parts and the use of wind tunnels, claiming there are "a number of ambiguities".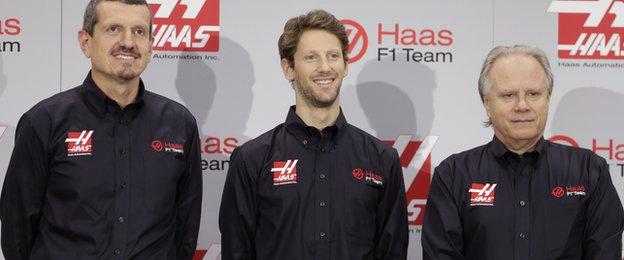 The amount of aerodynamic research teams can do in wind tunnels is limited by the regulations.
Amid concerns Ferrari were finding a way around this, the Italian team were cleared of any wrongdoing following an FIA investigation earlier this year.
But rivals have continued to be worried Ferrari could have been working on their own car, particularly for next season's design, when they claimed the wind tunnel was being used by Haas.
McLaren boss Ron Dennis said: "Any team would confirm the regulations have to be written so it doesn't happen again, otherwise we'd have to follow suit."
Teams not yet in F1 have no restriction on the amount of time they spend in wind tunnels.
The stewards plan to make a decision before the race on Sunday.