Lewis Hamilton: Mercedes to look into Briton's performance dip

By Andrew Benson
Chief F1 writer at Yas Marina
Last updated on .From the section Formula 1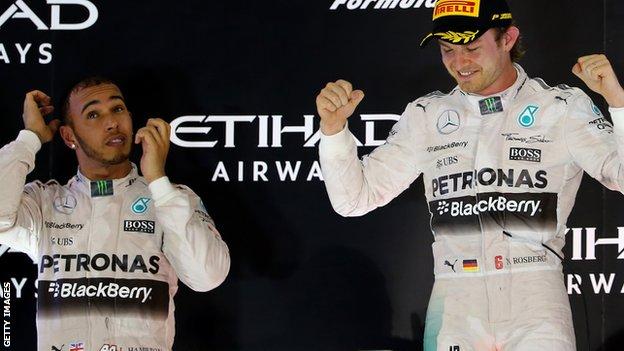 Mercedes are to look into why world champion Lewis Hamilton lost performance in the final races of this season, team boss Toto Wolff says.
Nico Rosberg won the final three races, and took six poles in a row after Hamilton won 10 of the first 16 races and took 11 poles in the first 12.
Wolff said there had been "so much discussion" about the shift.
He added: "We have to do an intelligent list over the next weeks and try to analyse it. We have to find out."
Wolff said the discussion had centred on whether Hamilton's team-mate Rosberg had "stepped up his game, or has the car come towards him development wise, or has Lewis just taken it more easily unconsciously, for sure not consciously".
He added: "Lewis is still pushing very hard, he is still the guy with the same talent and putting the same effort into it. You have to ask him."
Hamilton has talked of a change in the car set-up that has made him less comfortable with the balance since Mercedes had an unusually uncompetitive race in Singapore.
But Wolff said: "I wouldn't say it is the most likely suspicion.
"The car is being developed and improved and after Singapore we developed in a different direction.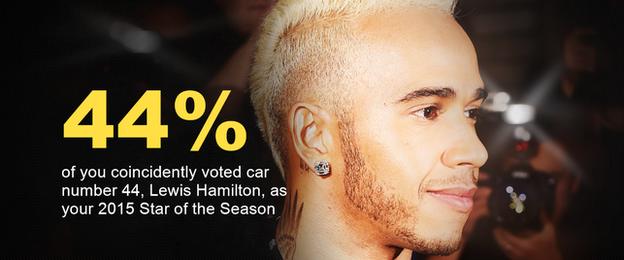 "We took some learning on board off that weekend and whether the car has come more towards Nico and gone away from Lewis, it could be a factor but I wouldn't want to reduce it to one factor, there could be many factors playing a role."
Hamilton said after qualifying in Abu Dhabi on Saturday: "If you look before Singapore the gap between me and Nico in qualifying was in the region between 0.3-0.6 seconds.
"Since then a lot of time has been lost. While it looks like one side has gone a lot better, essentially from our point of view as a team, it's quite the opposite, I've got worse."