Formula 1: Bernie Ecclestone warns teams on engines

By Andrew Benson
Chief F1 writer
Last updated on .From the section Formula 1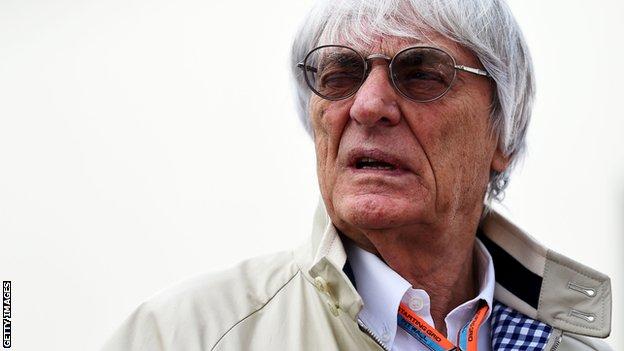 Bernie Ecclestone has told BBC Sport that there will be "trouble ahead" unless he gets his way on engines.
Formula 1's commercial supremo thinks the sport's turbo hybrid power-units are too complicated and expensive.
Instead, the 85-year-old wants a cheaper, simpler engine that independent companies can produce, not just the bigger road-car manufacturers.
"Until we get an engine that can be built at a lot less cost, yes, there will be trouble ahead," he said.
The four car manufacturers in F1 - Mercedes, Ferrari, Renault and Honda - all back the current technology because it is helping drive fuel efficiency in road cars.
But their cutting-edge design means smaller companies struggle to build them because of the costs involved.
Ecclestone admitted one of the reasons he wants to open up F1 to independent engine suppliers is that car manufacturers have too much power and influence.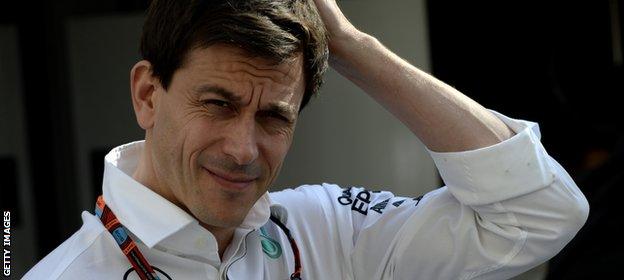 With Mercedes and Ferrari supplying eight of the 11 teams with engines, he says Mercedes F1 boss Toto Wolff and Ferrari president Sergio Marchionne are able to control the decision-making F1 Commission.
"If we have a meeting of the F1 Commission and these two guys decide on something, which they do together, they have enough votes to stop anything going through, so they are controlling F1," Ecclestone said.
He said neither team wanted to make changes to the engines because they both had a competitive power-unit.
"Frankly, if I was either of them, I would be in the same position," he said.
Engine manufacturers are working on a set of proposals to meet a requirement set down by governing body the FIA to make engines cheaper, simpler, louder and more readily available.
But Ecclestone said that as far as he was concerned a satisfactory agreement had not yet been agreed - despite the FIA saying last week that one had been reached to cut the costs of customer engines.
He hoped the issue could be resolved at a meeting on 25 February, but admitted he was doubtful.
Hope for a US Grand Prix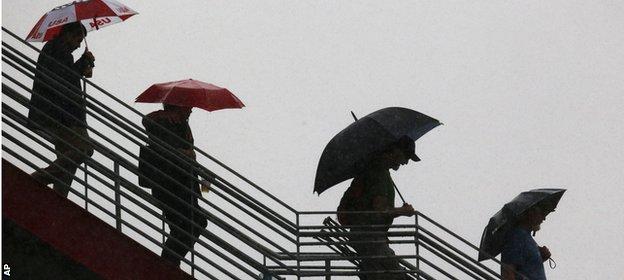 Meanwhile, Ecclestone said he was "absolutely" certain that the US Grand Prix would go ahead this year.
The event in Austin is only listed as provisional on the 2016 calendar because of financial problems.
The track will receive 20% less in state funding - about $6m (£4.2m) - a result of fewer spectators turning up last year because of a tropical storm that affected the event.
"The state funding depends on the amount of people that attend the race," explained Ecclestone.
"As it rained and a lot of people didn't turn up, their funding went down."
He added that F1 "won't be there" unless the Circuit of the Americas pays its sanctioning fee, but said he had "no doubts" the situation would be resolved.