Formula 1 gossip: Rosberg, Bottas, Ferrari, Verstappen, Haas
Last updated on .From the section Formula 1
Sunday, 7 February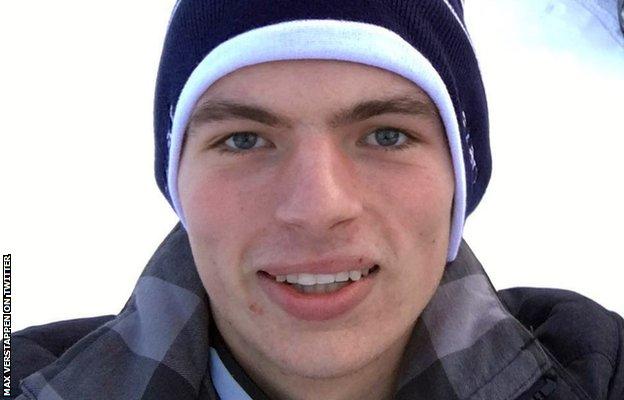 Mercedes' German driver Nico Rosberg has been preparing for the new Formula 1 season by going go-karting with Monaco royalty. (Daily Mirror)
Williams Finnish racer Valtteri Bottas says speculation linking him with a move to Ferrari last summer was "disturbing". (Autosport)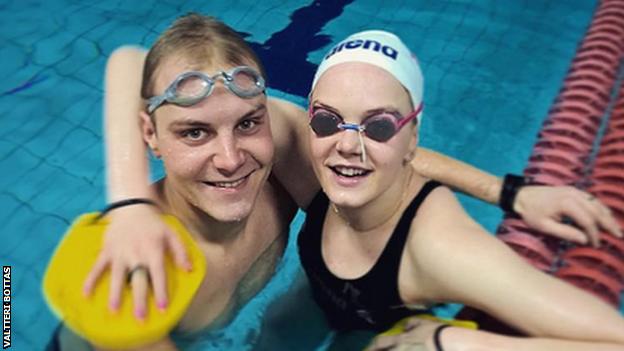 Haas' team principal Guenther Steiner says the F1 newcomers do not want to sound "arrogant" but are "aiming for points" in their debut season in 2016. (Motorsport.com)
Toro Rosso's Max Verstappen is feeling the cold in Sweden after tweeting: "Without beanie I would turn into an iceman."
Saturday, 6 February
Mercedes' engine boss Andy Cowell says they are not expecting to dominate Formula 1 again in 2016, citing the "remarkable" progress of Ferrari and Honda, who he describes as a "big threat". (Autosport)
Renault could challenge for the world championship by 2017, says their former driver Vitaly Petrov. (Motorsport.com)
Frenchman Jean-Eric Vergne has revealed his role as Ferrari's test and development driver is set to change, amid rumours he could become the team's official reserve driver. (NBC Sports)
Michelin remain interested in returning to F1 despite losing out to Pirelli for the 2017-19 tyre deal. (Autosport)
Red Bull's Daniel Ricciardo has suggested a charity boxing match against Lewis Hamilton, after the F1 world champion posted a picture of himself in the ring. The Australian wrote: "Seems I'm not the only one throwing hands these days. Charity match?? #3v44"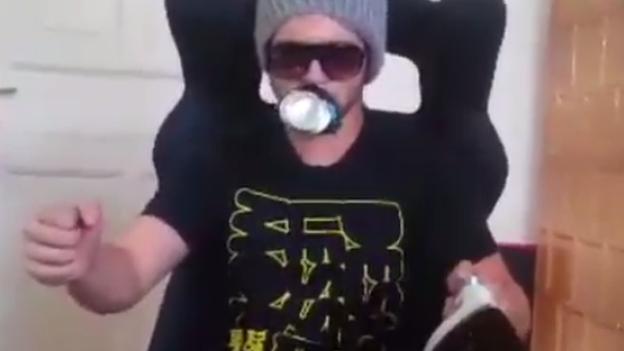 Force India's Nico Hulkenberg posted a bizarre video of him imitating driving an F1 car, while holding an iron and with a can protruding from his mouth.
Former F1 team owner and BBC pundit Eddie Jordan could host Top Gear alongside Chris Evans and Matt LeBlanc. (Guardian)
Williams' Valtteri Bottas went for an "evening swim" with his girlfriend Emilia Pikkarainen, who competed for Finland in the pool at the 2008 and 2012 Olympics.
Friday, 5 February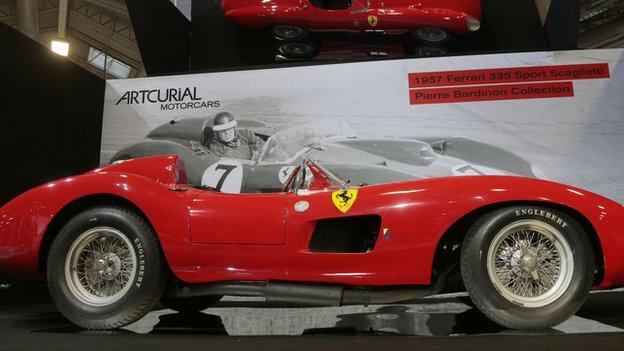 An iconic Ferrari driven to Formula 1 victory by Stirling Moss is set to become the most expensive car in Europe by fetching £25m at auction. (Mirror)
Renault have followed McLaren and reigning world champions Mercedes in doing away with the once exalted position of team principal. (Reuters)
Jolyon Palmer is not concerned he might lose his Renault race drive in the same way Pastor Maldonado did over the winter. (ESPN)
After dipping into some boxing, Lewis Hamilton has continued his preparations for the new season by playing basketball at the Toronto Raptors' gym. (Lewis Hamilton on Twitter)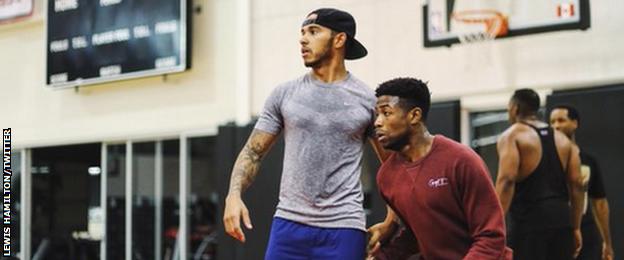 Thursday, 4 February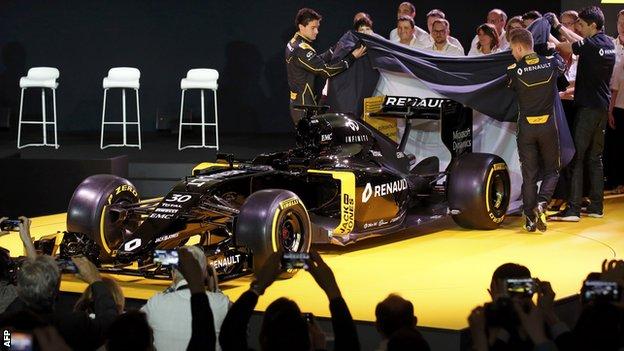 Renault, returning to F1 as a works entrant for the first time since 2011, became the first team to launch its 2016 programme with an event in Paris. (Autosport)
Speaking at the event, Renault's new recruit Kevin Magnussen has admitted that his F1 career would most likely have been over had he not been offered a spot at the French team this season. (PlanetF1.com)
Renault face a year of rebuilding in F1 after taking over the financially struggling Lotus team that was on the brink of collapse, says British driver Jolyon Palmer. (Reuters)
Renault has confirmed it will change its livery before the first race of the season after unveiling a predominantly black car at its launch. (ESPN)
Renault has promised equality with Red Bull Racing with regards to the power unit the two teams will use during the 2016 season, with the factory team supplying the exact same engine to its sole customer outfit. (thecheckeredflag)
Former F1 driver Narain Karthikeyan has joined Toyota's roster for his fourth season in Japan's top single-seater series Super Formula. (Motorsport.com)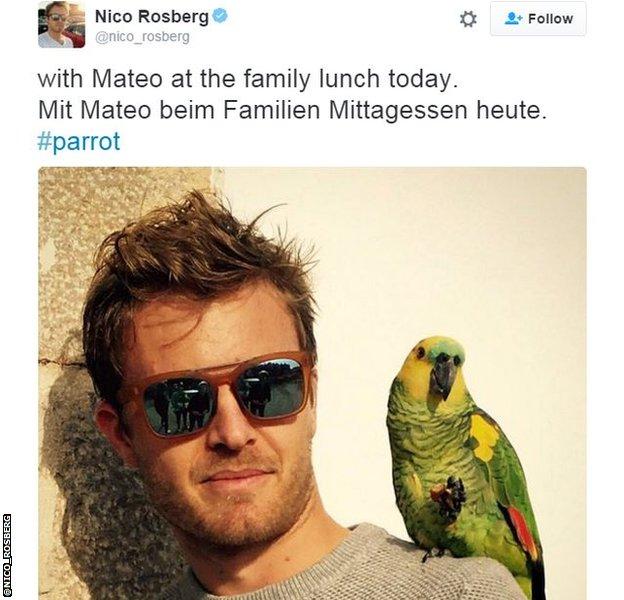 Wednesday, 3 February
Pastor Maldonado's manager says the Venezuelan wants to return to Formula 1 but is not likely to join Manor and will instead focus on a 2017 comeback. (Crash.net)
Fiat-Chrysler president Sergio Marchionne tried to convince Toro Rosso to accept an Alfa Romeo-branded power unit for 2016. (AutoBild via F1i.com)
Formula 1 bosses have said they will finalise the 2017 technical regulations by February 29. (Autosport)
Force India co-owners Sahara want to sell their stake in the team as part of efforts to raise cash and free jailed founder Subrata Roy. (Reuters)
Honda motorsport boss Yasuhisa Arai said the company will retain its philosophy of developing its own engine development personnel. (Fox Sports)
A 10-year-old boy from Northampton received a letter from world champion Lewis Hamilton after writing a short story about the driver. (Northampton Chronicle)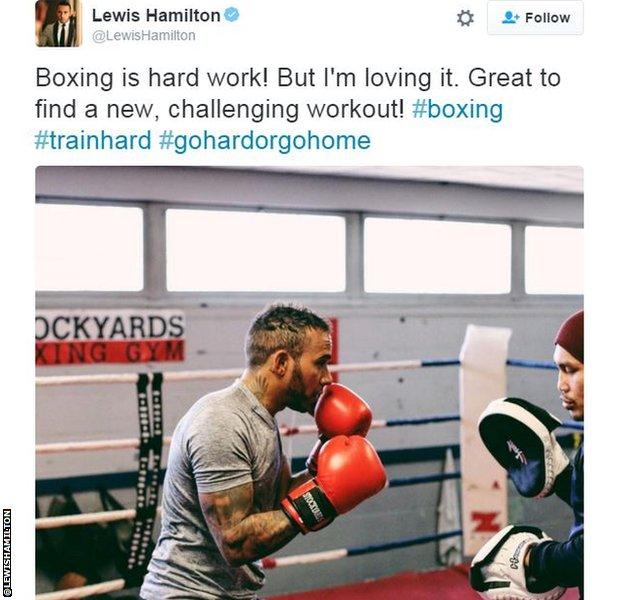 Tuesday, 2 February
Toro Rosso driver Max Verstappen says the team's new car is up to a second per lap faster than its 2015 predecessor. (Inautonews)
Red Bull's Australian driver Daniel Ricciardo put Sebastian Vettel's 2012 World Championship-winning RB8 car through a different test - in the form of a scrum against the Bath rugby union pack. (Sydney Morning Herald)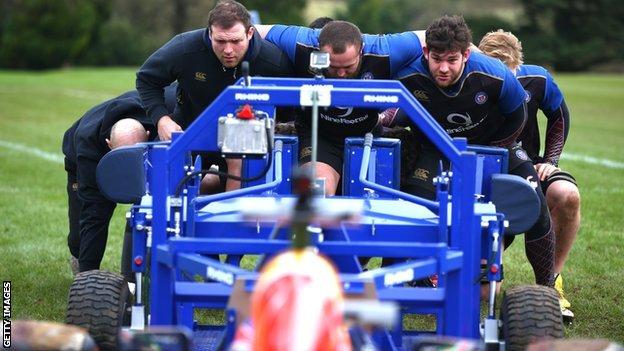 Former McLaren test driver Gary Paffett has joined Williams in the role of simulator driver. (Motorsport.com)
Pastor Maldonado has confirmed he will not be in Formula 1 for the 2016 season after losing his seat at Renault to Kevin Magnussen. (Fox Sports)
Meanwhile, Ricciardo has posted a picture to describe the way he is feeling before his home grand prix in Melbourne, the traditional opener to the F1 season, on 20 March.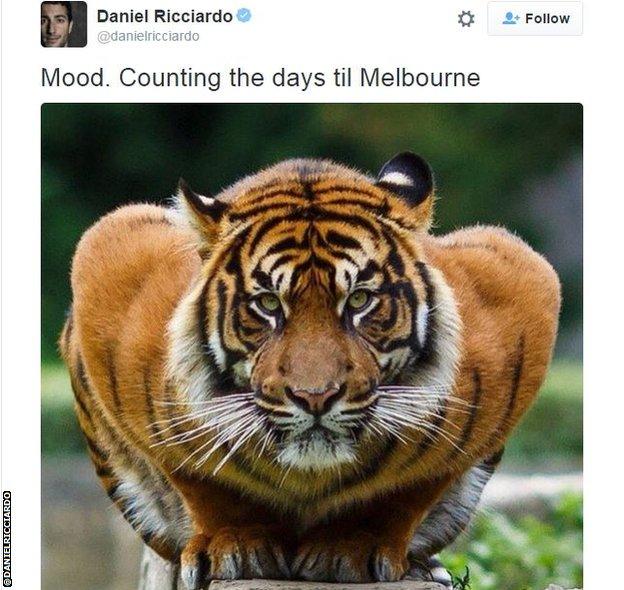 Monday, 1 February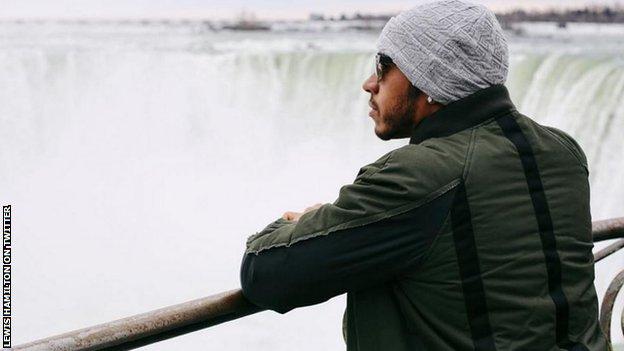 The prospect of an F1 race on the streets of London has moved a step closer after legislation was passed to give councils more power to close roads to hold events. (Sunday Times)
Force India have signed a 16-year-old Russian as a development driver. (Force India)
Jolyon Palmer has picked his race number for his debut season with Renault, tweeting: "I can officially confirm that I will be using number 30."
Red Bull driver Daniil Kvyat is hoping the team can improve in 2016, despite designer Adrian Newey warning it "might fall further behind" this year. (Grandprix)
Sauber driver Marcus Ericsson says a grand prix in Scandinavia would be "cool" and "a huge success", but added that he does not see it happening anytime soon because of the cost of hosting a race. (Autosport)