Formula 1 gossip: Haryanto, Hamilton, Vandoorne, Jorda
Last updated on .From the section Formula 1
Friday, 12 February 2016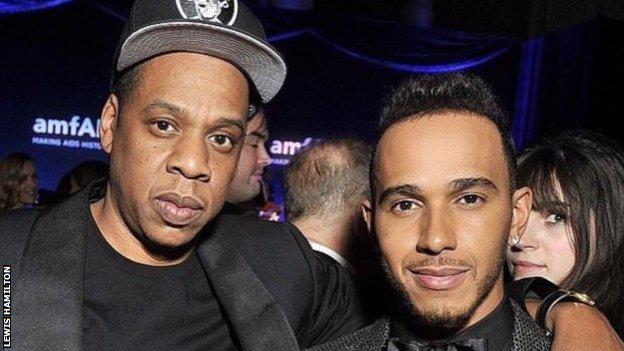 Indonesian driver Rio Haryanto, 23, says Manor has given him more time to find the required funds to race for the team in 2016. (F1i.com)
Renault development driver Carmen Jorda has hit back at former Formula 1 colleague Marco Sorensen following an accusation that her presence at the team - formerly known as Lotus - caused him to quit the sport. (Marca - in Spanish)
McLaren reserve driver Stoffel Vandoorne, 23, will race in the 2016 Super Formula championship in Japan. (Motorsport.com)
Channel 4, which will show Formula 1 races this year, will use Fleetwood Mac's iconic The Chain, first used by the BBC in 1978, as its title music. (Daily Mail)
World champion Lewis Hamilton has been busy on the social scene - on Tuesday he was pictured meeting Zoolander star Ben Stiller, and now it is music superstar Jay Z.
Thursday, 11 February 2016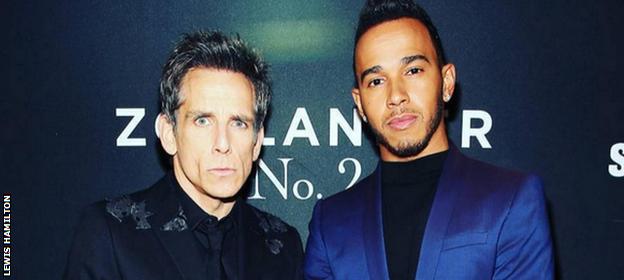 Engine performance is Red Bull's only question mark going into the 2016 Formula 1 season, according to Daniel Ricciardo. (AutoSport)
New Manor race driver Pascal Wehrlein says his deal is for one season only. (GrandPrix.com via Speed Week)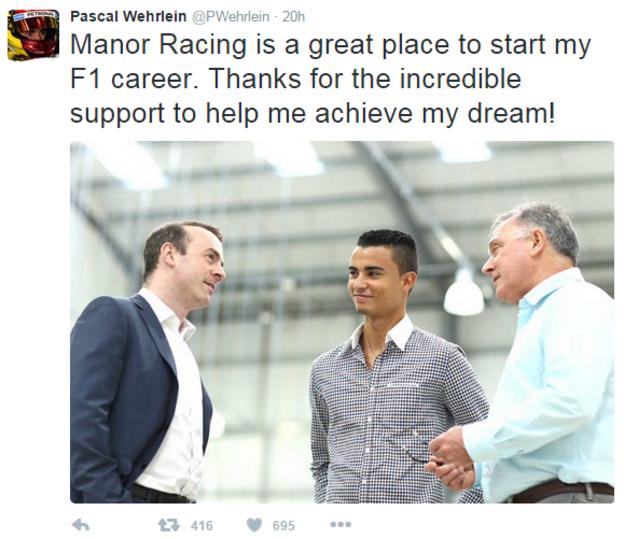 Renault's new racing director Fredric Vasseur says the position of his team in the Constructors' Championship this year is "not important". (ESPN)
Red Bull's Dr Helmut Marko says F1 drivers are overpaid. (SportBild - German)
Pagani Automobili founder Horacio Pagani has not ruled out a move into Formula 1 in the future. (beinsports.com)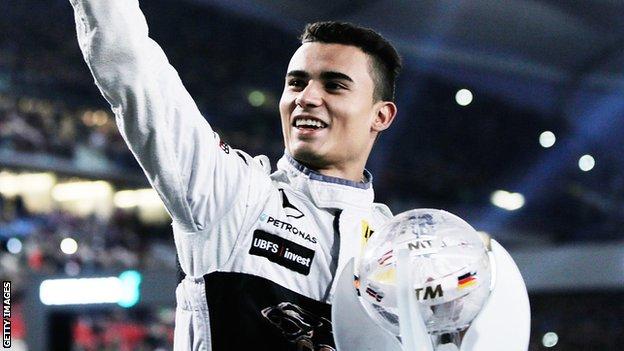 Wednesday, 10 February 2016
Long-time Ferrari team manager Massio Rivola says the Italian team are ready to compete with Mercedes. (GrandPrix.com via Speed Week)
Mercedes test driver Pascal Wehrlein, 21, will become the forth German on the grid when he takes one of the two unoccupied seats for Manor in 2016. (AutoBild - German)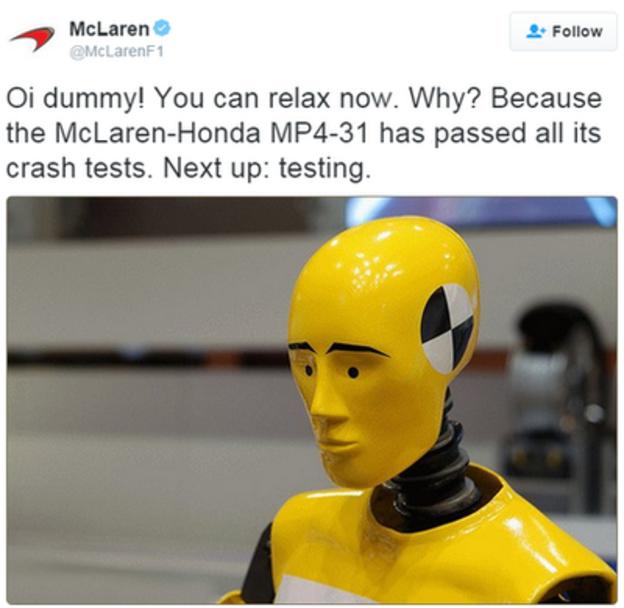 Williams will prioritise spending on their car, rather than a superstar driver. (Autosport)
Former world champion Alain Prost says a three-way fight between Lewis Hamilton, Nico Rosberg and Sebastian Vettel "would be good for F1". (Sky Sports)
Sauber river Felipe Nasr believes it is "not a big problem" that the team will not have their car ready for pre-season testing. (Motorsport)
Mercedes say their split turbo design in the car's power unit has contributed to their success. (F1i)
Venezuelan driver Pastor Maldonado has said his exit from Renault was "a bolt from the blue". (Autosprint - Italian)
The 1978 world champion Mario Andretti has rejected the notion that the sport has become dull, saying "the glorious days of F1 are now". (El Pais - Spanish)
Tuesday, 9 February 2016
Lewis Hamilton could dominate F1 for the next 10 years, his father Anthony Hamilton has warned the triple champion's rivals. (Sky Sports)
Carlos Sainz Jr believes his rivalry with team-mate Max Verstappen is playing a key role in helping Toro Rosso make progress up the Formula 1 grid. (Autosport)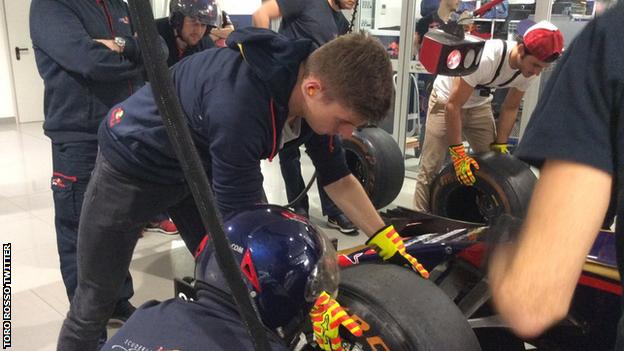 Renault reportedly tried and failed to secure the services of Stoffel Vandoorne for 2016. (GrandPrix.com)
FIA president Jean Todt believes the criticism of Mercedes' current dominance in Formula 1 is "absolutely unfair", although he feels the team needs a more robust challenge. (Autosport)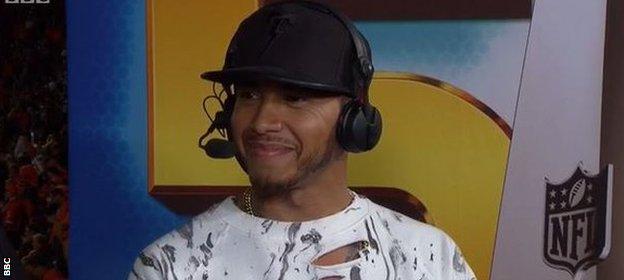 Monday, 8 February 2016
Red Bull technical head Adrian Newey has warned that moves to open up engine development in 2017 will trigger a "spending frenzy" likely to increase the dominance of champions Mercedes and Ferrari. (Reuters).
New Williams development driver Lance Stroll says the team is the better bet for his Formula 1 future having left the Ferrari Driver Academy to take up the role. (Motorsport.com)
Monza is hoping to secure a new race deal to secure the circuit's future before the start of the 2016 season. (Inautosport via Tuttosport)
World champion Lewis Hamilton was a happy man after the Denver Broncos won Super Bowl 50 on Sunday night. Hamilton was interviewed on the BBC's coverage of the game and was also impressed with the half-time entertainment in Santa Clara.

Renault's engine technical director Remi Taffin believes that Lotus's partnership with Mercedes in 2015 offers no real beneficial insight for Renault and the development of its power unit. (F1.com)