Lewis Hamilton: Mercedes driver vows to 'raise the bar' in 2016
Last updated on .From the section Formula 1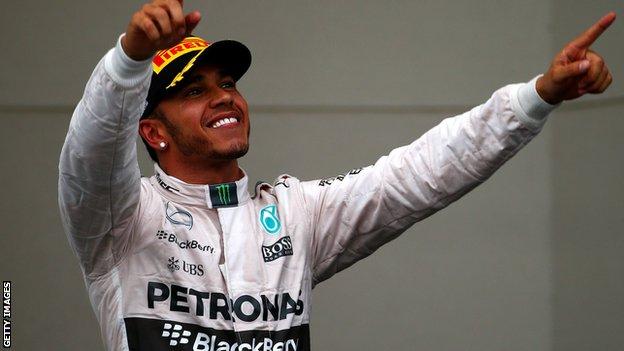 Lewis Hamilton has shrugged off his finish to last season and says he is motivated to "raise the bar again" in 2016.
The British driver sealed his third world title in October but was runner-up to Mercedes team-mate Nico Rosberg in the last three races of the season.
"It made me think 'OK, next year Nico is going to be super quick and super strong'," Hamilton, 31, said.
The new season starts on 20 March with the Australian Grand Prix in Melbourne.
Hamilton is taking part in the first day of pre-season testing at the Circuit de Barcelona-Catalunya in Spain on Monday.
He won 10 of the first 16 races of 2015 before Rosberg ended the season strongly after the Briton had secured the title at the United States Grand Prix in Austin.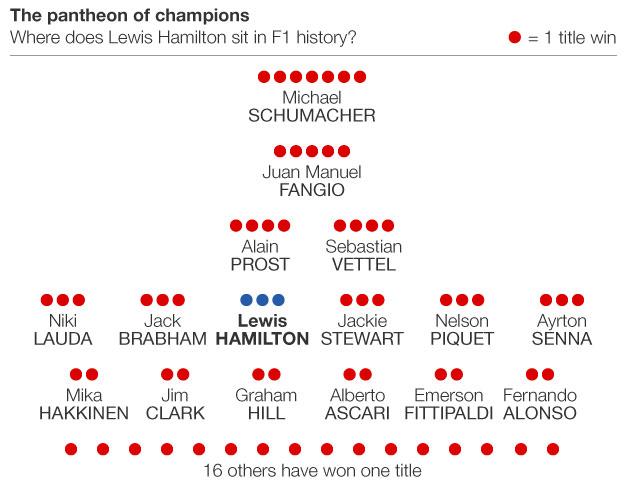 The German also claimed pole in the final six races of the season.
"Of course, I love winning and that's always the goal - but to be honest my attention was elsewhere at that point," Hamilton said.
"It had been such a successful season and you can't win them all, so that was my feeling at the end of the year."
Much has been made of whether Rosberg will be able to carry that momentum into 2016 or if Hamilton can return to the dominance of earlier races last season.
"That's the big question - how do you do that?" Hamilton said. "I've achieved it in each of the last two years - but to do it again for a third time will be tough, no doubt.
"That's the unknown - but I've been in the simulator recently and thankfully I can still drive, so that's a start!"