Formula 1 qualifying set to revert to 2015 format

By Andrew Benson
Chief F1 writer
Last updated on .From the section Formula 1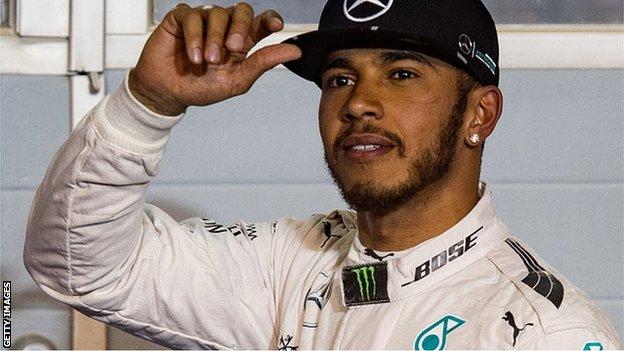 Formula 1 is set to return to its 2015 qualifying format after teams won a power battle with the sport's bosses.
An elimination qualifying system was used at this season's first two races but met with widespread criticism.
Jean Todt, president of governing body the FIA, and F1 commercial boss Bernie Ecclestone have now agreed a return to last season's format is "in the interests of the championship".
It could be in place for next week's Chinese Grand Prix.
It still needs to be approved by the F1 Commission and the FIA World Council, but an FIA spokesman told BBC Sport he was "optimistic" it would be approved.
Todt and Ecclestone had been adamant there would be no return to 2015.
But their hand was forced by a unanimous stance from all 11 teams, saying they would not back another new proposal.
Why did teams make a stand?
Todt and Ecclestone had said at last weekend's Bahrain Grand Prix that they wanted to try out a new aggregate system that would see each driver's two fastest laps count for their grid position rather than just one.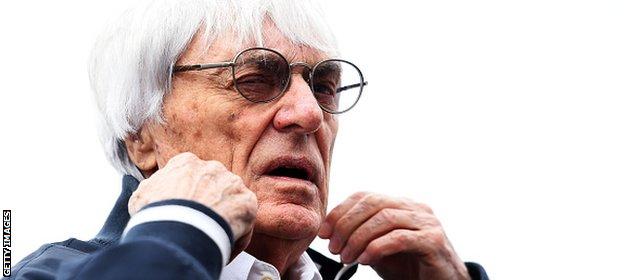 This was initially proposed on Sunday, after the elimination format produced long periods of no action on track for the second race in a row.
But the teams decided enough was enough and insisted, in a letter sent on Thursday, that the new proposal added unnecessary complexity.
They said they would only back a return to the 2015 system, which consists of three knockout sessions.
The six slowest cars are eliminated at the end of the first two before a shoot-out for pole between the 10 remaining drivers.
How did this all start?
What many F1 insiders regard as an embarrassing fiasco started when Ecclestone told the teams less than a month before the start of the season that he wanted qualifying to change in an attempt to spice up race weekends.
He proposed two options:
A shuffling of the grid after qualifying on the basis of some form of performance penalty so the fastest cars did not start at the front;

Or the new elimination system, where the slowest car is eliminated after 90 seconds through three sessions of qualifying.
The teams did not see the need to change qualifying but decided not to oppose the plan on the grounds that there were other more important fights to win.
They voted for the elimination system on the basis that it was, as Mercedes F1 boss Toto Wolff put it, "the least worst option".
The teams argued that it would lead to large periods of empty track at the end of each session, but those fears were ignored.
Their predictions proved accurate at the season-opening race in Australia, prompting them to agree to revert to the 2015 system.
However, Todt stepped in to prevent that happening.
A second vote in Bahrain had the same result, with Ecclestone joining Todt in refusing to revert to the 2015 format.
But F1's bosses have been forced to back down, in what could come to be seen as a seminal moment in the power struggle that has existed at the top of the sport for some months.
Never want to miss the latest news? You can now add F1 and all the other sports and teams you follow to your personalised My Sport home.