F1 gossip: Button, Alonso, McLaren, Sauber, Red Bull, Canada, Baku
Last updated on .From the section Formula 1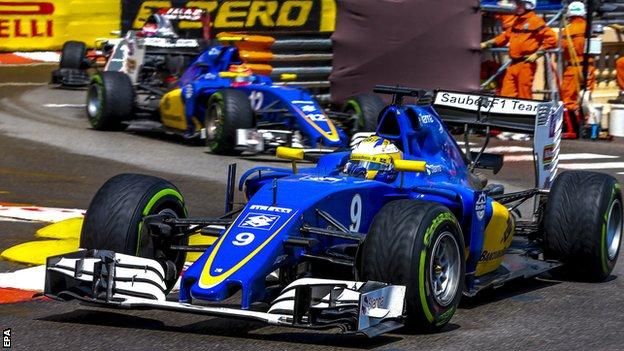 Friday, 3 June
McLaren are yet to begin discussions on whether Jenson Button will remain Fernando Alonso's team-mate next season, as racing director Eric Boullier says it would be "too distracting".(Autosport)
Sauber say the crash between team-mates Felipe Nasr and Marcus Ericsson in Monaco was "unacceptable" and "must never happen again". (Sauber)
Red Bull team boss Christian Horner expects the improvements of the upgraded Renault engine to be more noticeable in Canada and Baku than Monaco. (Motorsport.com)
McLaren's Fernando Alonso says he "can't wait to drive on such a spectacular circuit" in the inaugural grand prix in Baku on 19 June.
Thursday, 2 June
McLaren pay tribute to their founder Bruce McLaren, who died 46 years ago today aged 32 after the car he was driving crashed at the Goodwood motor circuit.
Red Bull have put preventative measures in place to ensure there is no repeat of the pit stop blunder that cost Daniel Ricciardo Monaco Grand Prix victory.(Autosport)
Renault's upgraded power unit delivered "exactly what was promised" in Monaco according to Red Bull team boss Christian Horner. (Grand Prix Times)
Renault driver Kevin Magnussen says Formula 1 must defer to "safety" over "sexy" when it comes to preventing more deaths.(Wheels24)
Ferrari boss Maurizio Arrivabene insists better tyre management is key to helping the team turn its season around. (Motorsport.com)
Because of ticket demands, organisers at the Canadian Grand Prix have added a new section of seating in Grandstand 12 in the Senna corner for this year's race on 12 June.(Motorsport.com)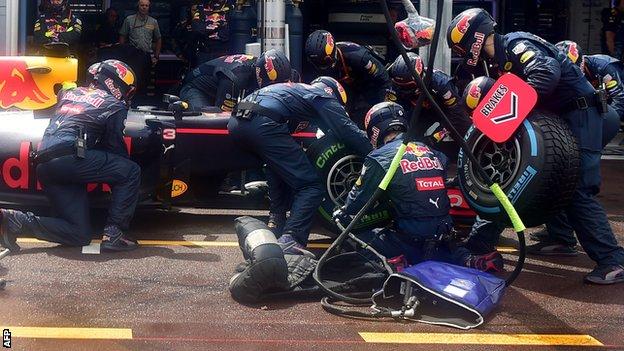 Wednesday, 1 June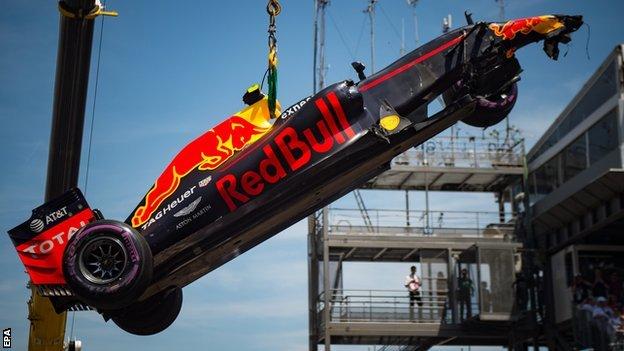 Red Bull rookie Max Verstappen, 18, says he has learned "to stay out of the wall" following Sunday's Monaco Grand Prix crash. (Daily Mail)
Renault driver Kevin Magnussen says Toro Rosso's Daniil Kvyat "lost his mind" when crashing into him in Monaco. Kyvat retired and Magnussen limped to the finish without his front wing. (Grand Prix Times)
London teenager Micah McLeod, 17, who is undergoing treatment for cancer, met world champion Lewis Hamilton at the Monaco GP. "Meeting my idol, Lewis Hamilton, was just fantastic and watching him win the race is something I'll never forget," Micah said. (Southwark News)
Ferrari have gone from title contenders to crisis, according to the Italian press, after Force India's Sergio Perez beat Sebastian Vettel to the podium in Monaco. (F1 Today)
Nico Rosberg showed "great team play" in allowing Lewis Hamilton to pass him and go on to win the Monaco Grand Prix, said Mercedes boss Toto Wolff. (Foxsports.com)
Red Bull's Daniel Ricciardo has revealed his frustration after missing out on two possible grand prix victories in a row. "Two weeks now, it could have been two wins and it's not," he said. "It's getting a little bit long in the tooth." (Daily Telegraph)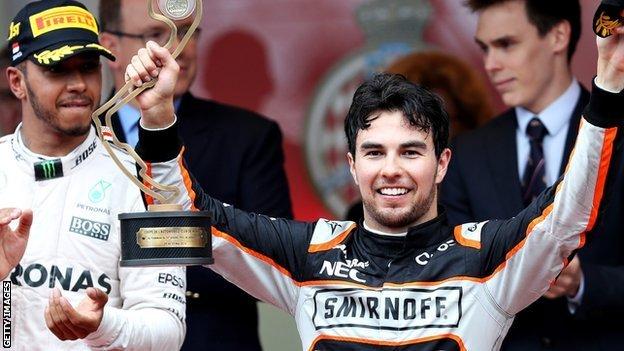 Tuesday, 31 May
Sergio Perez, 26, hopes his third-place finish for Force India at last Sunday's Monaco Grand Prix will revive a Formula 1 career that looked to have stalled following an unsuccessful one-season stay as Lewis Hamilton's replacement at McLaren in 2013.(Sky Sports)
Championship leader Nico Rosberg, 30, hopes to stay with Mercedes for 'many more years' as he negotiates a new contract with the world champions. (Crash.net)
Ferrari team principal Maurizio Arrivabene admits his team still needs to find out why they are struggling in qualifying after another disappointing showing at the Monaco Grand Prix, where their cars started fourth and sixth on the grid.(Autosport)
As a result, Ferrari are considering an engine upgrade for the Canadian Grand Prix, which is next on the calendar on 12 June.(Motorsport.com)
The Ultra Soft, which was introduced at Monaco, is the favoured tyre for teams to use at the up-coming Canadian Grand Prix, according to manufacturers Pirelli.(GP update)
However, Haas and Renault have controversially opted against using any of the super-soft options.(Autosport)
Renault have reached agreement with Red Bull to continue to provide power units for the 2017 and 2018 season.(Automotive World)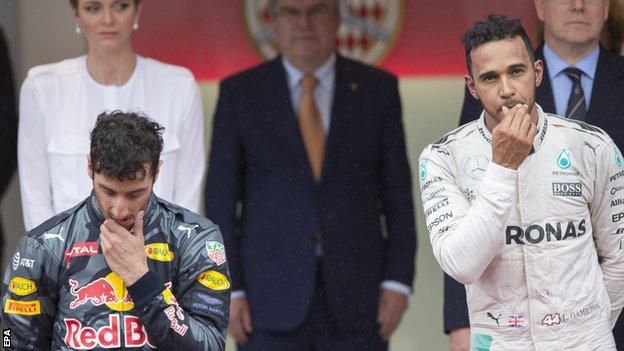 Monday, 30 May
The pit-stop delay that "screwed" Daniel Ricciardo's chances of taking victory at the Monaco GP was caused by the tyres being trapped at the back of the Red Bull garage. (Motorsport)
Felipe Massa, 35, says this season could be his last with Williams. (UOL Esporte via Autoweek)
Pastor Maldonado is in talks with teams about returning to Formula 1, after losing his seat at Renault over the winter. (Autosport)
The new regulation tyres shown off by Pirelli at Monaco are still in the prototype stage, so teams still have little data to work from for next season. (Crash.net)
Watch: Allan McNish explains Red Bull's "colossal mess-up"
Mercedes boss Toto Wolff said he was in "two minds" about the Monaco GP result, with Lewis Hamilton winning, but team-mate Nico Rosberg finishing seventh. (PlanetF1)
The future of the Monza GP remained uncertain as Angelo Sticchi Damiani, president of the Italian automobile club, met F1 boss Bernie Ecclestone in Monaco. (Corriere della Sera via GrandPrix)
Sergio Perez's third-place finish for Force India in Monaco was given the presidential seal of approval. The Mexican was congratulated on Twitter by his country's leader Enrique Pena Nieto, who said: "Congratulations Checo for this great race."

Never want to miss the latest Formula 1 news? You can now add F1 and all the other sports and teams you follow to your personalised My Sport home.
We've launched a new BBC Sport newsletter ahead of the Euros and Olympics, bringing all the best stories, features and video right to your inbox. You can sign up here.