F1 gossip: Button, Rosberg, Ferrari, Hamilton
Last updated on .From the section Formula 1
Sunday, 12 June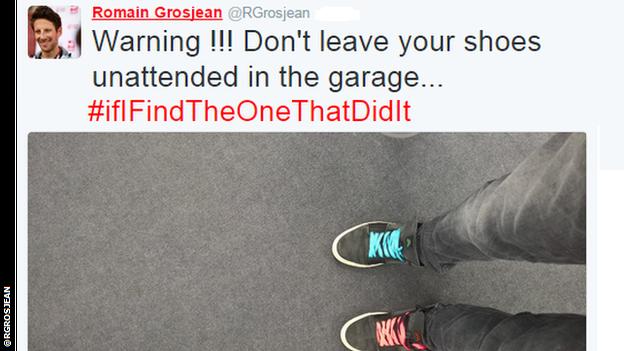 F1 driver Jenson Button says he is flattered by calls for fans for him to replace Chris Evans as Top Gear's presenter but is only concentrating on racing at the moment.(The Sun)
Mercedes boss Toto Wolff claims the team wants to continue with driver Nico Rosberg when his contract expires at the end of 2016 and neither party is "flirting" with alternative options.(Autosport.com)
F1 legend Alain Prost says that if he were looking for a driver to replace Kimi Raikkonen at Ferrari, he would choose Toro Rosso's Carlos Sainz Jr.(granprix.com)
Mercedes driver Lewis Hamilton joked he could have a future in Hollywood after playing himself as an old man in a promotional video.(motorsport.com)
Renault have approached Formula 1 rival Ferrari in an attempt to re-sign technical director James Allison as part of its recruitment drive. (Autosport.com)
Saturday, 11 June
Mercedes driver Lewis Hamilton says his four wins in Canada count for nothing as he bids to get his world championship title defence back on track with consecutive victories. (Daily Express)
Mercedes boss Toto Wolff believes it would be a mistake to try to control the rivalry between the team's drivers Hamilton and Nico Rosberg. (motorsport.com)
Meanwhile, Hamilton has laughed off a comment from Williams driver Felipe Massa that the Englishman is causing problems for his career with premature preparations for life after F1. (Sky Sports)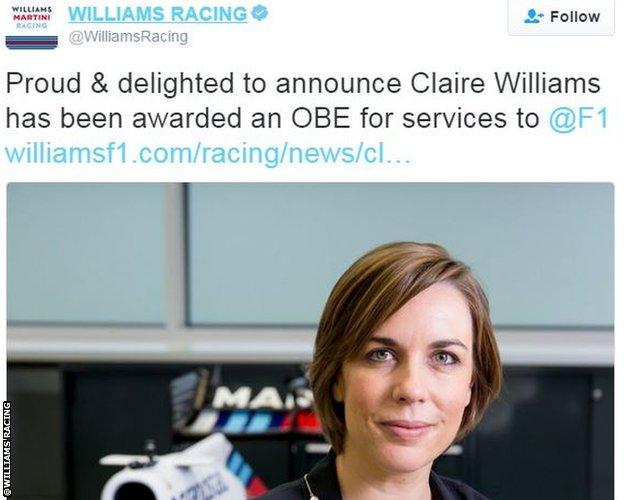 Toro Rosso team principal Franz Tost believes his team will benefit from working closely with Red Bull again when it returns to using Renault engines in 2017. (F1 Fanatic)
Fernando Alonso says the F1 rule changes in 2017 could influence his decision on whether to stay on the grid beyond his current McLaren contract. (Autosport)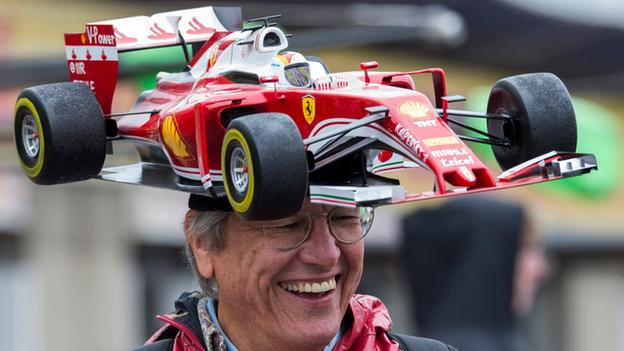 Friday, 10 June
F1 has agreed a major sponsorship deal with Heineken, which will see the brewer become a title partner at three grands prix each season up to 2020. (Daily Telegraph)
Fernando Alonso believes McLaren can fight for the world championship in 2017 but will not discuss his own future until next year. (Motorsport.com)
And Alonso, champion in 2005 and 2006, also expects his team to be more competitive in Sunday's Canadian Grand Prix thanks to a turbo upgrade in their Honda engines. (Autosport)
Reigning Le Mans 24 Hour champion Earl Bamber, 25, says he has no desire to race in F1, where too many drivers pay their way into team positions. (The Sun)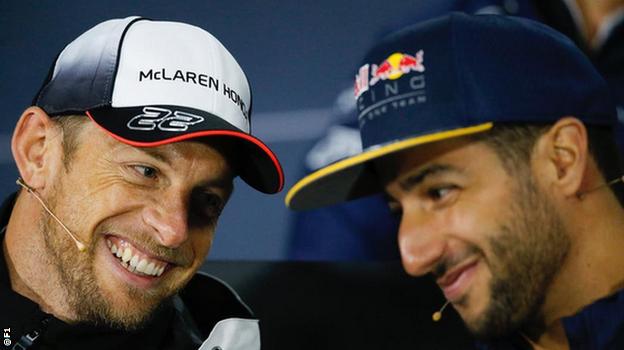 Jenson Button enjoyed some friendly rivalry ahead of the Canadian Grand Prix with Red Bull driver Daniel Ricciardo. "Nice to have some good banter in the press conference!" said McLaren driver Button on his Instagram account.
Felipe Nasr and Marcus Ericsson both insist there are no lingering hard feelings in the wake of their Monaco Grand Prix crash. (Planet F1)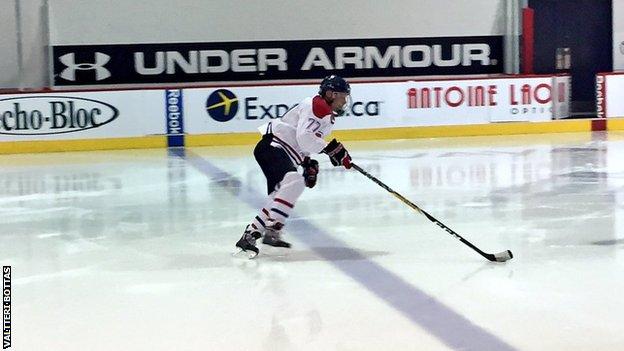 Thursday, 9 June
Protest groups have called on Formula 1 boss Bernie Ecclestone to speak out publicly against Azerbaijan's human rights record before it hosts its inaugural grand prix in Baku on 19 June. (ESPN)
McLaren's Jenson Button and Fernando Alonso will run an updated turbocharger in this weekend's Canadian Grand Prix. (Autosport)
Alonso says the feel of F1 cars in 2017 - after major regulation changes - will help determine whether he decides to stay with the team or "look for some other challenge". (ESPN)
World champion Lewis Hamilton attended game three of the NBA Finals between Cleveland Cavaliers and defending champions Golden State Warriors.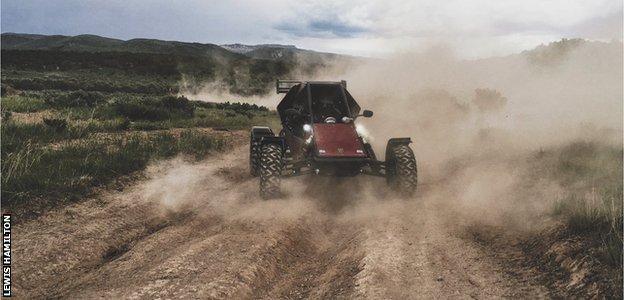 Hamilton has also been riding a dune buggy and motorbiking with singer Justin Bieber.
Fernando Alonso experienced a peak impact force of 46G during his 180mph crash at the Australian Grand Prix, FIA data from the accident investigation has revealed. (Motorsport.com)
Wednesday, 8 June
Top Gear fans have called for Formula 1 star Jenson Button to replace "shouty" Chris Evans. (Daily Mirror)
Ferrari has spent three of its remaining six engine performance 'tokens' and could introduce a shorter nose in preparation for the Canadian Grand Prix this weekend. (Grandprix.com)
The Formula 1 grid could be set for a major shake-up for 2017, with several key drivers out of contract at the end of this season. (Autosport)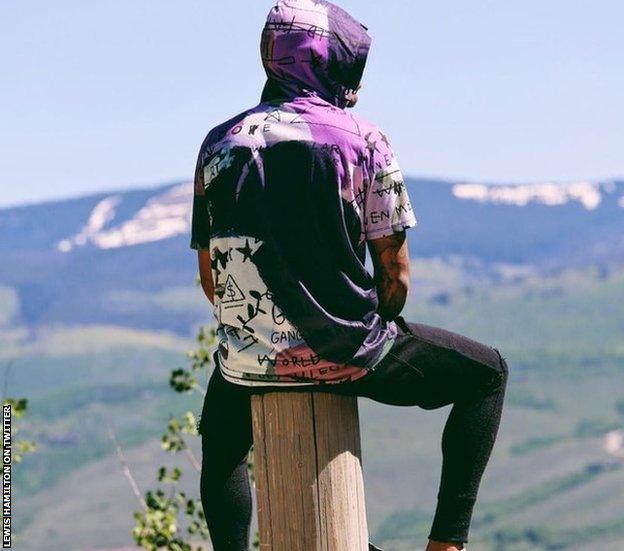 The FIA's Charlie Whiting is "pleasantly surprised" following the final inspection of the Baku street circuit in Azerbaijan which will host the European Grand Prix in just over a week. (Grand Prix Times)
Pirelli says the introduction of its wider 2017 tyres will produce an "amazing" outcome for Formula 1.(Motorsport.com)
Red Bull's Daniel Ricciardo has put his Monaco misery behind him and is hoping for another epic Formula 1 battle this weekend with Lewis Hamilton in Montreal. (Sportsfan)
As Nico Rosberg's expiring contract comes under the spotlight, Daimler chief Dieter Zetsche has revealed Manor's on-loan Mercedes protege Pascal Wehrlein is "our future". (Blick via grandprix.com)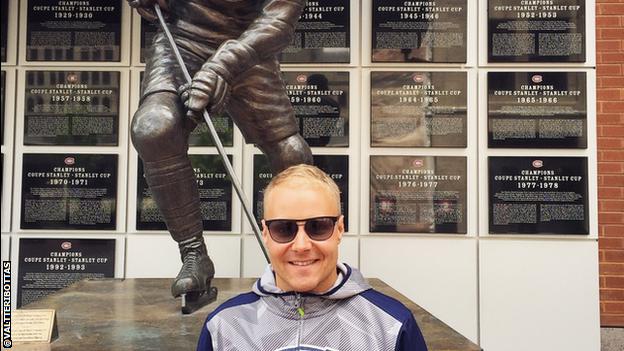 Tuesday, 7 June
Force India team principal Vijay Mallya is confident of an impressive showing by his team at this weekend's Canadian Grand Prix after Sergio Perez finished third in Monaco. (ESPN)
Meanwhile, Williams' technical officer Pat Symonds believes the track layout at the Circuit Gilles Villeneuve, with its long straights, will again suit his team's cars after Valtteri Bottas and Felipe Massa both finished in the points last year.(Williams)
Sauber team boss Monisha Kaltenborn says that the way Formula 1 is being run does not lead to a fair competition.(Motorsport.com)
Toro Rosso hope to share information with Red Bull when the teams both race with Renault engines again in 2017. (Autosport)
Lewis Hamilton has enjoyed his usual low-profile downtime between races. After going to watch Brazil play Ecuador in the company of Neymar and Justin Bieber last weekend, the F1 world champion then joined Bieber on motorised surfboards.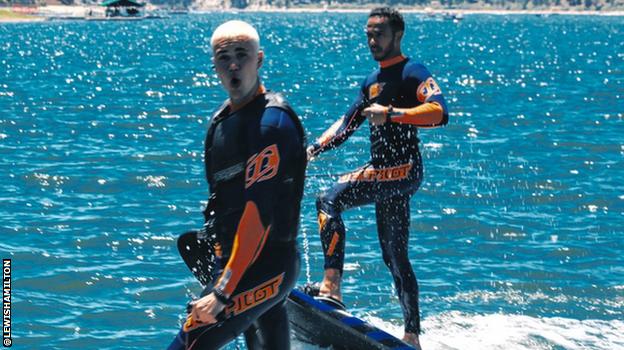 Monday, 5 June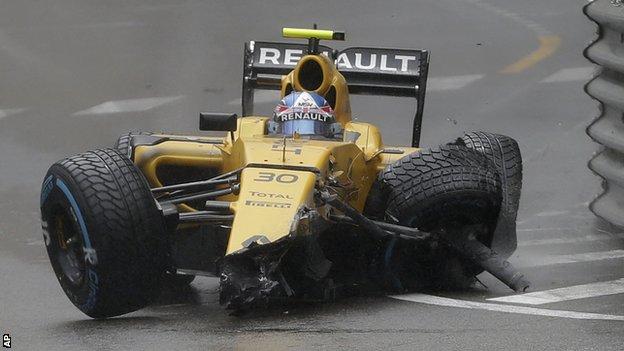 Renault faces its "most difficult decision" over when to stop developing its struggling 2016 model - which has so far managed to get just one car into the top 10 - and plough its resources into 2017, according to team ambassador Alain Prost. (Autosport)
However, Prost says it is a "good surprise" to see how much of a step Renault has made this season with its engine, which powered Red Bull to victory in Spain. (Crash.net)
Williams deputy team principal Claire Williams says that her Formula 1 team has plenty to be proud of, despite not having been able to match rivals Mercedes or Ferrari.(Motorsport.com)
Manor racing director Dave Ryan says he is "still not up to speed" on his return to F1 this season after seven years away from the sport.(Autosport)
Another week, another celebrity meeting for world champion Lewis Hamilton, who caught up withBarcelona and Brazil striker Neymar.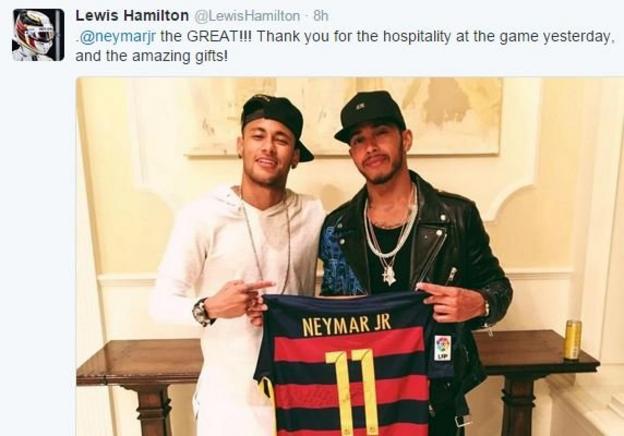 Never want to miss the latest Formula 1 news? You can now add F1 and all the other sports and teams you follow to your personalised My Sport home.
We've launched a new BBC Sport newsletter ahead of the Euros and Olympics, bringing all the best stories, features and video right to your inbox. You can sign up here.