F1 Gossip: Hamilton, Rosberg, Ecclestone, Las Vegas Grand Prix, Raikkonen
Last updated on .From the section Formula 1
Sunday, 10 July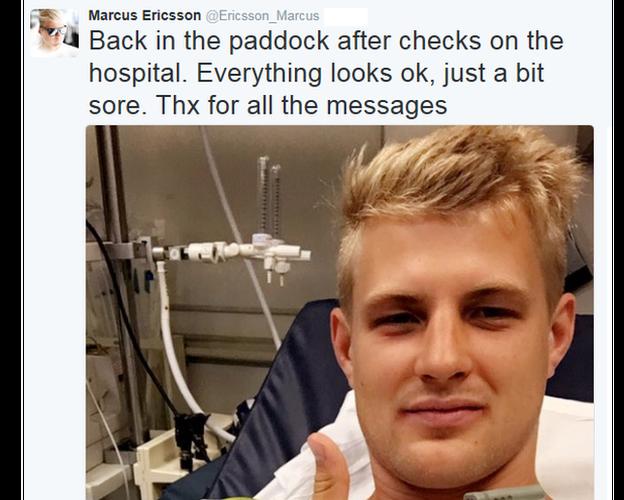 F1 boss Bernie Ecclestone has tipped Lewis Hamilton to win the F1 championship again, saying he would put money on it, despite the Mercedes' driver's apparent "bad luck" this season. (Formula1.com)
Ecclestone, 85, also revealed he does not have an email address and said again that his retirement from the sport will coincide with his funeral. (Formula1.com)
Toro Rosso driver Carlos Sainz Jr believes it would be "strange" and "extraordinary" if the team opted to trade him to Renault in return for cut-price power units. (Autosport)
A proposed Grand Prix in Las Vegas could be a step closer with funding from Chinese investors agreed in principle while informal talks have been held with racing entrepreneur Tavo Hellmund - the man who resurrected the United States Grand Prix and the Mexican Grand Prix. (Autoweek)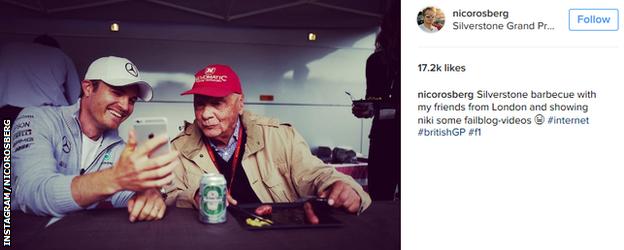 McLaren engineers were given a slap on the wrists after they worked on the cars of Jenson Button and Fernando Alonso during Silverstone's 23:00 to 07:00 curfew. The team have now used up one of their two 'exceptions' for the season. (Daily Mail)
Ferrari driver Kimi Raikkonen says he is happy to have disappointed his critics by securing a new deal with the team for next season. (Motorsport.com)
The decision to keep hold of Raikkonen is part of Ferrari's long-term plan to keep their options open if Lewis Hamilton becomes available. (Sky Sports)
Legendary F1 commentator Murray Walker believes the sport will "suffer" when it is no longer shown regularly on free-to-air television from 2019. (Sunday Telegraph)
Saturday, 9 July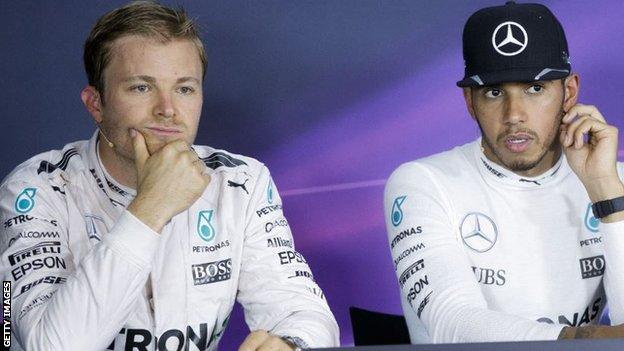 Lewis Hamilton says his relationship with Mercedes team-mate Nico Rosberg is better than it has been in the past, where both men wanted "to kill" each other. (Press Association, via Planet F1)
Former world champion Jenson Button will only to continue racing next year if he "is in a competitive car". The 36-year-old has picked up only 13 points this season driving for McLaren. (Reuters)
Force India's Sergio Perez will decide his long-term future in Formula 1 during the summer. He was linked with a move to Ferrari, before they announced they had extended Kimi Raikkonen's contract. (Fox Sports Asia)
Lewis Hamilton feared his 'hip hop' dress sense would cost him his Grand Prix dream before he joined his first team McLaren. "When I went to sign my first contract at McLaren, the boss looked me up and down and I thought he wasn't going to sign me just because of that," the world champion said. (Mirror)
Daniil Kvyat is expected to stay for another year at Toro Rosso, according to team advisor Dr Helmut Marko. (De Telegraaf, via Sportsmole)
Britain's vote to leave the European Union has affected Williams financially and caused "short-term impacts to costs", says deputy team principal Claire Williams. (Autosport)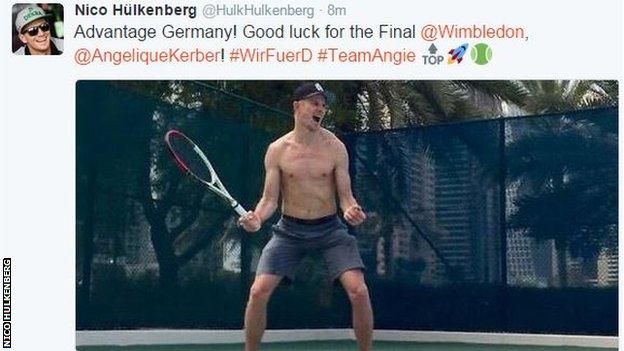 Sebastian Vettel says Ferrari's decision to extend the contract of team-mate Kimi Raikkonen was "the right thing to do" and the pair are "working in the same direction". (ESPN)
Formula 1's governing body, the FIA, has made clear there will be no alterations to the current restrictions on team radio messages during races. (Eurosport)
Toro Rosso's Carlos Sainz Jr has been working around the clock with his team to get a good result at this weekend's British Grand Prix. He wrote on Twitter: "Had a very tricky Friday at Silverstone. Been working hard till late to try and unlock the cars potential for tomorrow! Lets go for it!"
Friday, 8 July
Deputy team principal Claire Williams says Brexit has hurt Williams in the short term - as the resulting drop in the value of the pound versus the euro affects what it pays for its Mercedes engines. (Autosport)
McLaren's British driver Jenson Button says he misses being Formula 1 world champion as he prepares for this weekend's home grand prix at Silverstone. (CNN)
Force India's Sergio Perez says he will use F1's summer break to decide on his long-term future. (Motorsport.com)
Romain Grosjean was pleased to be back in Britain for this weekend's grand prix, and tweeted: "Great track, great fans, great atmosphere. Love driving around the high speed corners of Silverstone!"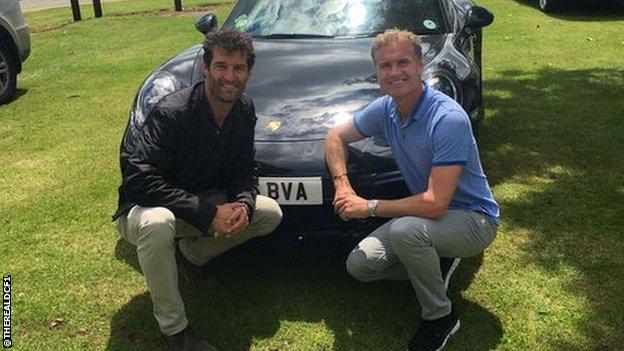 Thursday, 7 July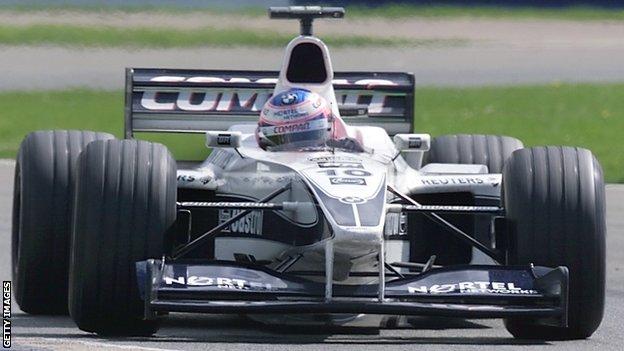 Mercedes have denied that Lewis Hamilton destroyed a hotel room in Baku after qualifying at the European Grand Prix, following comments made by non-executive chairman Niki Lauda on television. (Motorsport.com)
McLaren's Jenson Button says it "really hurts" that he has not finished on the podium at the British Grand Prix in 16 attempts. (Crash.net)
Honda would benefit from supplying a second Formula 1 team but no one is interested, says the Japanese firm's motorsport boss Yusuke Hasegawa. (Autosport)
Renault's Jolyon Palmer says this weekend's race at Silverstone could be his only British Grand Prix. (Daily Telegraph)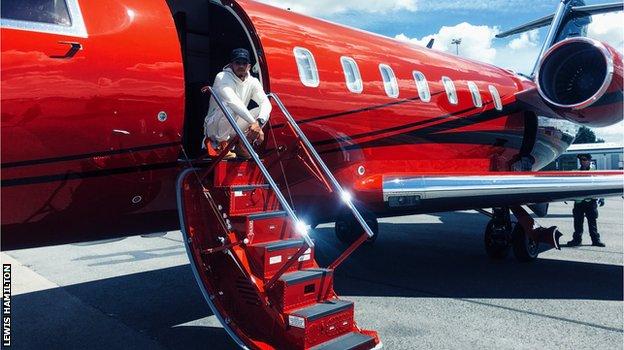 Lewis Hamilton posted a picture of his private jet and wrote: "Arrived in Britain! Can't wait until I see my home crowd this weekend!"
Pirelli says that Sebastian Vettel's tyre failure in the Austrian Grand Prix was caused by debris on the circuit. (Motorsport.com)
Toro Rosso's Carlos Sainz says the team has to improve in qualifying after recent problems on Saturdays because "at the moment we have to recover too much in every race". (Adamcooperf1.com)
McLaren's Fernando Alonso posted "Hello UK" on Instagram as he flew in for this weekend's British Grand Prix.
Frederic Vasseur has taken up the title of team principal of the Renault Formula 1 team as part of a management restructure. (Autosport)
Wednesday, 6 July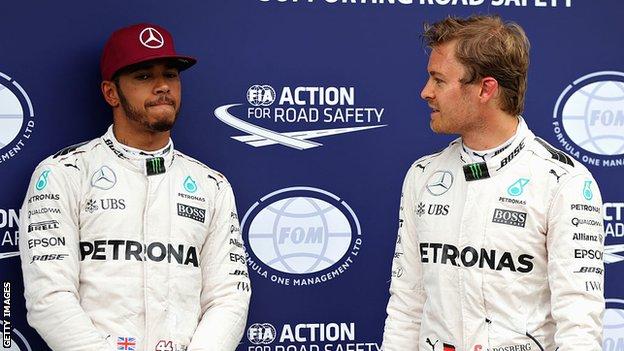 F1 supremo Bernie Ecclestone said it would "not be good for the sport" if Mercedes "interfere" in the title battle between Lewis Hamilton and Nico Rosberg. (Daily Telegraph)
Red Bull are looking into Daniel Ricciardo's car set-up, to assess why the 27-year-old Australian is not converting his qualifying form into podium finishes. (Sky Sports)
Carlos Sainz Jr, 21, is "proud" of speculation linking him with Renault and Ferrari, but insists he is happy at Toro Rosso. (Sky Sports)
Force India are set to investigate why they had extensive brake and tyre issues at the Austrian Grand Prix. (Motorsport)
Jenson Button will not be preparing for this weekend's British Grand Prix as if it is his last. The 36-year-old is expected to leave McLaren at the end of the season. (Guardian)
Button, meanwhile, has signalled his intent to one day complete a 3,000-mile bike ride for charity. (Twitter)
Red Bull designer Adrian Newey is "excited" by new bodywork regulations to be introduced for the 2017 F1 season. (Autosport)
Nico Rosberg posted a picture of himself putting in the hard yards at the gym after his disappointing week in Austria. (Instagram)
Tuesday, 5 July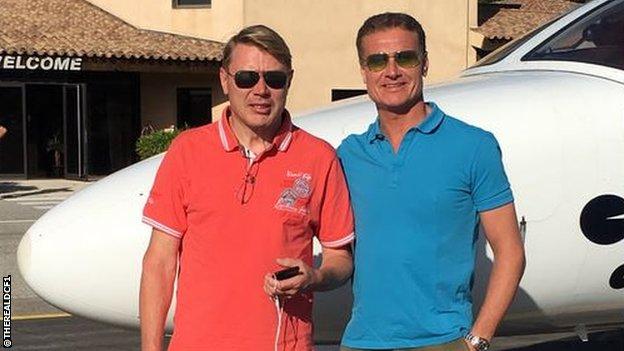 Mercedes non-executive chairman Niki Lauda has claimed Lewis Hamilton "destroyed" his room at the Mercedes office after Nico Rosberg took pole position in Baku in June. He also claims Hamilton "lied" about getting on better than ever with Rosberg. (Servus TV via Motorsport)
David Coulthard posted a picture of himself with his former McLaren team-mate Mika Hakkinen on Twitter, adding: "Still on his side 20 years later, #ageingprocess"
Ferrari driver Sebastian Vettel has bought a 32-piece art collection celebrating all of Formula 1's world champions from across the years. (Read Motorsport)
Dutch teenager Max Verstappen won F1's Driver of the Day award for the third time in nine races after finishing second for Red Bull in Austria on Sunday. (Reuters)
Red Bull boss Christian Horner says Mercedes must consider if its current driver line-up is "tenable" in the long term after another collision between Lewis Hamilton and Nico Rosberg in Austria.(ESPN)
Manor racing director Dave Ryan believes his team have shown they are a serious F1 competitor, and not just making up the numbers, with their Austrian Grand Prix performance. (Autosport)
McLaren driver Jenson Button was keeping a keen eye on the Tour de France as Britain's Mark Cavendish won Monday's stage.

Monday, 4 July
British driver Jenson Button reckons McLaren's sixth-place finish at the Austrian Grand Prix was a job well done. "We beat the Williams cars on sheer pace, and I think we did a great job today with our race strategy," he said. (Readmotorsport.com)
Television presenter Eddie Jordan, the founder and former owner of the Jordan Grand Prix team, says it irritates him when drivers waste good Champagne by spraying it all over each other. (Daily Telegraph)
Manufacturers Pirelli are to launch an investigation into why Ferrari's Sebastian Vettel had a problem with his tyres at the Austrian Grand Prix.(Motorsport.com)
Renault driver Kevin Magnussen admitted weaving down the track to hold off Manor's Pascal Wehrlein at the Austrian Grand Prix, accepting his five-second penalty as "fair enough". (Thecheckeredflag.co.uk)
Meanwhile Wehrlein celebrated his first point in F1 with this picture on Twitter, saying: "First point in F1. Really happy for the team they deserve it so much! Thank you".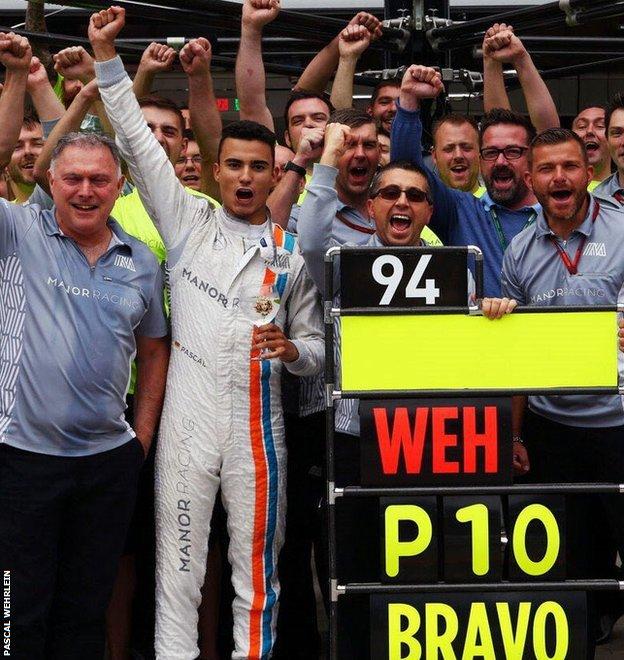 Red Bull's Australian driver Daniel Ricciardo says he is looking forward to the British Grand Prix after finishing fifth in Austria. "Didn't have the pace to be on the podium today. Will work at it, understand it and have another crack in Silverstone," he tweeted.
Subscribe to the BBC Sport newsletter to get our pick of news, features and video sent to your inbox.