F1 gossip: Renault, Red Bull, Bottas, Ricciardo, radio rules
Last updated on .From the section Formula 1
Sunday, 17 July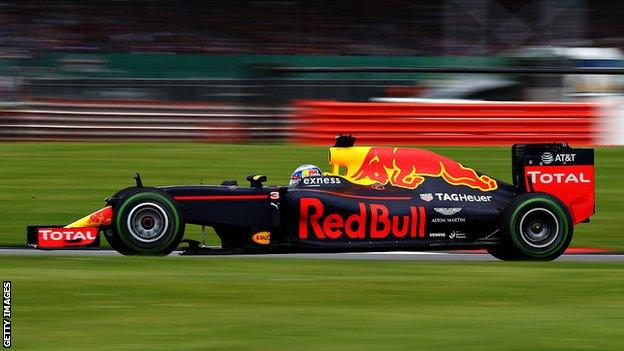 Renault are showing that their engine has the potential to rival Mercedes, according to Red Bull chief technical officer Adrian Newey. (ESPN)
Valtteri Bottas, 26, will stay at Williams next season because his story there is "unfinished", according to the Finnish driver's manager. (Autosport)
Red Bull driver Daniel Ricciardo "doesn't believe in luck", after another frustrating weekend at the British Grand Prix for the 27-year-old Australian. (Motorsport)
Force India chief operating officer Otmar Szafnauer has described the sport's restriction on in-race radio communication as "ridiculous". (Motorsport)
Nico Rosberg was in nostalgic mood on Instagram.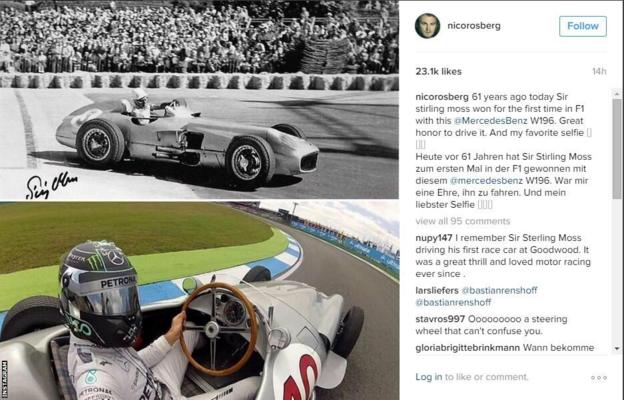 And Fernando Alonso took full advantage of the weekend off.

Saturday, 16 July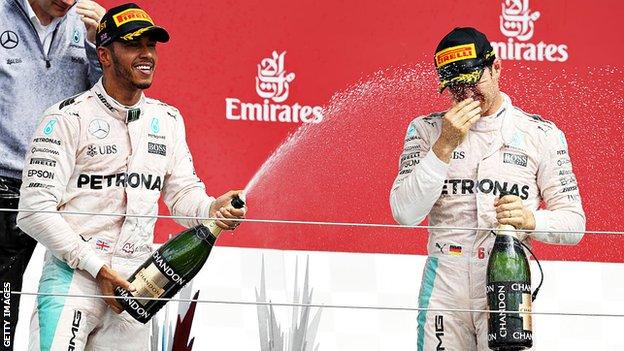 Championship leader Nico Rosberg has seen his lead cut to just one point by team-mate Lewis Hamilton in recent races, but insists "the glass-half-full version is that over 10 races I have scored one more point". (Formula1.com)
McLaren's two-time world champion Fernando Alonso is refusing to take holidays as he works to improve the team's performance. (Sky Sports)
Red Bull driver Max Verstappen, 18, said he has had to up his performance levels now that he is competing against Australian team-mate Daniel Ricciardo. (Autosport)
And team boss Christian Horner says that Ricciardo, 27, is fired up by the challenge presented by Verstappen. (ESPN)
Ferrari president Sergio Marchionne has been spending time at the team's base to try and rectify the team's disappointing, winless season.(Motorsport)
Pirelli's motorsport director Paul Hembery would prefer mid-season testing to be held in the Middle East, rather than Spain. (Formula1.com)
Motorsport.com have been analysing what an F1 car of the future may look like, and their concept car looks rather different to the models of today.
Renault driver Kevin Magnussen has been using the time off between races to makes sure he's in perfect condition...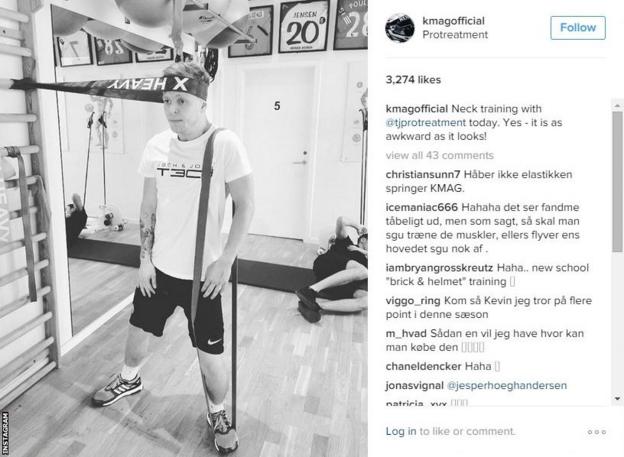 Friday, 15 July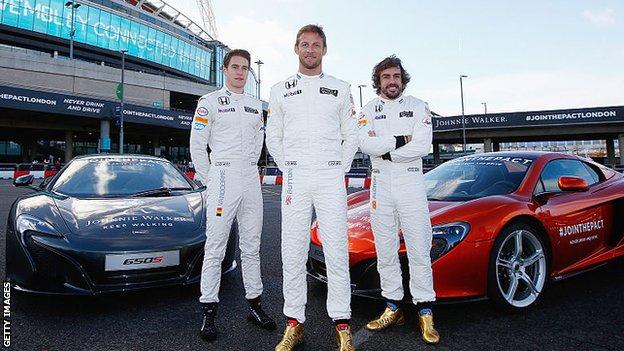 Rumours over McLaren driver Jenson Button's future remain "guesswork", as the 36-year-old Briton is yet to decide whether he continues in F1. (Sky Sports)
Championship leader Lewis Hamilton, 31, has said that the fallout from his first-lap crash with Mercedes team-mate Nico Rosberg at the Spanish Grand Prix will only be revealed after he retires. (Motorsport)
Sauber team principle Monisha Kaltenborn has secured investment which should ensure the team's survival in the sport.(Autosport)
Red Bull have "nothing to fear" in their battle with Ferrari to become Mercedes closest rivals, according to team boss Christian Horner. (Motorsport)
Mercedes boss Toto Wolff has admitted it is a "tricky call" deciding how many resources are reserved for the 2017 car, when regulations change significantly, and their current title bid. (Autosport)
Haas principle Guenther Steiner has called for clarification over team radio rules, after Rosberg was penalised in the British Grand Prix. (ESPN)
Daniel Ricciardo has been mixing up his training ahead of the Hungary GP next weekend.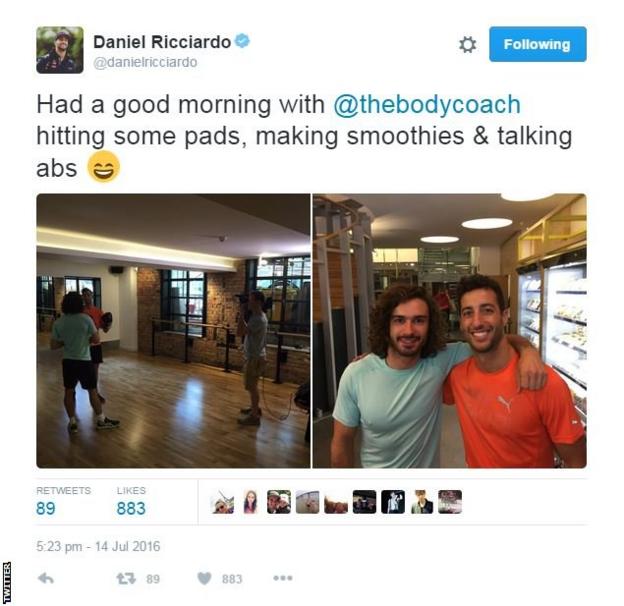 Thursday, 14 July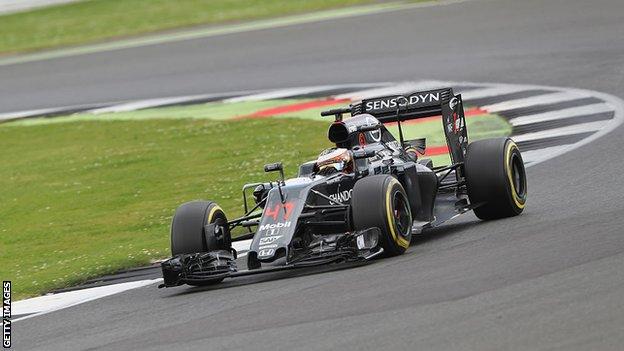 Stoffel Vandoorne has said that 2017 "has to be" the year he secures a place on the grid. The 24-year-old Belgian is currently McLaren's reserve driver, and is targeting former world champion Jenson Button's seat. (Sky Sports)
Renault reserve driver Esteban Ocon, 19, who drove for Mercedes at the final in-season tests at Silverstone, is another targeting a drive next season. (ESPN F1)
Ferrari's Kimi Raikkonen set the fastest time at the final in-season tests at Silverstone. The 36-year-old Finn's lap was 0.2 seconds faster than his qualifying lap at the same venue on Saturday. (Autosport)
Ferrari team principal Maurizio Arrivabene insists that they are still targeting a title tilt, not looking over their shoulder. Ferrari sit second, 131 points behind Mercedes and just six points clear of Red Bull. (Sky Sports)
Williams driver Valtteri Bottas, 26, said the team "are honestly still struggling to see big differences" after implementing updates at the Silverstone tests. (Autosport)
Englishman Jolyon Palmer, 25, is hoping his Renault team can target Haas in the Constructor's Championship over the second half of the season. (Motorsport.com)
Reigning world champion Lewis Hamilton, 31, who won his fourth British GP on Sunday, was celebrating again on Thursday. (Instagram)
Wednesday, 13 July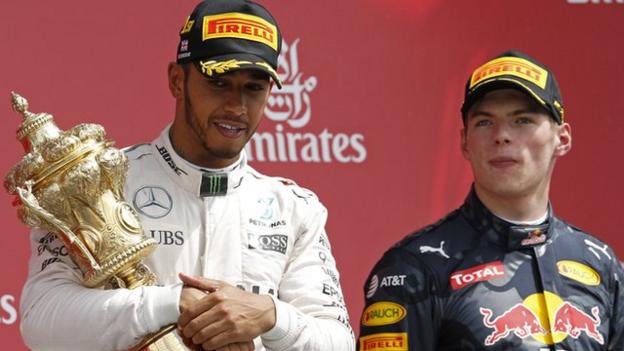 Williams deputy team principal, Claire Williams, admitted that she would like to have a female driver racing for the team but only if they were the "best person for the job". (Sky Sports)
Lewis Hamilton believes that Red Bull's 18-year-old Max Verstappen is a major force to be reckoned with after his podium finish in the British Grand Prix at Silverstone. (Autosport)
Red Bull reserve team driver Pierre Gasly, 20, said driving with the controversial Halo cockpit protection device was "weird" but did not have a big impact on visibility after Tuesday's test session - Red Bull became the first team other than Ferrari to trial it. (ESPN)

Haas F1 driver Esteban Gutierrez admits the first half of his 2016 Formula One season "has not been easy", but although he has yet to score a point from the first 10 races, he describes his pace as "better than expected". (Eurosport)
Ferrari's Sebastian Vettel believes that fuel saving may disappear in 2017 as the sport's new aerodynamic regulations will mean cars have a lower top speed but will go faster through corners. (James Allen on F1)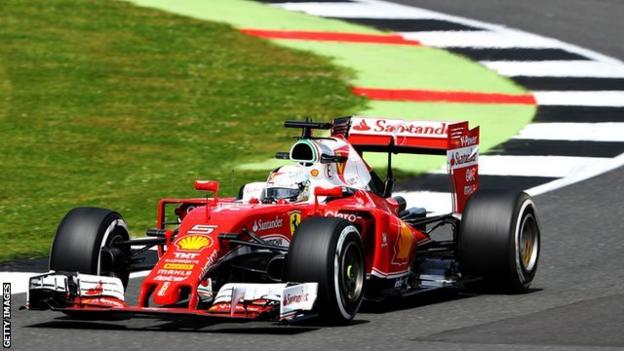 Tuesday, 12 July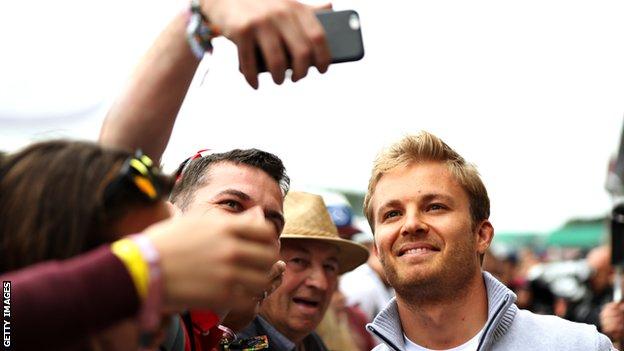 Nico Rosberg, who finished third in the British Grand Prix at Silverstone, feels he retains the support of the majority of fans in Britain despite being booed by sections of the crowd during the post-race presentation ceremony. (Autosport)
Red Bull are experimenting with the new Halo cockpit protection system during this week's testing at Silverstone after the British GP. Defending champion Lewis Hamilton has been an open critic of the system, which Formula 1's governing body, the FIA, would like to introduce in 2017. (Motorsport.com)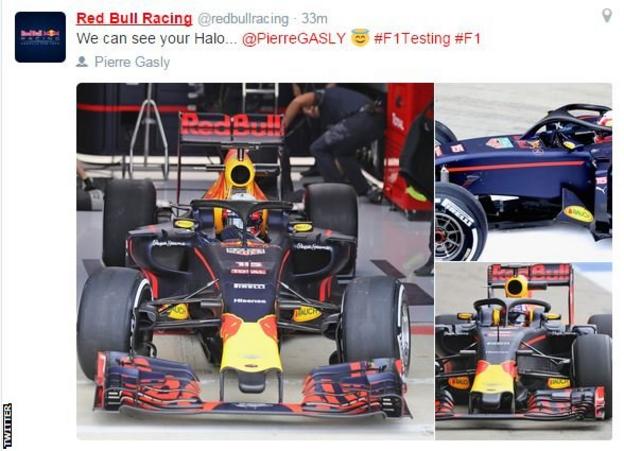 McLaren racing director Eric Boullier says the team's best chance of success this year is at the Hungarian Grand Prix - as a result of engine upgrades and Fernando Alonso's previous success there. His first F1 win was in 2003 in Hungary, as was his last podium finish - second in 2014. (Marca)
Williams technical director Pat Symonds has voiced his concerns about F1's team-radio rules, and says his team will not risk injuring a driver for the sake of any restrictions. (ESPN)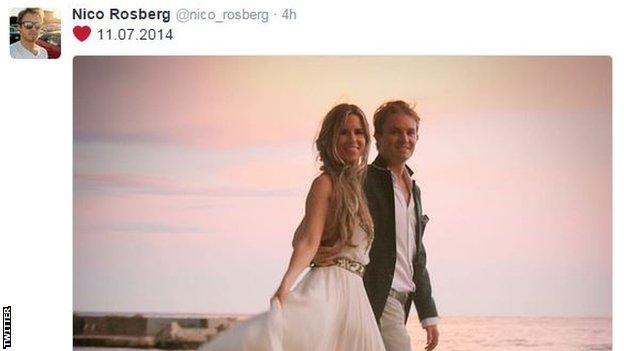 Monday, 11 July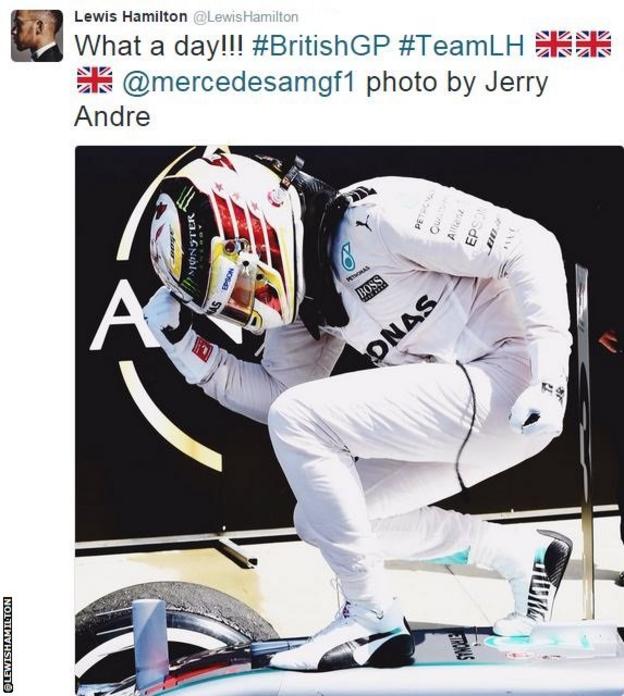 Reigning world champion Lewis Hamilton secured his third straight Silverstone win, crossing the line 6.9 seconds clear of Nico Rosberg with Red Bull's Max Verstappen taking his second successive podium in third after splitting the Mercedes duo for much of the race. (Autosport)
Hamilton's fourth win of the season was his 47th career victory and his fourth triumph in Great Britain, drawing him level with Nigel Mansell for wins on home soil. Only Alain Prost has won more times at Silverstone than Hamilton, and only Prost and Jim Clark have won more times in Britain as a whole. (Formula1.com)
No direct congratulations for Hamilton from team-mate and rival Nico Rosberg on his Twitter feed though - he saves those for the Silverstone crowd and for Portugal's Euro 2016 victory over France.

But the Mercedes team posted a series of tweets, including one that attempts to emphasise respect from Rosberg for the man who has reduced his lead in the championship to a single point.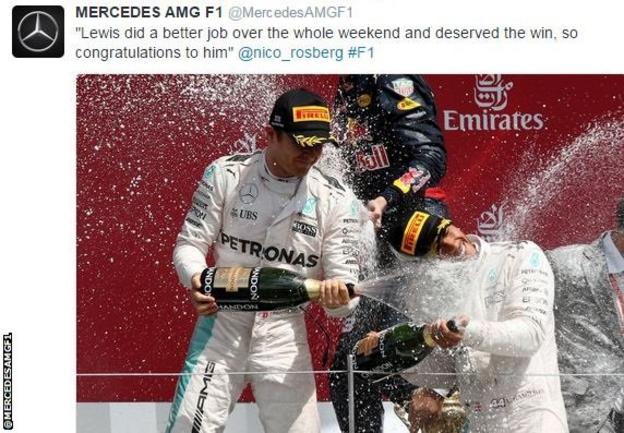 Formula One's stringent in-car radio rules came under more fire after Nico Rosberg was penalised in the British Grand Prix, a test case which many fear will leave the sport trapped in the stewards' room for hours after every race. (Daily Telegraph)
Lewis Hamilton said his win at Silverstone was so easy he turned down his engine for the last 15 laps. (The Sun)
Red Bull's Daniel Ricciardo said he was caught out by the timing of the Virtual Safety Car after finishing fourth at what he called a "boring" British Grand Prix. (ESPN)
Felipe Massa missed out on points at Silverstone by just over seven seconds and described it as "a disappointing race", adding: "When the tyres were working the pace was OK, even with the medium tyre. But once that dropped it was tricky." (TheCheckeredFlag.co.uk)