F1 gossip: Bottas, Symonds, Hamilton, Rosberg, Grojsean
Last updated on .From the section Formula 1
Sunday 21, August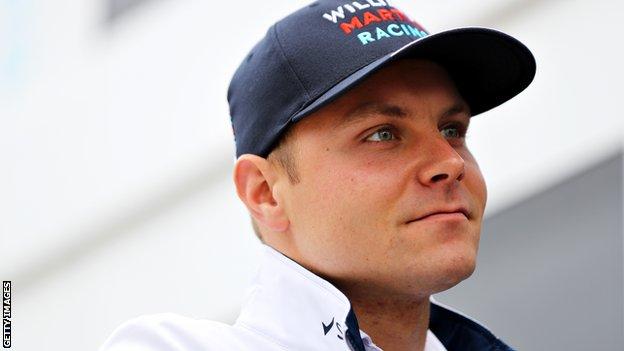 Williams deputy team principal Claire Williams believes Valtteri Bottas has regained his focus and improved as a driver since the speculation linking him with a move to Ferrari ended. (Autosport)
Meanwhile, Williams technical director Pat Symonds has claimed the team has the car and financial package to recruit a big-name driver in 2017. (F1today.net)
Mercedes would prefer Lewis Hamilton to take an engine penalty at the Italian Grand Prix where it is easier to overtake rather than next weekend's Belgian Grand Prix at Spa-Francorchamps. (F1i.com)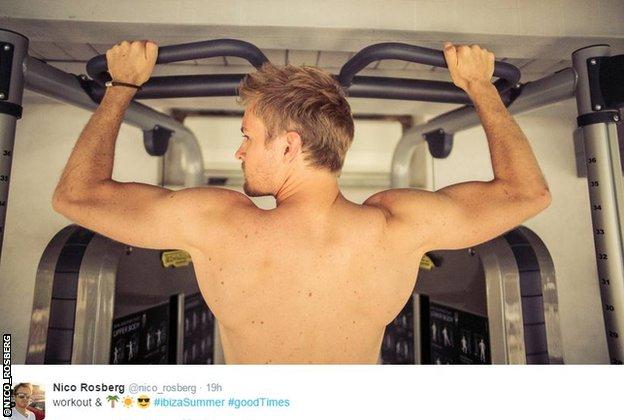 Hamilton's team-mate Nico Rosberg is back in the gym before Spa after taking a few days off during F1's mid-season break.
French driver Romain Grosjean has said he would score his first half of this season with Haas F1 an eight out of 10. (Planetf1.com)
Saturday, 20 August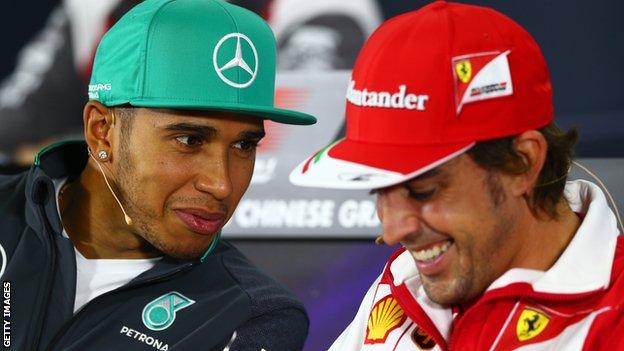 Two-time world champion Fernando Alonso believes he and current champion Lewis Hamilton would enjoy a far better relationship if they were to reunite as F1 team-mates, despite falling out at McLaren in 2007.(ESPN)
McLaren's Alonso, 35, says MotoGP legend Valentino Rossi acts as an inspiration to him because the 37-year-old Italian is still fighting for world titles. (Motorsport.com)
Ferrari driver Kimi Raikkonen says his time rallying during his two-year absence from F1 improved him as a driver. (F1i.com)
Russian driver Daniil Kvyat is confident he still has a chance at remaining at Toro Rosso in 2017, despite scoring just two points in eight races since being relegated by Red Bull to its sister team earlier this season. (Planetf1.com)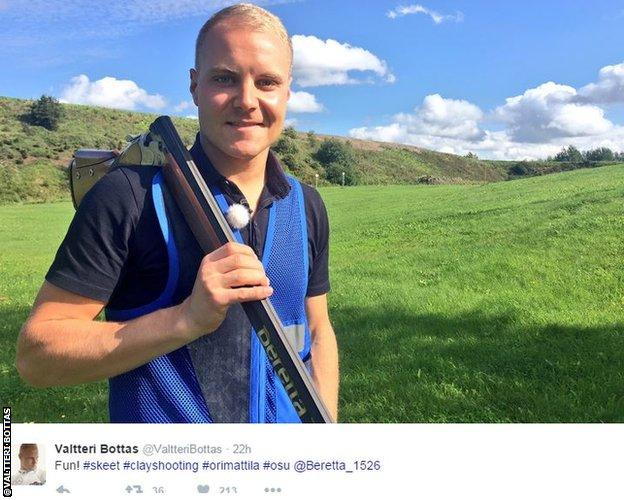 Esteban Gutierrez has apologised to his Haas F1 team for taking his frustrations out on them after suffering more technical problems than team-mate Romain Grosjean this season. (Autosport)
Thursday, 18 August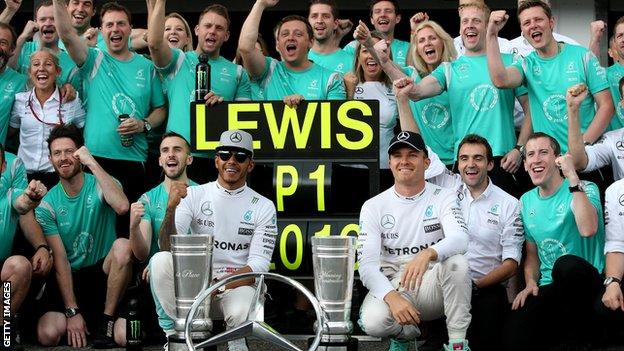 Mercedes driver Lewis Hamilton concedes this could be the last season of his team's dominance as new aerodynamic regulations come into force in 2017. (ESPN)
Williams development driver Alex Lynn, 22, has ruled out a third season in GP2, with his attention firmly on securing a Formula 1 race seat in 2017. (Autosport)
Renault's Kevin Magnussen hopes the team decides on its drivers sooner rather than later, as the Dane admits his future is still uncertain, having struggled with an uncompetitive car, scoring points just once in 12 races. (Motorsport.com)
Romain Grosjean says he is content to spend a second year driving for the Haas F1 team if it keeps him in contention for a possible seat at Ferrari in the future. (Crash.net)
Red Bull boss Christian Horner says beating Ferrari to second place in the constructors' championship would be "an unbelievable result." Red Bull currently occupy second spot behind leaders Mercedes, with a 14-point lead over third-placed Ferrari. (The Checkered Flag)
Daniel Ricciardo is already tweeting fondly about last week's holiday. Surely there will be another one soon?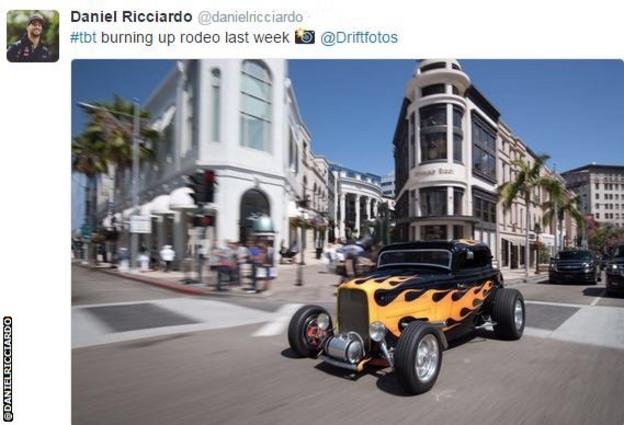 Jenson Button is still going strong in holiday mode, however. Here he is in the Californian Napa Valley interacting with the locals in this Instagram picture.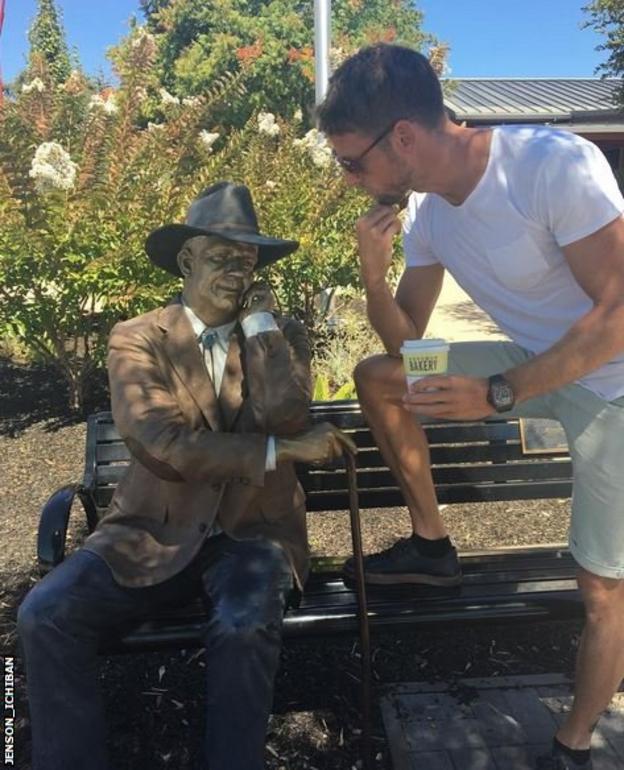 Wednesday, 17 August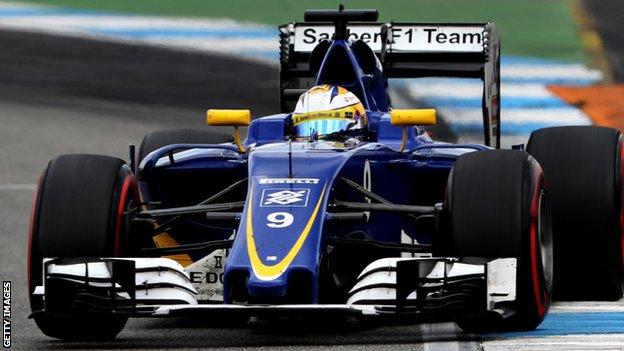 Sauber driver Marcus Ericsson, 25, hopes the team can make a big step forward after Formula 1's summer break as it is only now introducing upgrades, while rivals have switched development focus to 2017. (Autosport)
Sergio Perez, 26, says it is possible his powerful Mexican sponsors will call time on his time at Force India at the end of 2016. (GrandPrix.com)
Belgian Grand Prix organisers will increase security checks for this month's race after recent terror attacks across Europe. (F1i.com)
French driver Esteban Ocon, 19, says he is "sad" he will not be able to complete his "adventure" in the German Touring Car Championship (DTM) after his recent promotion to the Manor Formula 1 team. (Autosport)
McLaren racing director Eric Boullier has revealed Honda boss Yusuke Hasegawa has taken a "completely different" approach to working with the Formula 1 team compared to predecessor Yasuhisa Arai and says he has struck a strong bond with him. (Eurosport)
Mercedes driver Lewis Hamilton has posted a picture of his latest adventures on holiday. But who is he keeping all those eyes on?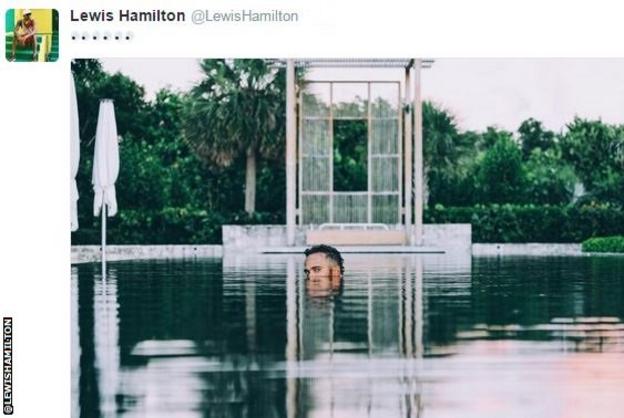 Tuesday, 16 August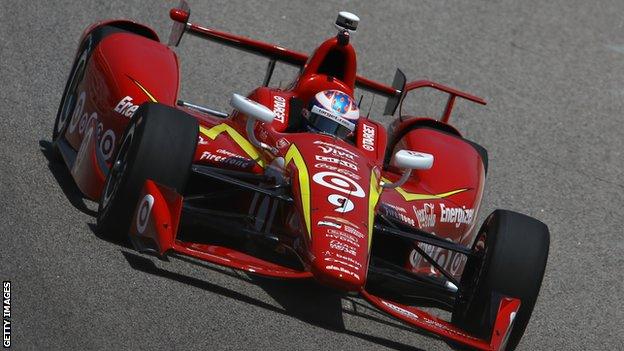 Four-time IndyCar champion Scott Dixon, a former Williams test driver, insists the straightforward technology used in IndyCar promotes better competition than the "crazy" high-tech complexity of Formula 1 or LMP1 hybrid sportscars. (Motorsport.com)
Jenson Button believes Formula 1 has been let down by the fact no team has been able to fight Mercedes over the past two and a half years. (Autosport)
Williams driver Valtteri Bottas says upgrades delivered to the team's FW38 have not had the desired impact, and they have been surpassed by rivals on the development front. (F1i.com)
Honda F1 chief Yusuke Hasegawa says McLaren-Honda's improvements in 2016 have been "incredible" but admits "from a race result perspective, we are not satisfied with where we are". (PlanetF1.com)
Frenchman David Sanchez has been appointed as the new head of aerodynamics at Ferrari. (F1today)
Pirelli chairman Marco Tronchetti Provera said he is happy the Italian company is still involved in an ever more competitive Formula 1, having had their 2017-2019 contract as F1's sole tyre supplier rubber-stamped. (Autoweek)
Meanwhile, Button has been enjoying some time away from the F1 arena, posting an Instagram picture on holiday in the Napa Valley in California and writing: "Mmm morning dip I think!" They never seem to go to Blackpool or Prestatyn do they?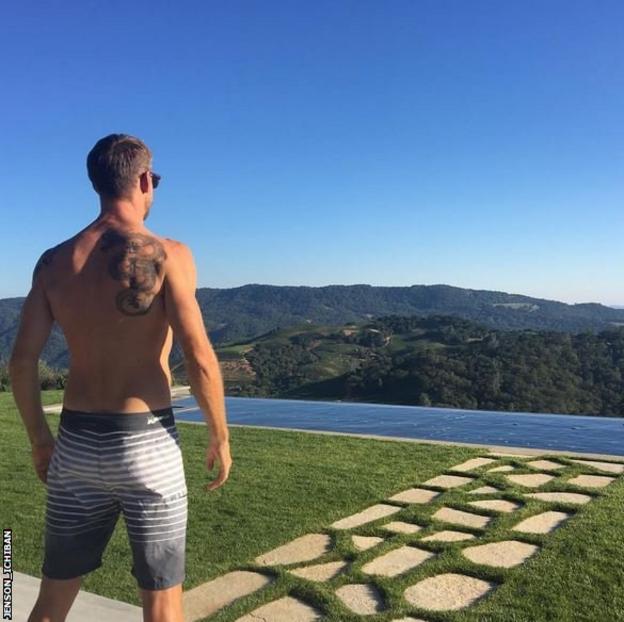 Monday, 15 August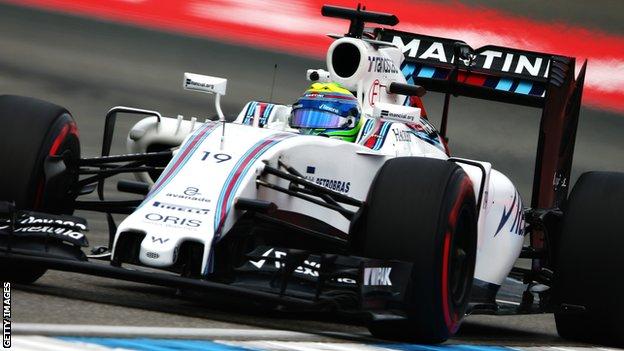 With Williams thought to be considering other names for 2017, their Brazilian driver Felipe Massa says he is also looking at his options. (Fox Sports)
Carlos Sainz believes his early contract extension at Toro Rosso was a result of Red Bull wanting to silence rumours about his future amid interest from other teams. (F1i.com)
Christian Horner believes Red Bull engine supplier Renault has helped his team halve the gap to Mercedes in Formula 1 this season. (Autosport)
Indonesia's state-owned energy firm Pertamina, the main sponsor of Manor, will stop advertising on the cars following the team's decision to replace Indonesian driver Rio Haryanto. (Jakarta Post)
Formula 1's top three teams are getting a "huge advantage" by helping Pirelli test the bigger tyres for 2017, says Force India's technical boss Andy Green. (AutoWeek)
Haas driver Romain Grosjean says there is no easy solution when it comes to obeying blue flags - indicating a driver is about to be lapped by a faster car - and says the situation is "never going to be ideal". (ESPN)
Former F1 driver Giedo van der Garde is used to looking on as the big names roar past - and he was in prime position to watch the great Usain Bolt win gold in Rio.