James Hunt's famous F1 title win in the wet at Fuji - 40 years on
Last updated on .From the section Formula 1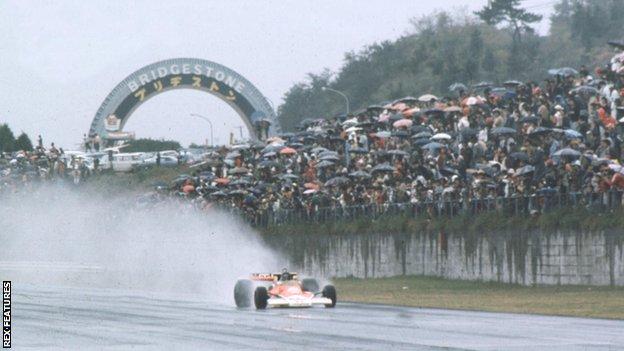 One of the most celebrated Formula 1 title battles came to a dramatic conclusion 40 years ago this week, as James Hunt survived a treacherous race in the rain at Fuji to beat Niki Lauda at the end of a season-long battle.
The Japanese Grand Prix of 24 October 1976 was the final chapter in a season of intrigue, acrimony, tragedy, fortitude and staggering bravery.
Here we take a look at some images from that famous weekend...