Gossip: Nico Rosberg, Lewis Hamilton, Jenson Button, Max Verstappen
Last updated on .From the section Formula 1
Sunday, 13 November
Reigning champion Lewis Hamilton wants Red Bull drivers Daniel Ricciardo and Max Verstappen to race as aggressively as ever when he and Mercedes team-mate Nico Rosberg continue their battle for the championship on Sunday. (Sky Sports)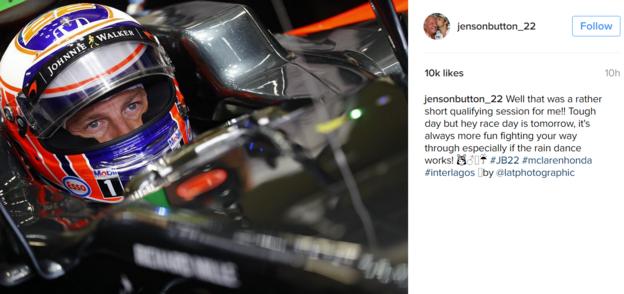 Championship leader Rosberg wants everybody to "drive within the limits" following a run of incidents and penalties. (ESPN)
Ricciardo says Ferrari's intention to appeal over Sebastian Vettel's penalty at the Mexico Grand Prix is "just dragging it out". (Autosport)
Verstappen says regulation in F1 is so stringent that "the art of defending" is being lost. (Crash.net)
Saturday, 12 November
Mercedes driver Lewis Hamilton has announced via Instagram that he has decided to freeze his bulldog Roscoe's sperm.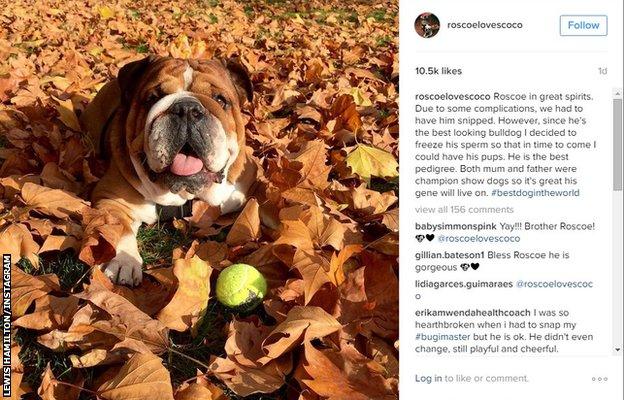 McLaren's Fernando Alonso believes fans should be paid to watch Formula 1 as watching Friday's second practice for the Brazilian Grand Prix from the trackside left him falling asleep. (Autosport)
The Spanish driver, whose car suffered an electrical problem during the session forcing him out of action, also took the chance to turn cameraman - with mixed results. (Crash.net)
Red Bull driver Max Verstappen has been warned not to ruin the F1 title race with reckless driving at Interlagos on Sunday. (Daily Mail)
Mexican driver Esteban Gutierrez does not think the criteria Haas used to drop him for the 2017 Formula 1 season in favour of Kevin Magnussen was fair. (Autosport)
Red Bull's Daniel Ricciardo felt his car's pace compared to Mercedes was better than expected during free practice for the Brazilian Grand Prix, but admitted to struggles with his tyres. (The Chequered Flag)
Friday, 11 November
Haas driver Esteban Gutierrez has confirmed on social media that he will be leaving the team at the end of the Formula 1 season. (Facebook)
Manor could be the next destination for the 25-year-old Mexican, who previously drove for Sauber but is fast running out of options for the 2017 campaign. (Motorsport.com)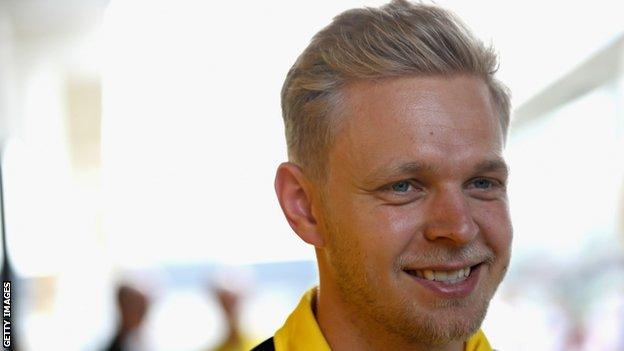 Kevin Magnussen, who is moving to Haas for 2017, says the reason he decided not to stay with Renault was because he did not feel the team was committed to him, joking they "offered the drive to so many others and I think at one point the Pope had an offer". (Crash.net)
McLaren driver Fernando Alonso, who is a Real Madrid fan, has caused controversy by describing Lionel Messi - the star player of arch rivals Barcelona - as the best player in the world. (Goal.com)
Mercedes driver Lewis Hamilton hopes that following the US elections, he will see a different side to controversial president-elect Donald Trump and that the Republican proves the world wrong. (Guardian)
It will be an emotional weekend for Felipe Massa with the Williams driver taking part in his final home race before he retires at the end of the season. And Massa posted a simple message of thanks on Twitter.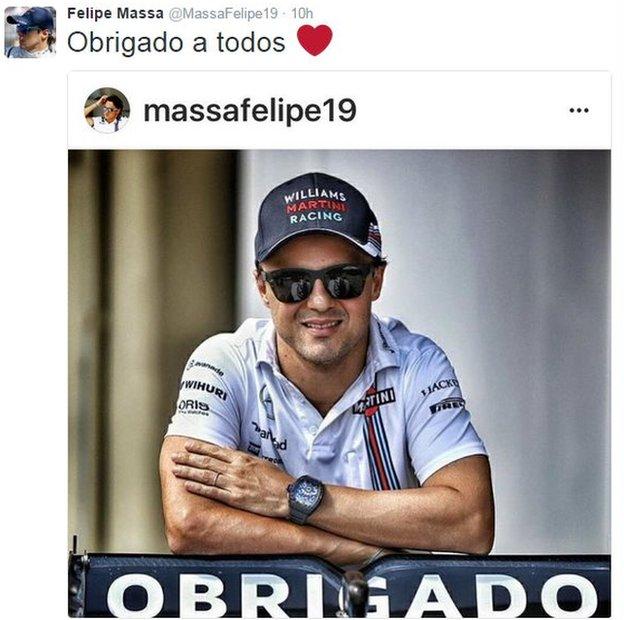 Thursday, 10 November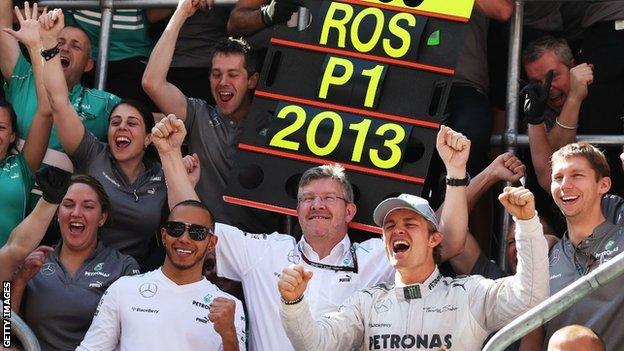 Former Mercedes team principal Ross Brawn expects Nico Rosberg to win the drivers' championship, but believes he will have to wait until the last race of the season. (Evening Standard)
Damon Hill, world champion in 1996, says Rosberg will be a worthy winner of the title. (Guardian)
Rosberg insists he does not feel under any more pressure before the Brazilian Grand Prix than before any other race. He will secure his first world title if he wins at Interlagos. (GrandPrix.com)
Mercedes boss Toto Wolff says the team are only committed to Formula 1 until 2020, and will stay longer only if "the sport develops in a positive way". (Autoweek)
Red Bull drivers Daniel Ricciardo and Max Verstappen enjoyed a meal out with the rest of the team. Ricciardo wrote on Twitter: "Enjoyed our team dinner last night. Proud of what we've achieved this season. Let's kick the door off the hinges in '17."
Britain's Jolyon Palmer tweeted his delight after it was confirmed he would be staying at Renault for next season. He wrote on Twitter: "So happy to confirm I'll be staying on with @RenaultSportF1 next year. Looking forward to a great 2017."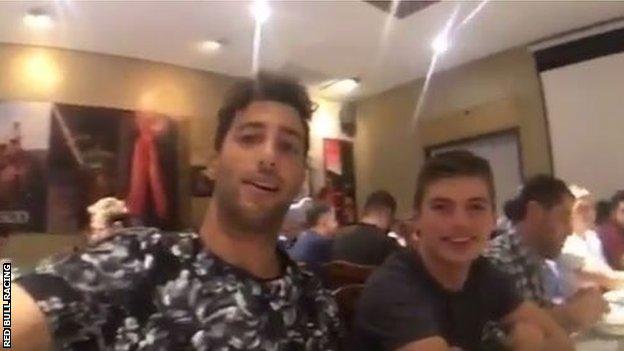 Toro Rosso drivers Daniil Kvyat and Carlos Sainz are both hoping it will rain at the Brazilian Grand Prix to boost their hopes of finishing in the points. Sainz has only finished in the top 10 once in the past eight races, while Kvyat's ninth place in Singapore is his only top-10 finish in nine races. (ChequeredFlag.co.uk)
Mexican Sergio Perez has ended his ties with sponsor Hawkers after the company, which produces sunglasses, made a joke on Twitter about next American president Donald Trump. The company said Mexicans could use their sunglasses to hide their "crying eyes when you are building the wall". Perez replied on Twitter: "Really bad comment. I am breaking my relationship with @HawkersMX. I will never let anyone make fun of my country."
F1 supremo Bernie Ecclestone insists he has no fear for his security before this weekend's Brazilian Grand Prix. Earlier this year, the mother of Ecclestone's Brazilian wife was kidnapped. (Grandprix.com)
Sauber's Marcus Ericsson says he will be "curious to see the results" as he prepares to test the new halo cockpit protection device for the first time on Friday. (PlanetF1.com)
Wednesday, 9 November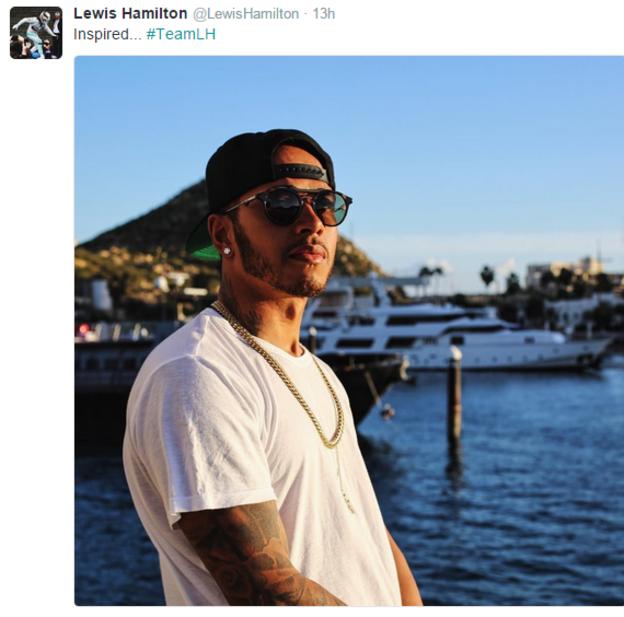 Felipe Massa has revealed the conversation with McLaren driver Fernando Alonso that took place on the starting grid before the Mexican Grand Prix that cleared the air following their US Grand Prix collision. (Motorsport.com)
Williams driver Massa is hoping to put on a show for his home fans at the Brazilian Grand Prix as he targets reaching the podium at his final home race. (Crash.net)
Nico Rosberg says he will not change his driving style as the Mercedes driver sits on the verge of the 2016 World Championship heading into this weekend's Brazilian Grand Prix.(The Chequered Flag)
The future of Formula 1's British Grand Prix could still be secured, despite two potential buyers pulling out of negotiations with Silverstone owner the British Racing Drivers' Club.(Autosport)
Red Bull driver Daniel Ricciardo and team principal Christian Horner have called for Formula 1 to impose tougher track-limits deterrents.(ESPN)
Tuesday, 8 November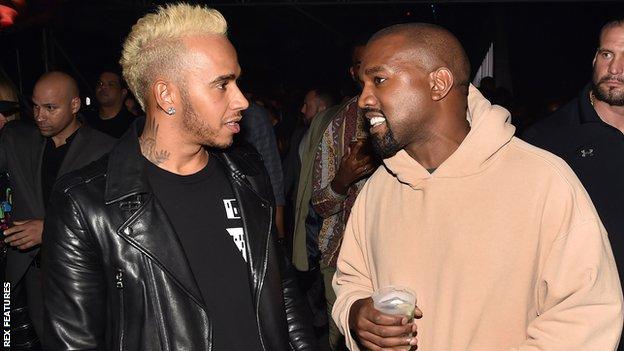 Defending champion Lewis Hamilton has received advice from Kanye West about how to make it in the music industry. (New Zealand Herald)
Valtteri Bottas says he expects new Williams team-mate Lance Stroll to learn quickly when the Canadian youngster makes his Formula 1 debut next season. (ESPN)
The planned purchase of Formula 1 by Liberty Media could face an investigation by Britain's Competition and Markets Authority (CMA). (Autosport)
The FIA, Formula 1's governing body, has rejected calls for asphalt and grass run-off areas to be replaced with gravel. (Auto Motor und Sport, via Fox Sports)
British popstar Robbie Williams had an awkward interview on Dutch television when he was invited to join Red Bull driver Max Verstappen at a race. He said: "I don't know who he is." (Daily Star)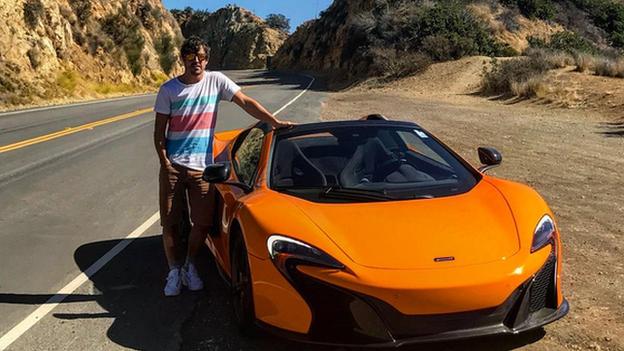 Monday, 7 November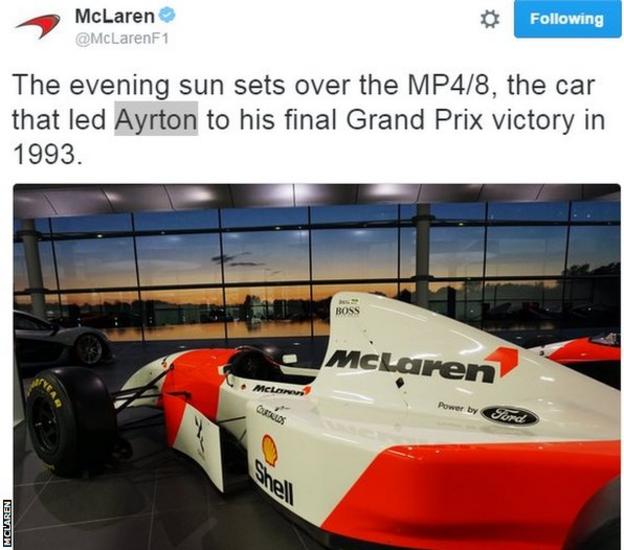 Lewis Hamilton says defeat by Mercedes team-mate Nico Rosberg in the drivers' championship would be "painful" but insists he will "fight to the bitter end" as he prepares for this weekend's Brazilian Grand Prix. (F1 Today)
Rosberg does not expect a repeat of the pace and tyre issues which hampered him at the Mexican Grand Prix, insisting it was a "unique" circumstance. (ESPN)
Mercedes boss Toto Wolff feels the team have "maxed out" on performance under the sport's current rules, which will change before next season. (Autosport)
The Ferrari company had a better than expected third quarter of 2016 and has raised its expected income for the year by 50m euros (£44m). (Bloomberg)
Red Bull driver Max Verstappen has criticised F1's rule makers for complicating the sport. (F1 Today)
Jolyon Palmer is confident Renault can have a positive weekend in Brazil and feels the team are gaining momentum as the season draws to a close. (Checkeredflag.co.uk)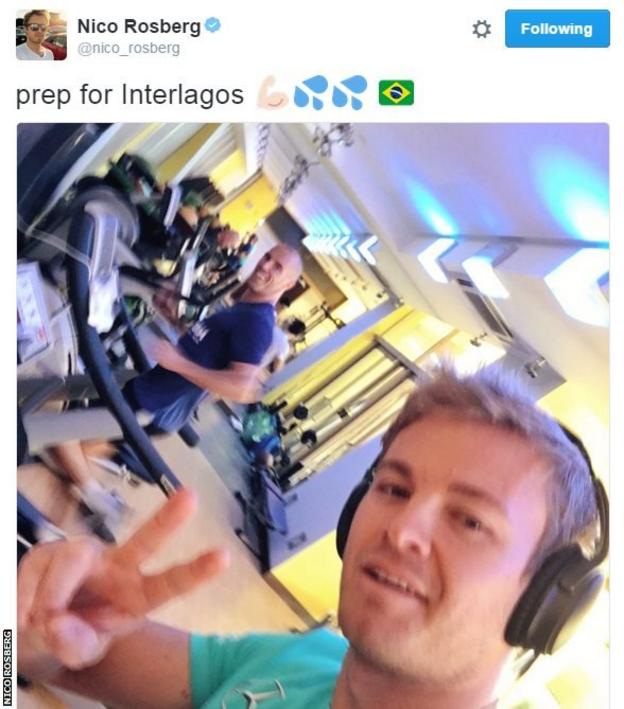 Subscribe to the BBC Sport newsletter to get our pick of news, features and video sent to your inbox.