Gossip: Ecclestone, Rosberg, Hamilton, Singapore, Pirelli
Last updated on .From the section Formula 1
Sunday, 20 November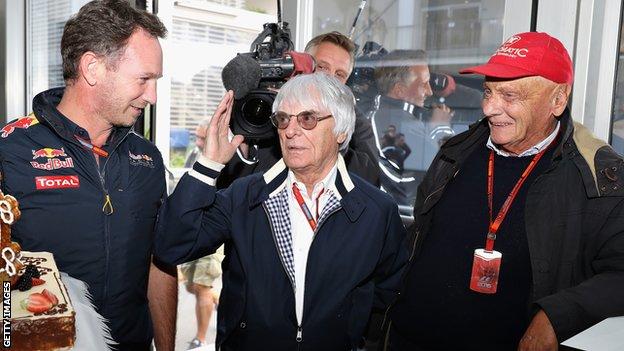 Formula 1 chief Bernie Ecclestone believes the sport could be made more attractive by ditching the current one-race format for two shorter races. (Sunday Times - subscription required)
Lewis Hamilton and Nico Rosberg will receive no special instructions before the Mercedes drivers go head-to-head for the world title in Abu Dhabi next Sunday. (Mail on Sunday)
Tyre manufacturer Pirelli will be in a position to respond to drivers' criticisms far more quickly from the 2017 F1 season, says motorsport director Paul Hembery. (Autosport)
What's on Mercedes driver Nico Rosberg's bucket list? A 1958 Mercedes... (Twitter)
And perhaps the German is hoping to take his dream car for a spin while soaking up this view: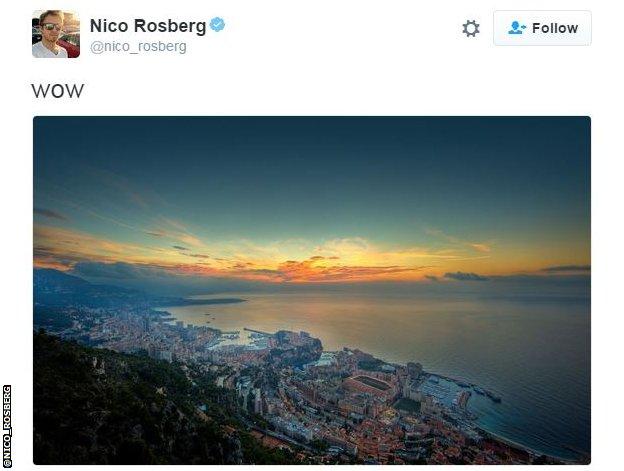 Friday, 18 November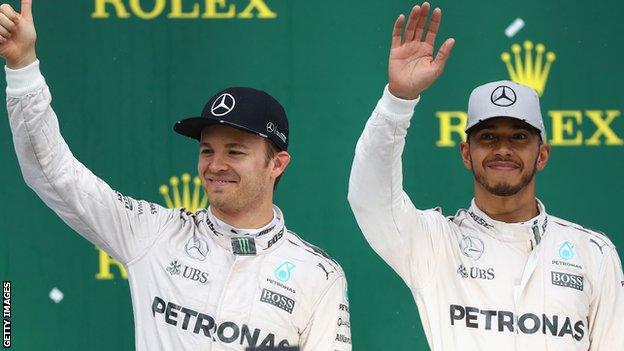 World championship leader Nico Rosberg says he does not yet know what his approach will be for Formula 1's title-deciding Abu Dhabi Grand Prix. He will secure his maiden world title by finishing third, even if reigning world champion and Mercedes team-mate Lewis Hamilton wins. (Autosport)
Max Verstappen has been shortlisted for the FIA's 'Action of the Year' award after his pass on Rosberg in Brazil, when he overtook around the outside at turn three in the early stages of the tricky and rain-hit race at Interlagos. (Grand Prix Times)
The sunglasses company that was dumped by Mexican driver Sergio Perez after making a joke about Donald Trump has created a children's charity to make amends for its error. (Motorsport.com)
Chinese investors are seeking to buy a controlling stake in McLaren's parent company, McLaren Technology. (China.org.cn)
Charles Leclerc has decided to withdraw from his final outing with Haas, scheduled for the season-closing Abu Dhabi Grand Prix, to focus on his GP3 Series campaign. (Thecheckeredflag.co.uk)
Perrinn Limited, spearheaded by former Williams race engineer and designer Nicolas Perrin, has presented a prototype Formula 1 car, based on 2017's regulations. (GP update)
Ferrari, who have secured third place in the Constructors' championship, continue their preparations for the final race of the season in Abu Dhabi.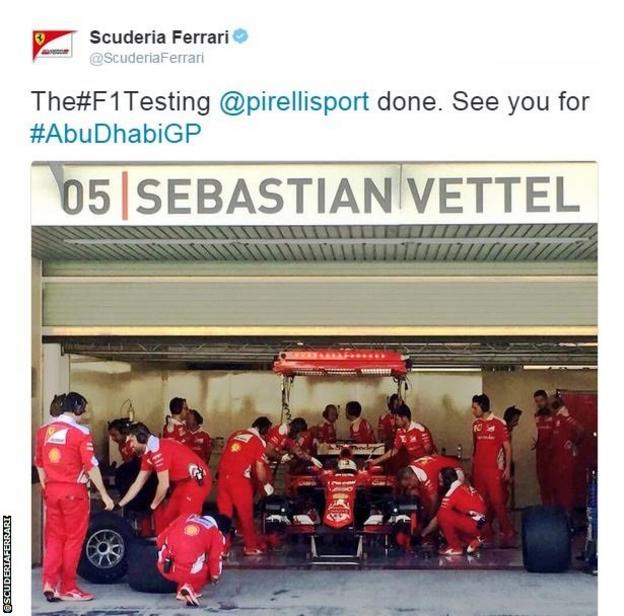 Thursday, 17 November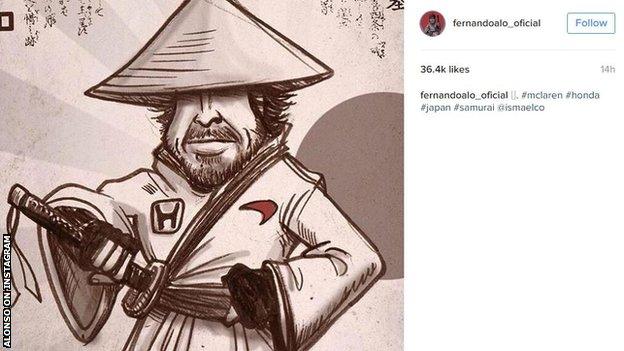 New Formula 1 chairman Chase Carey attended the Formula 1 strategy group meeting, for the first time when it convened on Wednesday in Geneva.(Autosport)
Ferrari has decided not to appeal against driver Sebastian Vettel's penalty from the Mexican Grand Prix after the FIA rejected the Italian team's request to review the decision. (Motorsport.com)
Mercedes chief Toto Wolff called Red Bull racer Max Verstappen's father Jos prior to the Brazil Grand Prix about his son's driving. That has left Red Bull boss Christian Horner wondering who Wolff will call after Verstappen finished third in Brazil. (Planet F1)
The position of McLaren's F1 chief executive Jost Capito could be in danger following the ousting of Ron Dennis as McLaren chairman and chief executive. (Daily Mail)
Force India and Manor have made a request to Formula 1 boss Bernie Ecclestone for an advance on their championship payments for next year. (Autosport)
Wednesday, 16 November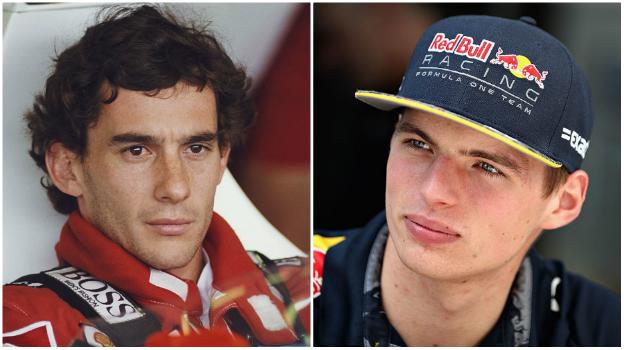 Zak Brown is expected to replace Ron Dennis as McLaren chief executive despite an offer to become the next boss of Formula 1. (Evening Standard)
Former Ferrari driver Gerhard Berger believes comparisons between Ayrton Senna and Max Verstappen are justified. (Sport 360)
Former F1 drivers Rubens Barrichello and Jan Lammers will share a Dallara LMP2 car for next year's European Le Mans Series and Le Mans 24 Hours. (Motorsport.com)
Mercedes team-mates Nico Rosberg and Lewis Hamilton have chosen the same tyre strategy for the season's title-deciding final race in Abu Dhabi. (Planet-F1)
Ferrari driver Kimi Raikkonen believes Formula 1's wet-weather tyres have regressed over the last decade. (Autosport)
Several Formula 1 drivers have paid tribute to former McLaren doctor Aki Hintsa, who died of cancer aged 58. (Crash.net)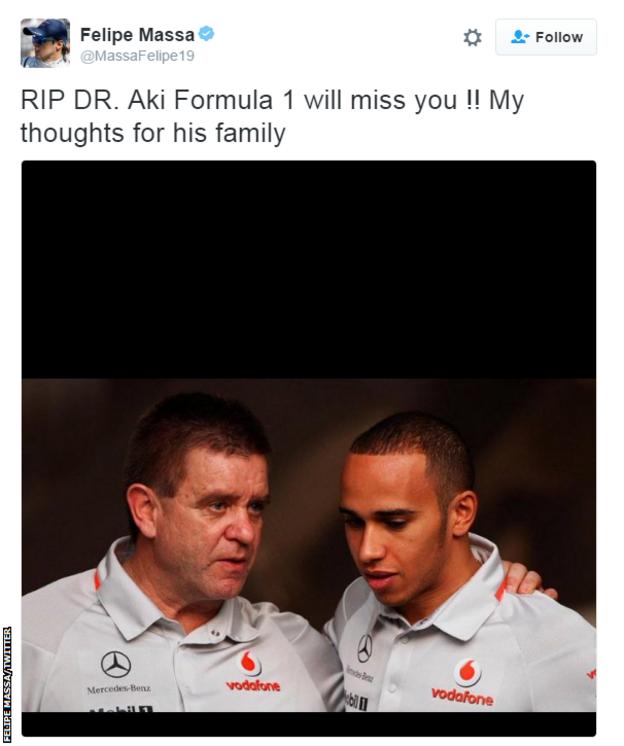 Tuesday 15 November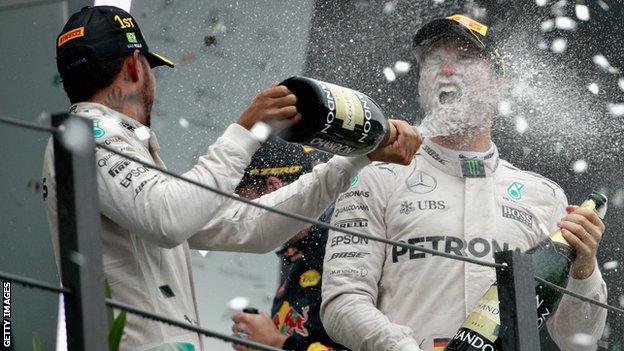 Championship leader Nico Rosberg says he was "happy" when Red Bull decided to pit Max Verstappen for intermediate tyres despite rain concerns. The move meant Rosberg was able to hang on to second, just behind title-rival Lewis Hamilton. (Planet F1)
Mercedes boss Toto Wolff is worried a mechanical "nightmare" could ruin the title decider between Lewis Hamilton and Nico Rosberg in Abu Dhabi. (Autosport)
Red Bull team principal Christian Horner says Max Verstappen is up there with Schumacher and Senna as a wet-weather driver. (Autosport)
Three-time world champion Lewis Hamilton says team-mate and Championship-leader Nico Rosberg "has nothing on him". (Independent)
McLaren driver Jenson Button says there's "definitely something wrong" with his car. The 2009 world champion finished last at the Brazilian Grand Prix, while team-mate Fernando Alonso came 10th. (Planet F1)
Monday, 14 November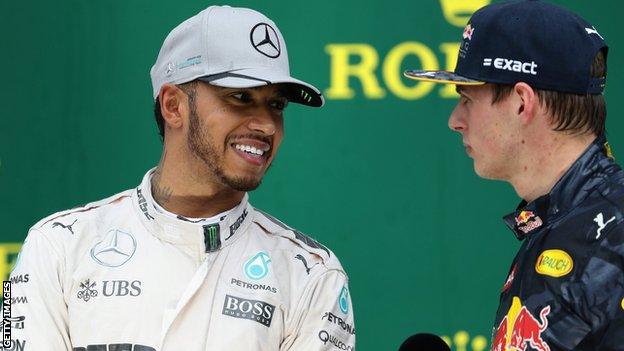 Lewis Hamilton called Red Bull's decision to switch Max Verstappen from wet tyres to intermediates at the Brazil Grand Prix a "bad mistake". Hamilton won the race but the move allowed his title rival and Mercedes team-mate Nico Rosberg to finish second.(Independent)
Max Verstappen's late charge from 16th to third in wet conditions at the Brazilian Grand Prix even surprised his father Jos, who raced in F1 from 1994 to 2003. (Daily Telegraph)
Max Verstappen later tweeted about his joy in working his way through the field to claim a podium finish.

McLaren racer Fernando Alonso was unimpressed with Ferrari rival Sebastian Vettel's antics in passing him during the Brazilian Grand Prix and says that "someone will have to hit him so that he understands the track is for all of us". (Planet F1)
Williams driver Felipe Massa said it was "heartbreaking" to crash out of his final home grand prix in Brazil in his penultimate race before he retires.(Autosport)
Force India's Nico Hulkenberg tweeted he was left with mixed emotions after finishing seventh at the Brazilian Grand Prix.

Subscribe to the BBC Sport newsletter to get our pick of news, features and video sent to your inbox.