Formula 1: Who are your best and worst teams of the 2016 season?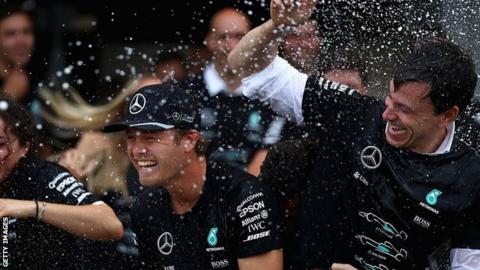 It has been another season of dominance for Mercedes as they powered to a third straight constructors' championship.
Lewis Hamilton and Nico Rosberg combined to win 18 of the 20 races so far this season, but dominance is not everything in F1.
Some teams have perhaps exceeded expectations, while others have fallen short drastically.
So we want you to select who have been your three best teams, as well as the one to have underachieved the most this season.
We have asked BBC F1 experts to give us their three best and one most disappointing too. We will reveal their views, alongside the collective results of what you all thought, later.
Who has most impressed during 2016?
Which team were the biggest underachievers during 2016?