Select your greatest one-time F1 champion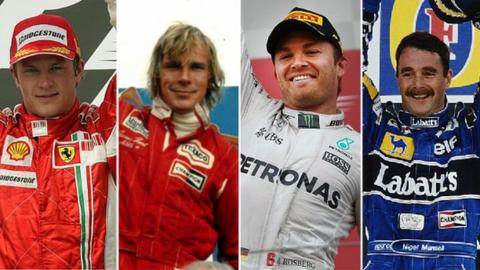 Nico Rosberg is world champion, becoming the 33rd driver in Formula 1 history to claim the sport's most coveted crown.
At 31, he could yet go on to win many more, but for now he is alongside his father Keke and 2016 racing rivals Jenson Button and Kimi Raikkonen as a one-title winner.
Seventeen drivers - including James Hunt and Nigel Mansell - have won one world title, but which of them is the greatest? Which driver should perhaps have won more?
You decide. Select your top five drivers, with number one being the greatest.
Greatest one-time champion
Who are your greatest one-time world champions?