Antonio Giovinazzi: Ferrari driver to replace Pascal Wehrlein in pre-season test
Last updated on .From the section Formula 1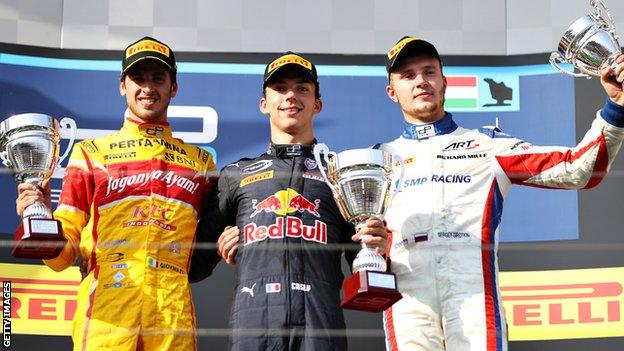 Antonio Giovinazzi will replace Sauber's Pascal Wehrlein in the first Formula 1 pre-season test in Barcelona.
Ferrari's third driver, 23-year-old Italian Giovinazzi, will drive in the pre-season test at the Circuit de Catalunya from 27 February to 2 March.
"I thank Sauber for making this real, and also Ferrari for allowing me to replace Pascal," said Giovinazzi.
Wehrlein added: "It is a pity I cannot be in the car during the first test days, but I will be in Barcelona in order to get familiar with the team's procedures and also to follow the Sauber C36-Ferrari on track."
Wehrlein joined Sauber in January and the first race of the 2017 season, the Australian Grand Prix, will be held on 26 March.