Formula 1 testing: Mercedes? Ferrari? McLaren? Who is fastest... and slowest?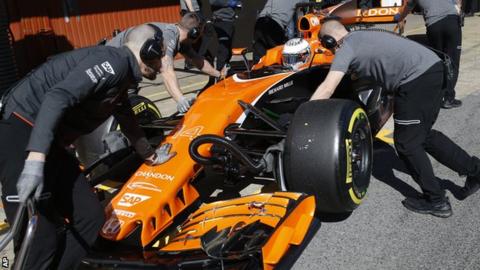 Testing... It's always hard to call who has made the best car after a few days of going round and round the Circuit de Barcelona-Catalunya, but that's exactly what we all find ourselves wanting to do.
Sure, Mercedes will be up there, but who do you think have also produced a fast motor ahead of the season-opener in Australia?
With 'first' being the fastest, who do you think will be the top three performers for the Australian Grand Prix?
Who's struggling?
Plus, someone has to bring up the rear.
And this year there's no Manor to save the blushes of any teams who have put their aerodynamic pieces in all the wrong places.
McLaren appear to be the highest-profile strugglers so far, but will they make your bottom three, with the 'first' being the slowest?
Make your selections below…
Which three teams do you think have made the slowest cars for F1 in 2017?