F1 gossip: Canadian Grand Prix, Hamilton. Verstappen, McLaren, Lando Norris
Last updated on .From the section Formula 1
Friday, 9 June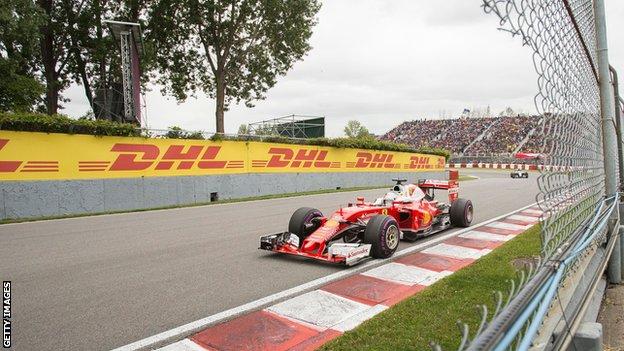 Formula 1 race director Charlie Whiting has warned drivers about cutting chicanes at this weekend's Canadian Grand Prix, with new measures in place at the Turn 8/9 chicane at the Circuit Gilles Villeneuve. (Autosport)
Kimi Raikkonen insists there is no protocol at Ferrari where he always has to play second fiddle to championship leader Sebastian Vettel. "We fight until we can and if we have to do something else, then fair enough," the Finn says. (Pitpass)
Lewis Hamilton is hopeful Mercedes will be able to close on Sebastian Vettel's 25-point lead this weekend thanks to some "unique" car updates. (Autosport)
Hamilton says Montreal is "one of the greatest cities" and believes the Canadian Grand Prix is one of Formula 1's "exceptional" races, as he bids for a sixth victory on Sunday. (NBC)
Max Verstappen is still unhappy about Red Bull's strategy at the Monaco Grand Prix after he slipped from fourth to fifth in the pit stops two weeks ago.(ESPN)
McLaren executive director Zak Brown keeps two racing helmets in a display cabinet in his office, one belonging to Fernando Alonso and another to 17-year-old Briton Lando Norris, currently racing in the European Formula Three championship, who he predicts will be a "world champion of the future with us". (Reuters)
Torro Rosso's lunch suggestion to their Mercedes and Renault counterparts prompts some response.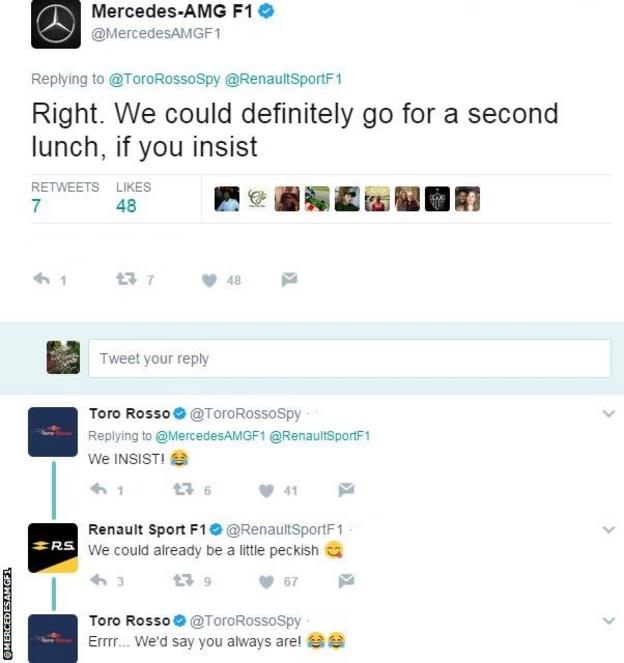 Thursday, 8 June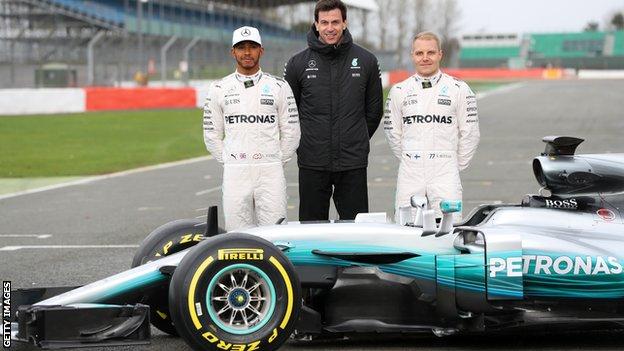 Mercedes have dismissed suggestions from former F1 team owner Eddie Jordan that they will disband as a team after next season. Boss Toto Wolff says the team have a contract in place until the end of 2020 and are in talks to extend that further, insisting the reports "reflect nothing more than the mischievous speculation of one individual". (GPupdate.net)
Modifications have been made to Circuit Gilles Villeneuve for this weekend's Canadian Grand Prix. Large sections of guardrail have been replaced by wall blocks, each fitted with new debris fences of varying height. A new debris fence has also been installed on the wall on the driver's right between Turn 14 and the finish line and the gravel around the outside of Turn Eight has been replaced by asphalt. Similarly the Grass-Crete around the outside of Turn 13 has also been replaced by asphalt. (Pitpass)
Daniel Ricciardo says Sebastian Vettel, who leads the Championship by 25 points, is "absolutely one of the best when he has good equipment" and is "going to be hard to beat" unless something "drastically changes," but adds that title rivals Mercedes "can probably make more gains". (Fox Sports)
Red Bull's Adrian Newey has backed Formula 1's proposed 'shield' cockpit protection solution over the replaced halo, but says time is running out for teams to incorporate it into 2018 designs. (Autosport)
Former world champion Nigel Mansell has played down the tag of underdogs placed on Mercedes and says of the battle with his former team Ferrari: "I think they are very close. It's going to be a race on development, whatever manufacturer develops at a faster rate will ultimately win." (Reuters, via F1i.com)
Another former world champion, Jenson Button, is set to make his Super GT debut in the Suzuka 1000km race in August and posted a picture of his testing at the Japanese track on Instagram, commenting: "Good couple of days driving this beast around one of the best circuits in the World. Positive progress made but still a lot more to come as I've only completed 55 laps!"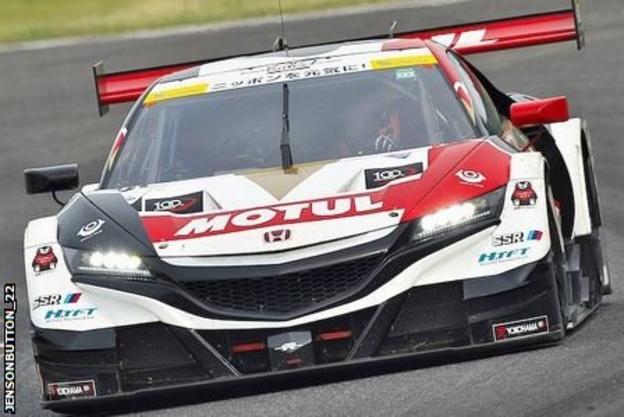 Wednesday, 7 June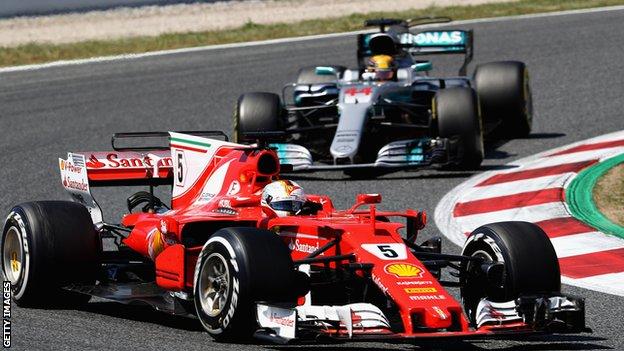 Former team owner Eddie Jordan believes Mercedes will "pull the plug" on their F1 team after next season and stay only as an engine maker. (F1i.com)
Mercedes boss Toto Wolff has dismissed suggestions that Lewis Hamilton is losing motivation to become World Champion for a fourth time. (Fox Sports)
Wolff believes Sebastian Vettel's dedication and hard work is an integral part of Ferrari's resurgence this season.(F1i.com)
Sauber's Pascal Wehrlein, who crashed out at Monaco last week, believes Montreal's mix between a street circuit and a racing track will suit his style. (F1today)
The England football team have been on an army boot camp but Romain Grosjean and the Haas team have been trying their hands at the arduous sport of rowing.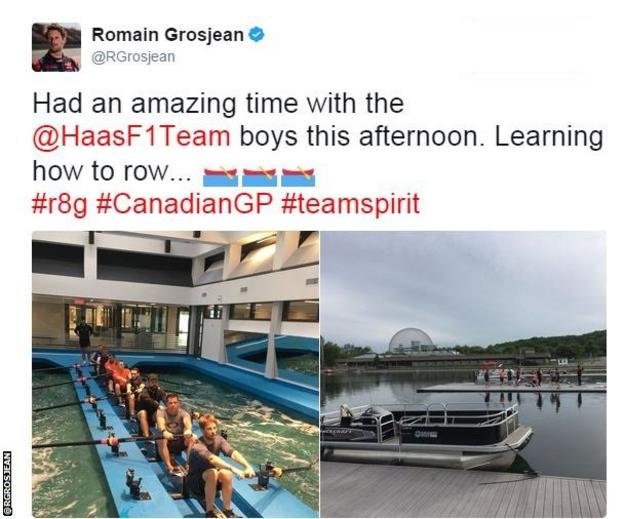 Tuesday, 6 June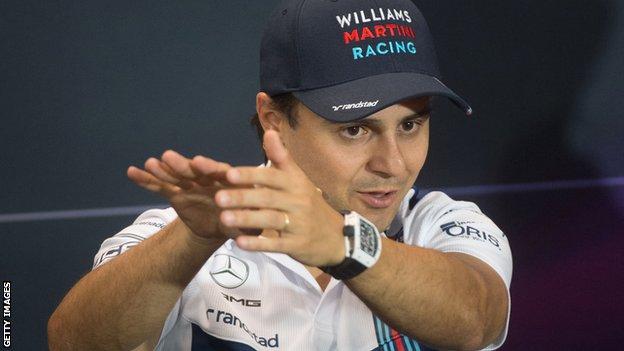 Felipe Massa says he is open to extending his stay in Formula 1 beyond the end of the season, having coming out of retirement to compete in 2017. (Motorsport.com)
Mercedes boss Toto Wolff says his team has recovered from "bruising weekends before" having failed to make the podium for the first time in 22 races in Monaco last month. (Formula1.com)
Algarve circuit owners have begun talks with Formula 1 about bringing the Portuguese Grand Prix back into the calendar, having last held a race in 1996. (Autosport)
Force India driver Esteban Ocon says he is "fully up-to-speed" in Formula 1, having scored points in five of 2017's first six races. (GPupdate)
Monday, 5 June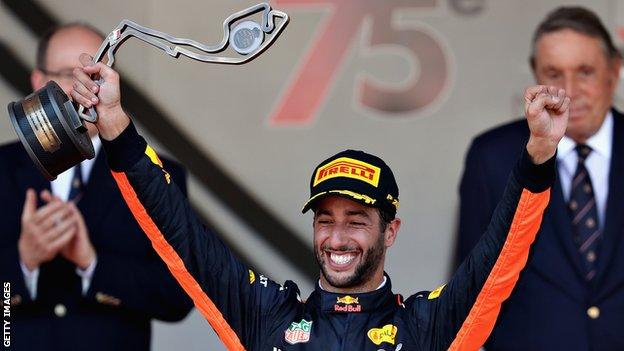 Team principal Christian Horner is worried Red Bull could struggle to compete at the next three grands prix, starting in Canada this weekend. (Autosport)
McLaren driver Fernando Alonso says his first priority is to win a third Formula 1 title after returning from racing in the Indy 500. (Mail on Sunday)
Williams' 18-year-old rookie Lance Stroll has received "grossly unfair" criticism during a difficult start to his F1 career, says deputy team principal Claire Williams. (Motorsport)
Haas driver Romain Grosjean believes his team made their biggest step forward so far at the Monaco Grand Prix after he and Kevin Magnussen both finished in the top 10. (PlanetF1)