Gossip: Hamilton, Williams, Honda, Vandoorne, Grosjean
Last updated on .From the section Formula 1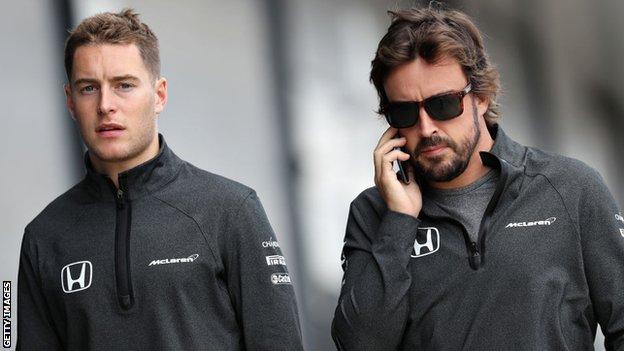 Sunday, 23 July
Honda's Formula 1 chief Yusuke Hasegawa has confirmed that the Japanese manufacturer will not change their engine concept for future seasons. (The Checkered Flag)
Haas driver Romain Grosjean has announced he is co-writing a cookery book with his wife Marion, a French journalist and television presenter. (Facebook)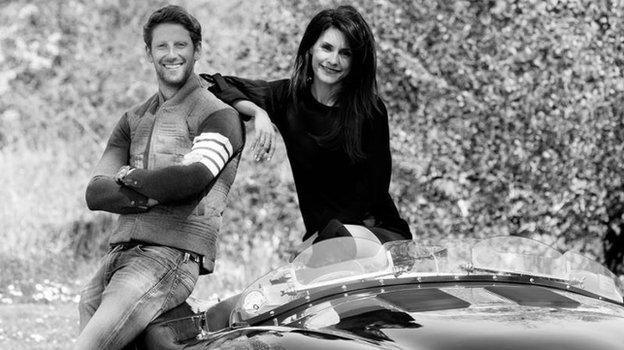 McLaren driver Stoffel Vandoorne says he won't be involved with Formula 1's "silly season" of driver movement saying he has a "long-term contract with McLaren and thing are going well". (Motorsport.com)
Williams say they are not holding any contract negotiations yet for the 2018 season, putting its focus on the constructors' championship instead. (The Checkered Flag)
Three-time World champion Lewis Hamilton continues to update his style - this time posting on his Instagram of his new braids.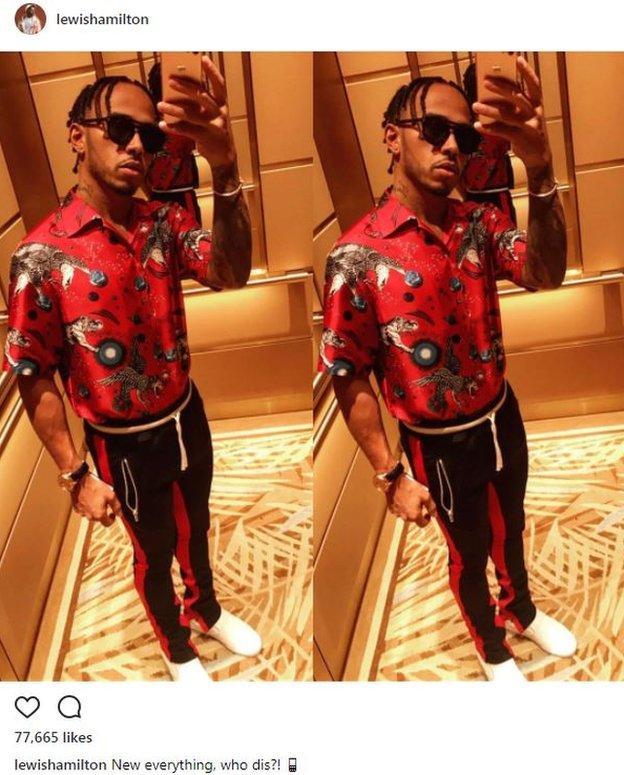 Saturday, 22 July
Red Bull's Max Verstappen says he does not take Ferrari rival Sebastian Vettel's complaints "seriously", especially "if you look at the penalty points that he's got". (Autosport)
Sebastian Vettel said his tyre blowout on the penultimate lap of the British Grand Prix was "quite sudden" but tyre manufacturer Pirelli said it was caused by a "slow puncture". (Reuters)
Toro Rosso driver Daniil Kvyat wants his future with parent team Red Bull resolved as soon as possible so he can fully focus on his racing. (Planet F1)
The 2009 world champion Jenson Button posted a picture on social media of some interesting characters he encountered during a morning cycle.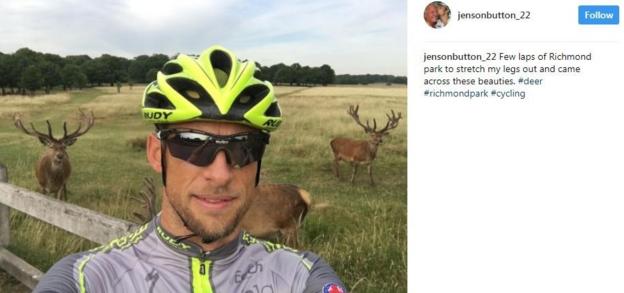 Friday, 21 July
Lewis Hamilton is planning to see out his Mercedes contract until at least the end of the 2018 season. (NBC Sports)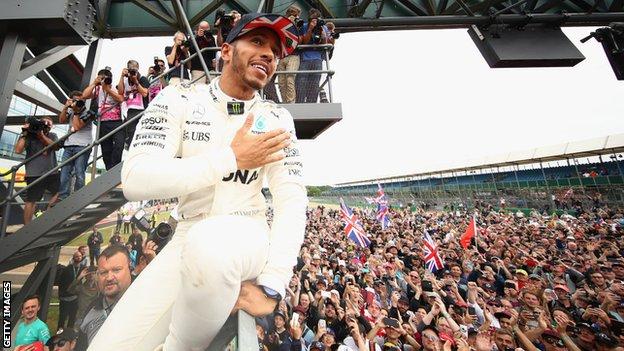 The Belgian Grand Prix is set for its biggest crowd since the Michael Schumacher era, with Max Verstappen's popularity in Formula 1 the main cause. (Autosport)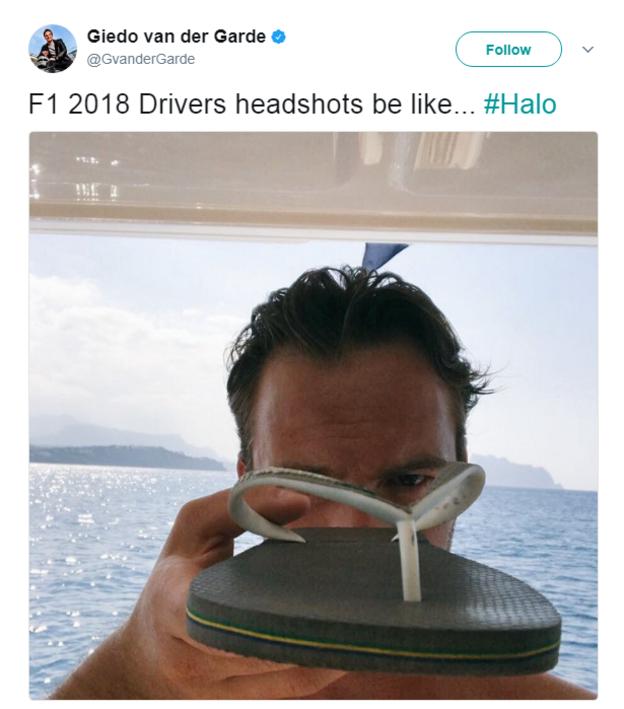 F1's decision to introduce a 'halo' cockpit protection device next year is a mistake, according to three-time champion Niki Lauda. (Reuters, via Eurosport)
Red Bull says it would consider any sensible offer made for Toro Rosso driver Carlos Sainz from rival teams. (Motorsport.com)
Force India has begun contract talks with Sergio Perez about extending his stay into next season. (Motorsport.com)
Pirelli has concluded its latest in-season tyre test, with McLaren's Stoffel Vandoorne completing two days of running at the former French Grand Prix venue Magny Cours. (Motorsport Week)
Thursday, 20 July
Three-time world champion Lewis Hamilton say he has "five, six years left of" racing. The Mercedes driver told 23-time Grand Slam winner Serena Williams that he wants to "avoid becoming a commentator or a manager" when he retires from F1. (Interview Magazine)
Force India owner Vijay Mallya says there is "no specific timeline" for the team's rebrand as they ponder name options to make the team more attractive to sponsors. Mallya is looking to drop 'India' from the team's name in order to make them more appealing internationally. (Sky Sports)
Cosworth is preparing for a Formula 1 return as it commits to helping frame the new engine rules for 2021. The firm has powered cars to 176 grand prix wins and last competed in F1 with Marussia in 2013. (Autosport)
Wednesday, 19 July
Ferrari want four-time world champion Sebastian Vettel to sign a new three-year contract. Vettel's current deal is up at the end of the season, and the German has been linked with a potential move to Mercedes. (AutoWeek)
Austrian Lucas Auer, the 22-year-old nephew of retired racer Gerhard Berger, will make his Formula 1 test debut with Force India in Hungary in August. Berger secured 48 podium finishes in a 13-year career before retiring in 1997. (Reuters)
Red Bull chief Christian Horner has indicated that Toro Rosso driver Carlos Sainz is available at the right price - but reiterated that neither Daniel Ricciardo nor Max Verstappen can be bought out of their contracts. (Sky Sports)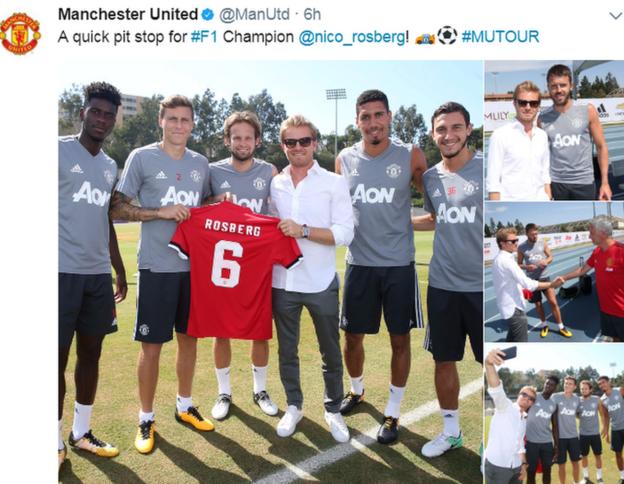 Meanwhile, Red Bull say they are reviewing their British Grand Prix performance after a disappointing performance at Silverstone. Verstappen and Ricciardo finished fourth and fifth respectively. (Speedcafe)
Renault's Nico Hulkenberg says the team's new upgrades are "working well" and that he is "really pleased for the team". The German sits 10th in the standings. (Motorsport Week)
Tuesday, 18 July
Renault are weighing up the prospect of running Robert Kubica at the post-Hungarian Grand Prix test to further evaluate whether he can make a comeback next year. (Autosport)
Mercedes boss Toto Wolff has rejected talk linking three-time Formula 1 world champion Lewis Hamilton with a switch to Ferrari. (Eurosport)
Formula 1 should hold fire on introducing a new 'shield' cockpit protection system until the device has been fully refined, says Red Bull team principal Christian Horner. (Daily Mail)
Renault boss Cyril Abiteboul says there is "no reason" for the team to have such poor reliability after problems cost Nico Hulkenberg fifth place in the British Grand Prix. (Motorsport)
McLaren boss Zak Brown has suggested Mercedes and Ferrari are unwilling to provide McLaren with a 2018 engine because they "like us where we are".(Sky Sports)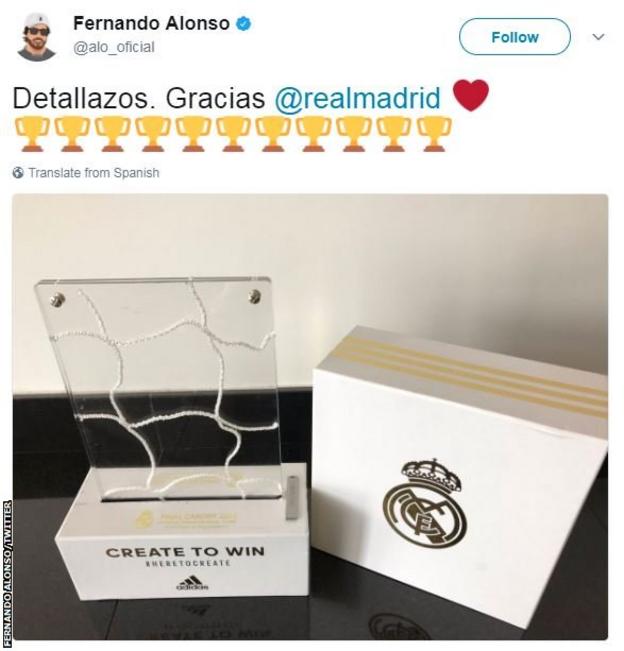 Monday, 17 July
Ferrari's Sebastian Vettel says there is no need to panic after his championship lead was cut to a single point following a late puncture at the British Grand Prix.(Reuters)
Pirelli says initial analysis of Ferrari's tyres showed the punctures sustained by Vettel and team-mate Kimi Raikkonen were caused by different issues.(Mail)
Mercedes driver Lewis Hamilton believes his win at Silverstone is proof his off-track demeanour and actions, including miss the F1 Live event in London, should not be questioned.(Irish Examiner)
Team boss Toto Wolff was impressed with a weekend in which Hamilton claimed pole and the race victory.(Mirror)
Force India's Sergio Perez bemoaned his poor start to Sunday's race, saying: "That compromised the rest of the afternoon, because I couldn't recover from it."(Checkered Flag)
Malaysian state oil and gas firm Petronas has signed an extension to its sponsorship of Mercedes, despite Malaysia dropping off the race calendar after this season.(Asian Correspondent)
Reigning champion Nico Rosberg made the most of Silverstone's relaxed dress code - by going sockless on his grid walk.(Mail)
And it looked as though Rosberg's sockless look saw him fall foul of the Wimbledon dress code...