Belgian Grand Prix: Predict who will make podium at Spa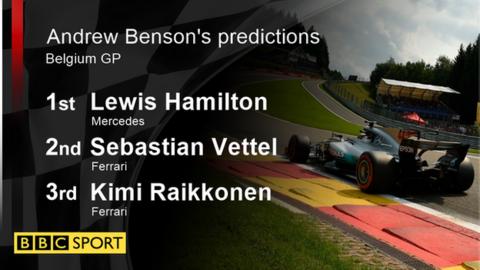 The race for the title may be a close-run affair between Lewis Hamilton and Sebastian Vettel, but can 'The Iceman' Kimi Raikkonen rock the boat at Spa?
The Ferrari man has popped the podium champagne four times at the Circuit de Spa-Francorchamps, and is joint third in the all-time Belgian Grand Prix winners' list.
Raikkonen has work to do, however, after qualifying in fourth place while Hamilton produced a blistering lap to secure a record-equalling 68th career pole position.
Choose your top three finishers from the list below...
Pick your Belgian Grand Prix top 3
Who will finish in the top 3 at the Belgian Grand Prix?