British Grand Prix: Formula 1 boss Ross Brawn 'optimistic' on Silverstone future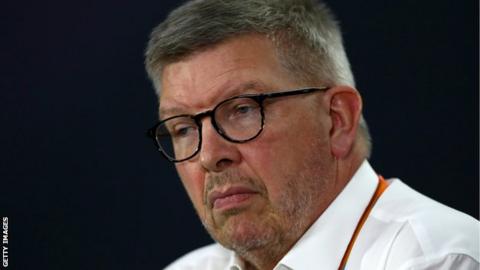 Formula 1 sporting boss Ross Brawn is "very optimistic" about Silverstone still being part of the sport.
The future of the British Grand Prix has been uncertain since Silverstone's owner activated a break clause in July to stop hosting the race after 2019.
Owners the British Racing Drivers' Club says it cannot afford the event after 2019 unless a new deal is agreed.
"I think Silverstone has a really bright future as part of Formula 1," Brawn told BBC Look East.
"We've obviously got the topic of the race coming up, but we're very optimistic we'll find the correct solution between ourselves and the circuit for the future."
Silverstone has been home to the British Grand Prix every year since 1987, but unlike many other tracks on the F1 calendar, it receives no government backing.
The 2018 race weekend takes place from 6-8 July.
"There's a technical centre here, there's a school here, there's lots of businesses getting based here so it's great to see Silverstone prosper," Brawn added.
"It's had some tough times in the past but I think it's on an upward trajectory."