Crunch time for Red Bull as Ricciardo-Verstappen battle boils over - Jolyon Palmer column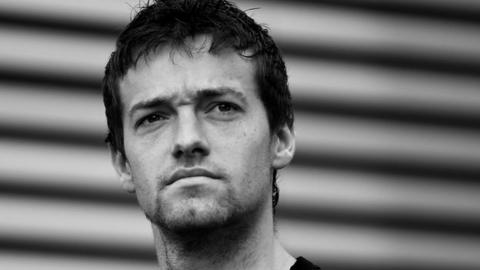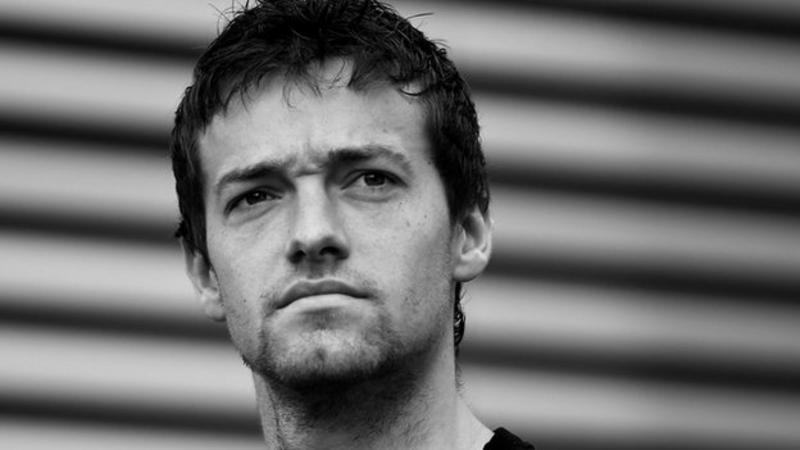 F1 driver Jolyon Palmer, who left Renault at the end of 2017, joins the BBC team this season to offer insight and analysis from the point of view of the competitors.
The dramatic crash between Red Bull drivers Daniel Ricciardo and Max Verstappen in the Azerbaijan Grand Prix was the result of an internal dynamic that does not exist at Mercedes or Ferrari.
At the two top teams, you get the feeling that there is a number one driver and a number two - even if that is not the case contractually.
Although both Kimi Raikkonen and particularly Valtteri Bottas have improved this year, the continued success of Sebastian Vettel and Lewis Hamilton gives them a natural priority over their team-mates.
At Red Bull, it's a very different situation, and Baku laid bare the size of the problem that creates for the team.
They have an internal battle between two of the most talented drivers on the grid - some would argue the best driver pairing. But with that comes the intensity of each trying to prove their superiority in a fight that has been so close over the past couple of years.
Verstappen is seen as the golden boy in the team. On the back of a fantastic run in the second half of last year, he got a lucrative multi-year contract extension, while Ricciardo did not.
The Australian will have felt a bit of pain from that, as it clearly showed that the team's thinking, even if they did not say it publicly, was that Verstappen was their best hope for the future and they wanted to tie him in.
I'm sure Red Bull would love to keep Ricciardo as well, especially after the performance he produced to win this year in China, but they have left the door open for him to leave. His future has become one of the key topics of conversation this year.
The fight in Baku was for fourth and fifth places. Neither was going to finish higher than that unless someone else dropped out or there was contact. And there was no gain for the team whichever driver emerged ahead.
From that point of view it was a relatively futile battle, for just two points. But the intensity of it belied that. It was a battle of egos, both desperate to assert themselves over the other.
The build-up to the crash
The way Ricciardo and Verstappen went at it was risky, astonishing and initially brilliant to watch.
The tone was set by Verstappen's aggression early on. His overtaking move on Ricciardo into Turn Two at the safety-car restart on lap six laid down a marker. The problem was he then did not have Ricciardo's pace, and held him up for the next 35 laps.
Many drivers in Verstappen's shoes would have taken a more cautious approach, especially as he had had incidents in every race so far in 2018, was a lowly eighth in the standings and needed to start bringing home some strong results. But Verstappen was as aggressive as I've seen him for a long time.
Every time Ricciardo tried to pass on the outside, Verstappen would fly in from the inside, late on the brakes, his wheels locked up, fighting to the death to hold onto that fourth position.
At one point, this even led to contact on the exit of Turn One, where the incoming barrier on the outside makes the track jink in on the exit. They were lucky to emerge from that unscathed.
Verstappen's aggression came from the fact he is naturally a tough racer. He has always been fierce in wheel-to-wheel combat - not always getting it right, but always getting stuck in and not being afraid to trade a bit of paint with his rivals.
What added an extra edge to this was the previous race in China.
There, Verstappen had the race to lose, he was ahead of his team-mate on track after Red Bull made their decisive decision to change tyres behind the safety car. But a big error and a collision dropped him well out of contention and he was left to watch as Ricciardo swept to a brilliant victory.
To see your team-mate do that well is painful as a driver, especially when you know it could have been you in their shoes, and that it's your own fault that it was not.
After China, everyone was waxing lyrical about Ricciardo's moves and questioning Verstappen's wheel-to-wheel skills.
Baku was a chance for Verstappen to prove on track that he is every bit a match for his team-mate, and his aggression showed just how much doing that meant.
Who was to blame?
It was absolutely brilliant to see the dicing between the two. But every time they got close into Turn One, I was wincing, waiting for contact.
Such was the two drivers' determination and willingness to risk, that the longer it went on, the more it seemed inevitable they would crash.
Ricciardo looked to have made the decisive move when he finally overtook Verstappen on lap 35 around the outside into Turn One.
It was a brilliant pass, Ricciardo at his very best, super-deep on the brakes, giving Verstappen no chance to come back. Ricciardo probably thought he had finally cracked his team-mate.
So when Verstappen re-appeared ahead after their pit stops shortly afterwards, it would have been galling for Ricciardo. Stopping one lap earlier should have given Ricciardo the advantage, but the slow warm-up of his tyres meant he lost track position and had to do it all again.
In my opinion, Verstappen was brave and maybe slightly foolish to be racing Ricciardo so hard for the first 40 laps.
Equally, though, I believe Ricciardo was the braver, and potentially more culpable, when they collided to end their races.
It's easy to blame Verstappen because of his history - years of aggressive, over-the-top defending, plus his difficult start to 2018, compared to Ricciardo's clean driving history and brilliant overtaking.
But if people step back and analyse this incident in isolation, it is much more 50-50.
Ricciardo tried to sell Verstappen a dummy. To an extent it worked, but then he fully committed his car to the inside, to the smallest of gaps, with a huge closing speed from which he could not bail out.
This is at the end of a two-kilometre straight and is the highest speed on the entire calendar. To be fighting for such a small gap at 350km/h (217mph) is a huge risk that did not need to be taken.
Initially, there was a slight gap there, but when Verstappen instinctively moved back to the left to shut it off, contact was inevitable.
Technically, this was two moves to defend from Verstappen. And that is against the rules, which say a driver cannot move more than once to defend his position.
Moving in the braking area to defend is a big no-no in F1 because by that time it's too late and the driver behind cannot do anything to avoid contact.
In this case, the movement from Verstappen was a bit earlier than that and it was a tiny move to shut off a tiny gap that had opened on the inside. The moves were a matter of inches rather than sweeping across the width of the track, which is more what the rules are aimed at preventing.
Verstappen's driving was questionable, but Ricciardo was too committed and I think too ambitious, the absolute definition of a do-or-die. And this time he got it slightly wrong.
In Ricciardo's mitigation, it is easy to see that his team-mate's overt aggression throughout the race might have wound him up a bit too much and he got suckered into the move.
All in all, I think the stewards were right to call it a racing incident. Ultimately, both were to blame. It was ambitious from Ricciardo, defending in a grey area on the limit from Verstappen. But when these two were fighting like that for 40 laps, I don't think many were surprised by the outcome in the end.
Where do Red Bull go from here?
It begs the question what Red Bull will do now? Will they impose team orders or will they continue to let their drivers fight.
Red Bull has become a popular team in this generation, especially with the arrival of Verstappen. They have two hugely talented drivers, maybe both future world champions, fighting it out tooth and nail, in a car that is still a fraction behind the top two teams.
They often need a cavalier attitude to win races, and they have it at the heart of their racing. China was a great example - it was a bold call to pit on to new tyres at the end which won them the race. No other front-runners did it.
Red Bull instil a sense of fun. Their attitude is feisty, give anything a go. It comes from the top down in that team and we love it.
Probably every other team on the grid would have imposed team orders before the contact between their drivers in Baku, such was the intensity and duration of their battle.
It is easy to admire Red Bull for not doing that. They put a lot of trust and faith in their drivers to fight it out cleanly between them. But this time it came back to bite, and the trust might not be there anymore.
Team principal Christian Horner was as angry as I've seen him after a race and the drivers have already been ordered back to the factory to apologise to the 800-strong workforce in Milton Keynes.
It was a humbling end to a brilliant scrap, but these two are young and will bounce back. They will surely be duking it out for titles in the future and this Baku battle may well be talked about years down the line as the moment the epic Verstappen-Ricciardo contest came to the boil.