Monaco GP: Lewis Hamilton & Fernando Alonso critical of 'most boring race'

By Andrew Benson
Chief F1 writer in Monaco
Last updated on .From the section Formula 1857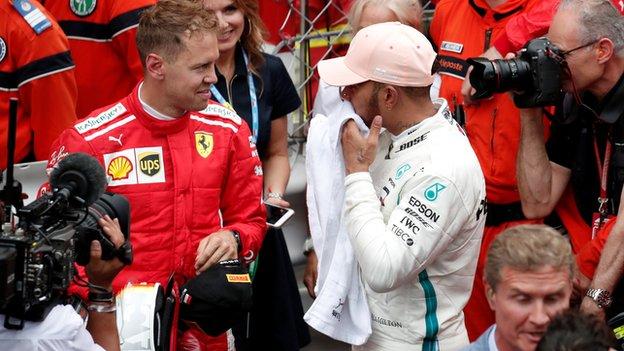 Lewis Hamilton and Fernando Alonso criticised the Monaco Grand Prix - saying it was "not really racing" and "the most boring race ever".
Drivers were lapping several seconds off the pace as they managed tyres to ensure they were able to do only one pit stop.
Hamilton said: "We were just cruising around from lap six, literally cruising. So it wasn't really racing.
"If that was exciting for you to watch, no problem."
Alonso, giving his reaction to the race, said: "Extremely boring. This is probably the most boring race ever."
Monaco can often be an uneventful race as a result of the tight nature of the track in the cramped Mediterranean principality, which makes overtaking harder than at any other grand prix.
But the problem was exacerbated this year because drivers were driving slowly to ensure the fragile 'hyper-soft' and 'ultra-soft' tyres, the two softest in Pirelli's range, made the required stint lengths.
Teams do not want to do more than one pit stop because it means dropping behind other, slower cars, which they can then not overtake no matter how much faster they are.
Hamilton, who said the race was "the longest 78 laps ever", added in his BBC Sport interview: "It was a super-unexciting race for everyone."
A fan who was listening in shouted: "Most boring race ever."
Hamilton responded: "Thank God you said it. I thought I was the only one. Wow, it was intensely boring. Oh my God, yes.
"We are driving at high speed, there is not a lot of action, you're just trying to bring it home, for 56 laps. Oh my God, it was long.
"Forty laps to go, I was like, Oh God, please. When it finished, I was like, 'thank goodness'."
Race winner Daniel Ricciardo said that because of the tight nature of the circuit he was able to dictate a slower pace, but added: "I don't think we'll be able to maintain that kind of rhythm on a track like Montreal [the next race].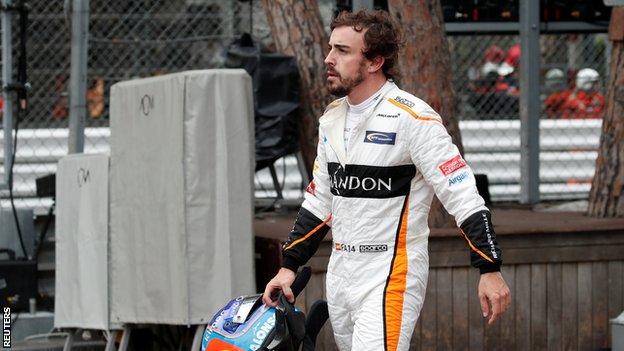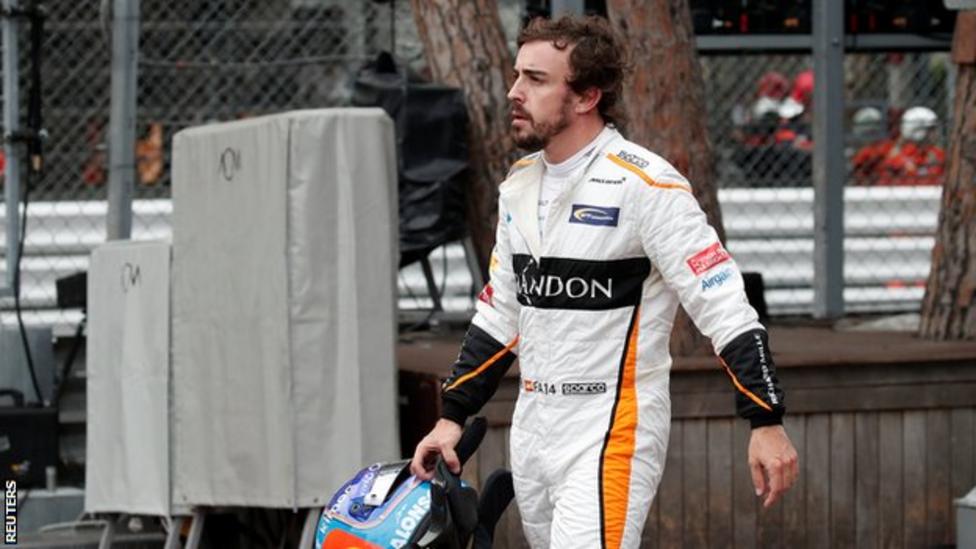 "I'm glad they're bringing hyper-softs again. When we pitted early, I thought it was a two-stop but we were able to manage it. On a track like Montreal, this would be a two-stop."
Pirelli F1 boss Mario Isola said he had not expected most teams to choose the two softest tyres for the race, and had been expecting most to switch from the hyper-soft to the more durable super-soft for their second stint.
Pirelli was tasked before the 2017 season with producing tyres that were more durable and on which drivers could push harder during races. This was the case last year, but the balance has shifted this season with the introduction of a softer range of tyres.
Isola said: "We need to decide what we want. If they want to push, we need to produce more consistent tyres, less sensitive to overheating, so that they can push.
"If we go on the softer side trying to increase the degradation, we increase deg but also a little bit the overheating, and the overheating is something they don't want because then they need to cruise the tyre.
"I think they are usually able to push but if the direction for the future races is to go softer, they will push less."
Ferrari's Sebastian Vettel - who finished second, and is a director of the Grand Prix Drivers' Association, which pushed for the switch to more durable tyres - refused to talk about the issue.