Monaco GP: Jolyon Palmer column - Is it time to make changes?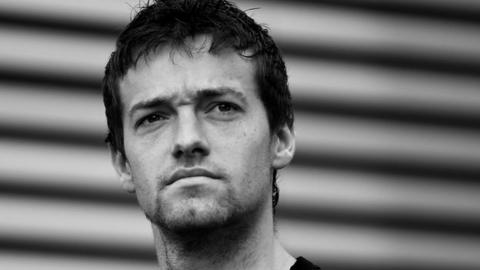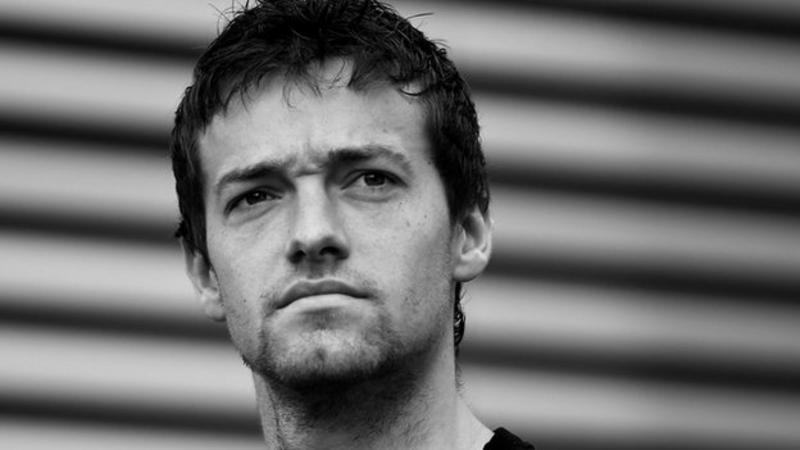 F1 driver Jolyon Palmer, who left Renault at the end of 2017, joins the BBC team this season to offer insight and analysis from the point of view of the competitors.
Saturday in Monaco showed the very best side of Formula 1's most famous race - but the race on Sunday showed it at its absolute worst.
In this column, I am going to look at both sides of this year's Monaco Grand Prix, and ask both what went wrong, and whether something can be done to make the race more like it should be.
First, the good
Daniel Ricciardo's pole position lap was breathtaking. The Australian had his Red Bull right up against the barriers, giving it maximum attack and getting maximum rewards, in the process setting the fastest ever time ever seen in Monte Carlo.
That is exactly what Monaco is all about - drivers pushing themselves and their cars to the limit around a crazy, tight, twisty track that is a world apart from the usual permanent F1 circuits.
On the same day, Ricciardo's team-mate Max Verstappen showed the other side of Monaco, getting the wrong side of the fine margin between success and failure.
Topping final practice with around 10 minutes to go, Verstappen clipped the barrier in the Swimming Pool section and crashed his car so heavily into the barriers that Red Bull could not repair it in time for qualifying, despite their best efforts.
Again, that's the beauty of Monaco as a circuit - pushing the limits but with so little margin for error that even the smallest of mistakes can have big consequences. Max could have been on pole. He surely would have started on the front row. But instead he was forced to start from the back.
Saturday in Monaco showed exactly why F1 in Monaco can be so thrilling.
Now, the bad
At least Verstappen's impressive recovery drive, passing Sauber's Marcus Ericsson, Williams' Lance Stroll and then Carlos Sainz's Renault with an aggressive move around the outside of the Nouvelle Chicane, provided an iota of excitement among the tyre-saving madness of the race.
But at the front, this was never a race at all, it was merely a procession of great drivers in fast cars, driving at a steady pace in a line around an amazing track.
Everything was decided by the first corner. All positions were maintained after that, and by the time the front-runners had completed the pit-stop phase around lap 20, the race might as well have been called there and then.
What went wrong?
The reason this happened is a mix of two things.
Firstly, Pirelli took to Monaco tyres with high degradation, on a track which is famous for low degradation and drivers being able to push flat out for 78 laps.
Secondly, the nature of the track itself. We all know Monaco is difficult to overtake on, but since the rule changes of 2017 - which mean the cars are both wider and have greater downforce, making it harder to follow - it has become almost impossible without a huge pace advantage.
On a normal circuit, with the tyre degradation being as high as it was, this would have been an obvious two-stop race, because the cars on a one-stop strategy would be so slow they would just be overtaken and tumble down the order.
The problem with Monaco was that nobody could afford to take that second stop for new tyres because they would then drop down the order. With overtaking being so difficult, they would probably never recover the places they lost.
The only way the race could have gone wrong for any of the front-runners was if they had so much tyre degradation that they had such a deficit in pace that they could be passed.
So everyone drove around at a comfortable pace to look after the tyres, scared that if they pushed too hard they could face problems later on.
The result was tedium.
Processional races are nothing new in Monaco. But at least usually spectators know that the drivers are being physically and mentally challenged for 78 laps. That is something worth watching, and it means mistakes are sometimes made. And mistakes mean safety cars and potential changes of position.
This year, it was nothing like that. The drivers were lapping seconds off the pace they could have done if they were pushing hard. That meant everyone was driving so far within their comfort zone that mistakes weren't likely.
It didn't look or seem impressive and many of the drivers didn't enjoy it at all.
Ricciardo was told after the pit stops and before his car developed its engine problem on lap 28 that "Kimi (Raikkonen) is the only driver pushing". Hamilton afterwards described the race as "intensely boring" and admitted drivers were "literally cruising around from lap six".
We don't even know who was quickest in the race, or really have any performance barometers at all.
Was the quickest driver Force India's Esteban Ocon, who reeled in a 45-second gap to the leaders to finish on the tail of Mercedes' Valtteri Bottas?
Was it Toro Rosso's Pierre Gasly, who found even more to finish behind Ocon? At one stage, Gasly was 20 seconds behind Bottas and hadn't even made his pit stop.
Or was it Stroll even, who at one point after pitting was setting a pace a full five seconds quicker than the front runners were going, in the slowest car in the field?
It all sums up the bizarre race that unfolded, and shows how much the leaders were cruising. And not just because they were being held up by Ricciardo's ailing car either, as Hamilton had plenty of clear space ahead of him at the time.
Ricciardo drove a very controlled race and had to deal with a failed MGU-K, part of the hybrid system, which cost him 25% power, meaning he wasn't using seventh or eighth gear (although nobody gets up to eighth in Monaco anyway).
The pressure on Ricciardo would have been enormous when he realised he was missing the power of the battery and he must have thought the race was getting away from him. On a normal circuit he would surely have had to retire the car because it would be utterly pointless driving around with such a deficit. He certainly would have been overtaken.
Credit to Ricciardo, he kept his cool unbelievably well, especially when Vettel tried to pressure him as soon as the Red Bull team radio publicised his problem. The longer Ricciardo survived, the more the belief would have returned to him that he could do it.
Sure enough, in the end, the farcical race meant Ricciardo never faced any pressure again, and could drive to a comfortable win even with a hobbled car. He's definitely a popular winner, and deserves this one despite the circumstances of the race, especially after missing out in 2016.
Is it time for change?
It's worth remembering that this season has been very good on the whole.
Six races in, and three different teams have won races and taken pole positions. On the face of it, it's the most competitive season in the hybrid era, and the racing has been really exciting, especially in the craziness of Baku, closing stages of China and the last-lap showdown of Bahrain.
I'm still excited for the season ahead, and for Montreal in two weeks' time, which can be a thriller in itself. As for Monaco, there will surely now be more question marks about its future.
With the current cars, this track just doesn't work and I feel this years' race might just be the catalyst for material change.
If Ricciardo can win this race with such a problem, what does it say about next year's pole sitter? Get into Turn One and then just cruise around for 78 laps because nobody can pass anyway? I'm sure most people would agree that is not what F1 should be about.
The issue was exaggerated because of the tyres, sure, but even when drivers were pushing towards the end of the race Vettel couldn't get near Ricciardo.
More durable tyres might make the race more interesting because it allows the drivers to push harder, but why would they if the car behind can't overtake anyway? It only increases their chances of putting it in the barriers, as Verstappen did on Saturday.
Added to this, the increased reliability of the cars means races are more predictable than ever. In the thrilling 1982 and 1996 races at Monaco, only four cars finished, which meant viewers were stuck to their seats because nobody knew who would win.
Ricciardo's drama delivered some form of similar excitement for a few laps until it seemed under control, but with modern reliability being so good it is rare that cars retire. So if one car is cruising out front he can be expected to win. Indeed, Fernando Alonso's gearbox failure caused the only retirement in Sunday's race.
I am a firm believer in tradition in Formula 1 and, as I wrote last week, I absolutely love the Monaco Grand Prix, and believe it has its place as the jewel in the crown on the calendar. But F1 must work hard to make sure a race like this doesn't happen again.
Maybe with US giant Liberty Media now at the helm it's time to look at a way to make Monaco more interesting as a spectacle again.
They could change the format of the race, or add in some unique element for this one event - perhaps allowing drivers to use the DRS overtaking aid everywhere, or a second mandatory pit stop, or even changing the track layout, as long as they don't rob Monaco of its special challenge and best corners.
I'm sure they are looking at all the options after Sunday's race, but something must surely be done so we aren't all falling asleep in our armchairs on the afternoon of what should be the sport's greatest spectacle.