F1 gossip: Hamilton, Bottas, Raikkonen, Ricciardo, Leclerc, Alonso
Last updated on .From the section Formula 1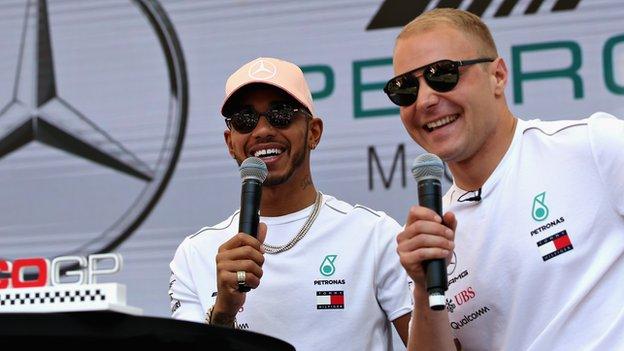 Sunday, 3 June
Valtteri Bottas says he wants team-mate Lewis Hamilton to stay at Mercedes, with the four-time champion's contract set to expire at the end of the season (Express)
Ferrari driver Kimi Raikkonen has dismissed rumours he is planning to swap Formula 1 for the World Rally Championships with Toyota next season. (TheCheckeredFlag)
Red Bull's Daniel Ricciardo believes he needs one more win before the summer break to cement his status as a championship contender this season. (Autosport)
Toro Rosso driver Pierre Gasly took the ceremonial kick-off in the France football team's recent friendly match against Italy - after the ball was delivered in a remote control car.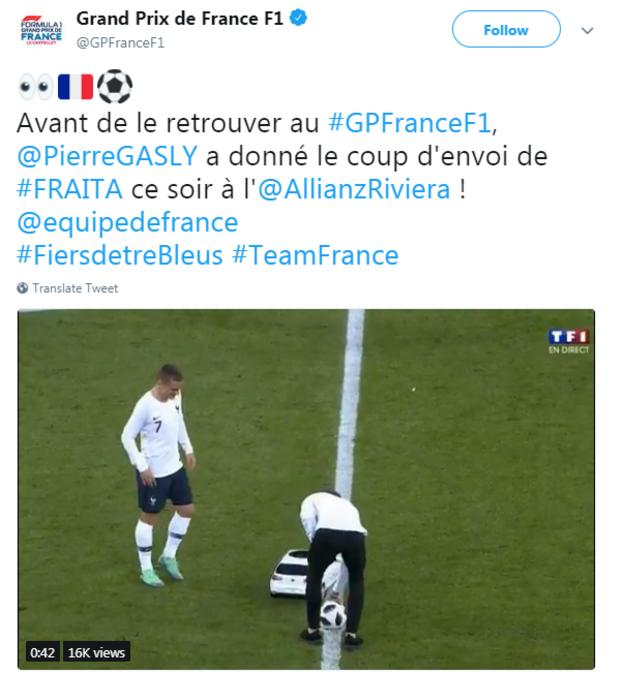 McLaren boss Zak Brown says it is too early to start contract negotiations with Fernando Alonso, and will wait until the summer break before holding talks. (PlanetF1)
Sauber's 20-year-old driver Charles Leclerc, who has been praised by Lewis Hamilton and Sebastian Vettel, intends to ignore compliments about his racing, saying he still has a lot to learn. (Motorsport)
Saturday, 2 June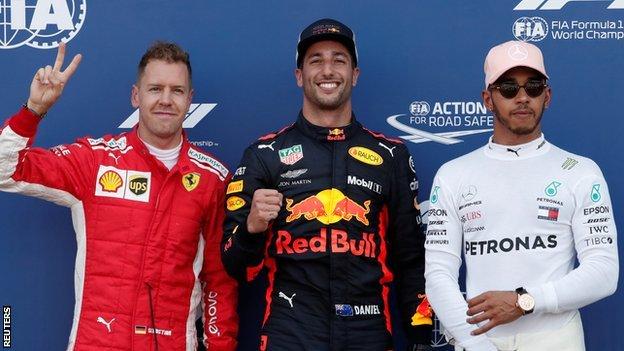 Red Bull driver Daniel Ricciardo says he is looking to start "chasing down" championship leaders Lewis Hamilton and Sebastian Vettel at the Canadian Grand Prix next week after his win in Monaco.(Express)
Former world champion Nico Rosberg wants Formula 1's overhaul in 2021 to bring back ground-effect aerodynamics to promote overtaking and make the sport more exciting. (Motorsport.com)
Haas driver Romain Grosjean says he is finally happy with the brakes in his car having once called them "dangerous" after a series of high-profile problems last season.(PlanetF1)
Force India driver Sergio Perez has celebrated his marriage to girlfriend Carola Martinez in Mexico this weekend.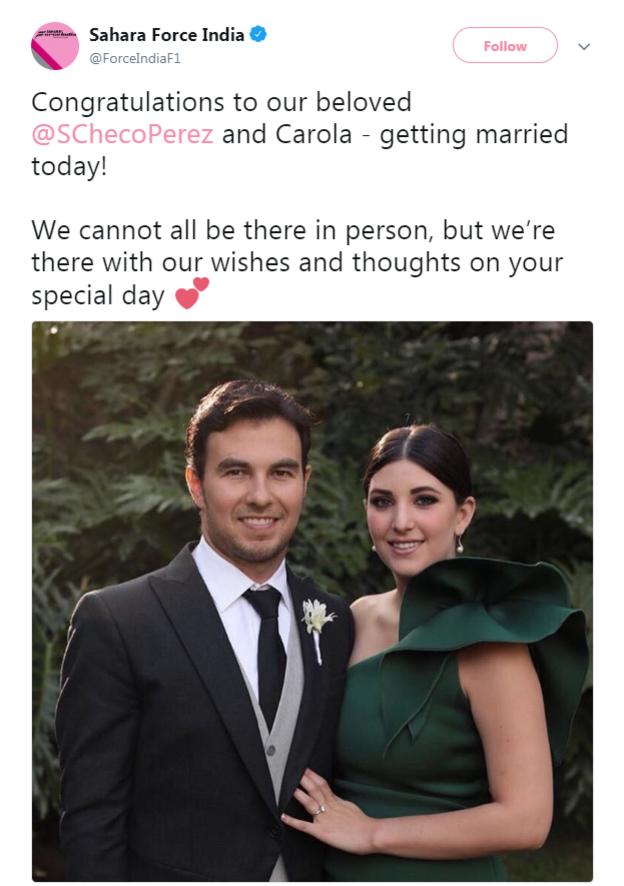 Mercedes driver Valtteri Bottas says he has "mixed feelings" about calls to change to track at the Monaco Grand Prix, which has come under criticism from Lewis Hamilton and Fernando Alonso.(Autoweek)
McLaren chief executive Zak Brown has confirmed he is meeting with potential IndyCar partner teams as the manufacturer looks to expand into the American racing series (Racer.com)
Friday, 1 June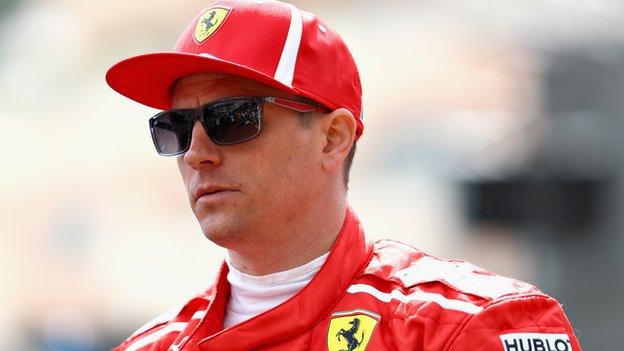 A complaint has been made to police in Canada on behalf of Ferrari driver Kimi Raikkonen alleging he is the victim of extortion by a woman in Montreal. (Autosport)
Former world champion Jacques Villeneuve claims Daniel Ricciardo is a better driver than his team-mate Max Verstappen. "Max is not as good as Daniel. Full stop," the 1997 champ told (Sky Italia, via Wheels24.com)
Sauber driver Marcus Ericsson wants more ambition from his team after their promising start to the season has improved his own mental approach. (F1i.com)
Lewis Hamilton has been taking a trip down memory lane on Twitter, posting an image of himself meeting the Queen 10 years ago.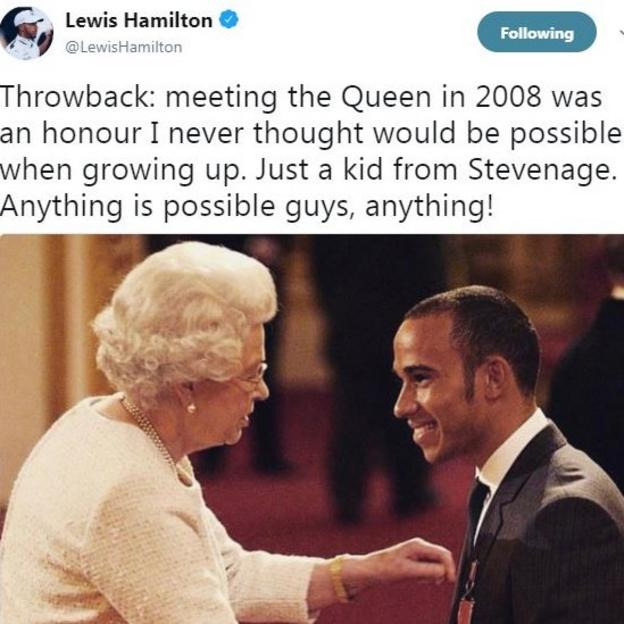 Toro Rosso's Brendon Hartley has been forced to deny rumours his place on the grid is in danger, after team boss Dr Helmut Marko said the situation was "not pleasing." (PlanetF1.com)
Williams have appointed a new aerodynamics chief after Dirk De Beer stepped down following a dreadful start to the season, as Williams find themselves bottom of the constructors' championship. (Sky Sports F1)
Thursday, 31 May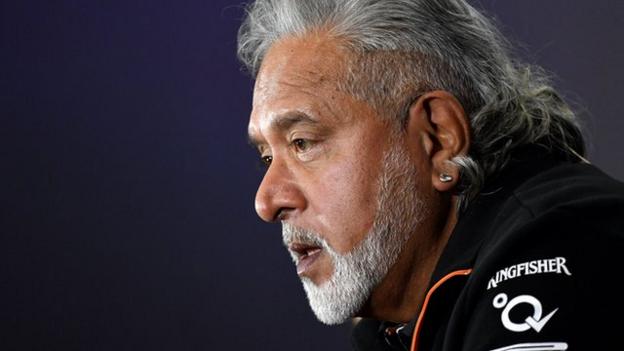 Force India director Vijay Mallya has reportedly stepped down as he fights extradition from Britain to India on fraud and money laundering charges. (Pitpass via Companies house)
Lewis Hamilton has called this season's Formula 1 championship "a three-way battle" but still believes Sebastian Vettel and Ferrari are his biggest threat. (Racefans)
Red Bull are prioritising a new engine deal before starting negotiations for a new contract with driver Daniel Ricciardo. (Formula1.com)
The FIA say they will continue to monitor Ferrari at the Canadian Grand Prix despite clearing the constructor over use of their energy recovery system (ERS). (F1i.com)
Robert Kubica has been touted as a possible replacement for struggling Toro Rosso driver Brendon Hartley, with Red Bull motorsport boss Helmut Marko calling the situation with the New Zealander "not pleasing". (F1Today)
Wednesday, 30 May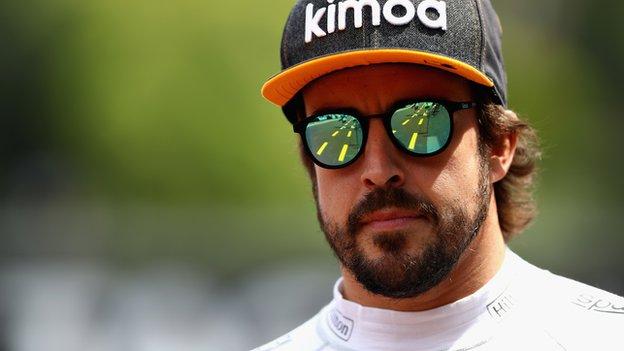 Fernando Alonso could make the switch to IndyCar next year amid rumours McLaren are considering entering the series in North America. (The Times - subscription required)
F1 technical boss Ross Brawn has leapt to the defence of the Monaco Grand Prix after criticism of the event from Lewis Hamilton and Fernando Alonso. (F1i.com)
Red Bull driver Daniel Ricciardo has not ruled out a push for the F1 title after victory in Monaco on Sunday moved him to third in the drivers' standings. (Formula1.com)
However the team's motorsport boss Helmut Marko has warned the Australian driver against deals with Ferrari or Mercedes next season, insisting he is better off with Red Bull. (SportsMole via Auto Bild)
Kevin Magnussen is willing to leave Haas at the end of the season if the opportunity to join a 'leading team' arises. (PlanetF1.com)
Red Bull's Max Verstappen says he does not need to listen to his critics, insisting he knows what needs to be done to stop the series of crashes that have plagued his season. (Express via Ziggo Sport)
Tuesday, 29 May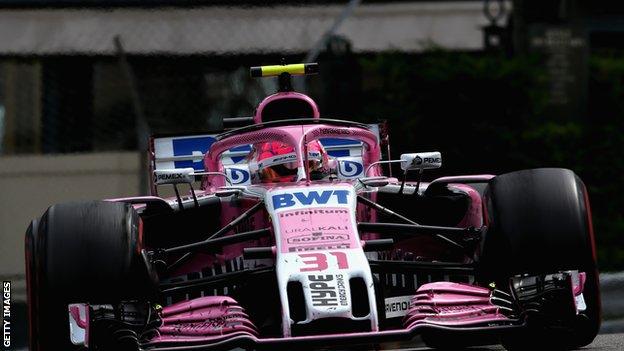 Force India reveals how Esteban Ocon had to overcome brake-by-wire failure in the closing stages of the Monaco Grand Prix, as he held off Pierre Gasly, Nico Hulkenberg and Max Verstappen to secure sixth place. (Autosport)
Valtteri Bottas says Mercedes needs to better understand how to work the hypersoft tyres in races after failing to get on top of it at Monaco. (Motorsport.com)
Mercedes' Lewis Hamilton calls for a new Monaco Grand Prix weekend format after the race served up another event low on excitement. (ESPN)
Team boss Toto Wolff says the FIA threw Mercedes staff under a bus in Ferrari scrutiny over ERS usage, calling it "disturbing". (Crash.net)
Renault F1 boss Cyril Abiteboul has defended the strategy that left Carlos Sainz Jr feeling "very bitter" after the Monaco Grand Prix. (Autosport)
Former world champion Nico Rosberg says he is losing faith in Red Bull driver Max Verstappen, who crashed in the final practice session at Monaco - his fifth incident of 2018. (Planet F1)
Monday, 28 May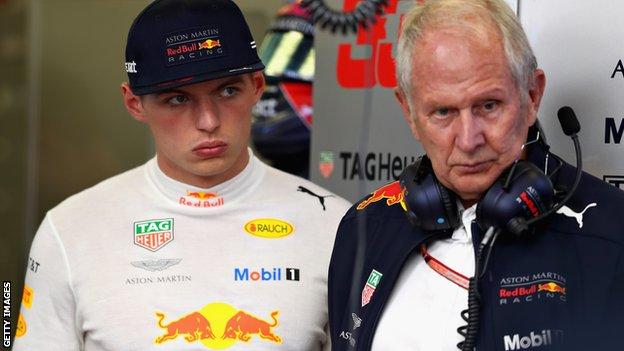 Max Verstappen, who has been accused of being "impatient" by Red Bull motorsport chief Helmut Marko, said he "didn't want to go too risky and have a crash" after starting 20th at the Monaco Grand Prix and finishing ninth. (ESPN)
McLaren's Stoffel Vandoorne believes the team sacrificed his chances at the Monaco race in favour of team-mate Fernando Alonso. (Autosport)
Mercedes boss Toto Wolff says Vandoorne "has the intelligence and the talent to progress and become a very great driver" and hopes he gets the time to do so. (F1i.com)
Renault driver Carlos Sainz says his race in Monaco "was a bit of a disaster from the start" as "the decision to switch to the ultrasofts on lap 15 was not the most appropriate". (Movistar via Planet F1)