Lewis Hamilton says society is 'in stone age' on equal pay and racial equality

By Andrew Benson
Chief F1 writer in Montreal, Canada
Last updated on .From the section Formula 1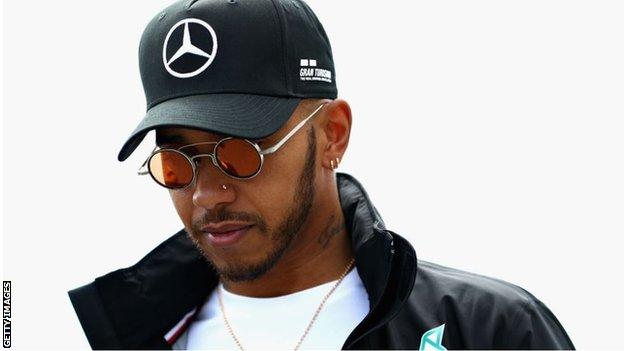 Lewis Hamilton says society is "still in the stone age" when it comes to issues such as women's pay rights and racial equality in sport.
Hamilton was responding to the Forbes list of best-paid sportspeople, which had no women in the top 100.
The Mercedes driver said: "It shows you how behind we are in the world. There is no reason why a woman should not be able to earn what men earn."
Four-time world champion Hamilton, 33, is 12th in the latest Forbes list.
Hamilton used the example of tennis player Serena Williams' struggle for representative pay and equal treatment.
Williams, 36, had been 51st on the 2017 Forbes list but, having not played much in the past 12 months because of pregnancy and the birth of her first child, did not earn enough to make the rankings in 2018.
Hamilton said: "Serena is in the top three of the greatest athletes of all time, above a lot of, if not all, the people on that list, so it is a big question.
"Women rule the world. I don't understand. It just shows you we are still in the stone age. That needs to change. When will it change? I don't know."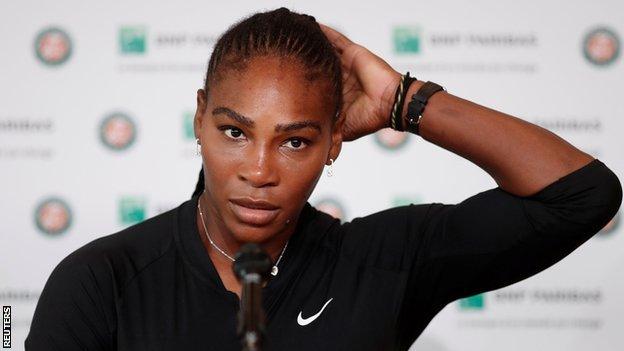 Hamilton, who is of Afro-Caribbean descent, also made a reference to the struggles of black athletes to earn the same amount through endorsements as their white rivals.
"Serena has already spoken of how difficult it is," he said. "She has been up against Maria Sharapova and she had more results than Maria but Maria - and not just her but particularly white players she was playing against - were earning more money than her. Yet her results were higher.
"That is still the fight we have in society today. It is going to take some time to change it."