Formula 1 2019 season to start earlier as Australian GP brought forward

By Andrew Benson
Chief F1 writer
Last updated on .From the section Formula 146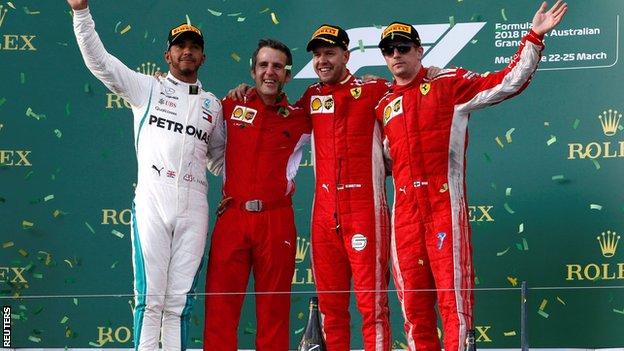 The Formula 1 season will start a week earlier next year after Australian Grand Prix organisers announced a 15-17 March date.
F1 has started on the final weekend in March for the past few seasons, to benefit from time-zone changes and increased European audiences.
The earlier date will help with fixture congestion in the mid-summer months.
Sunday's British Grand Prix is the third race in three weeks, with five held in six weeks in June and July.
The Australian Grand Prix Corporation, which announced the new date, said it was subject to official ratification by F1's governing body, the FIA, but there is no reason to believe it will change. This year's race took place on 25 March.
Further details of next year's calendar have not been released, but it is expected to feature 21 races, like this year, with a new event in Miami, Florida, replacing the German Grand Prix.
Germany's contract runs out this season and no new deal has yet been agreed with the Hockenheim track.
The Miami race has not been confirmed but officials in the US city voted in May to begin formal negotiations with F1, which plans to hold the race in October.
The Japanese Grand Prix's contract also expires this year but the Suzuka track is owned by Honda, which is entering a partnership with Red Bull Racing next season and will be keen for the race to continue.