Ulster Council aim to resolve impasse in McKenna Cup
Last updated on .From the section Gaelic Games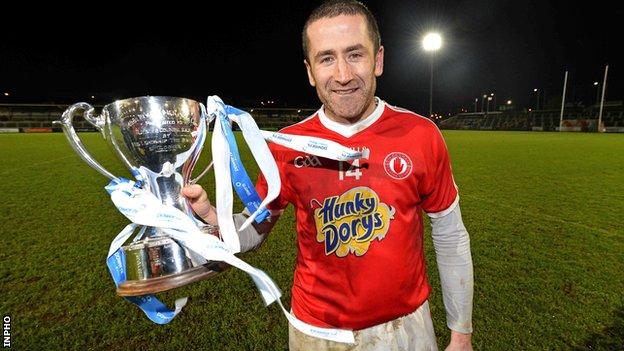 The Ulster Council wants to resolve the impasse which led to Queen's University withdrawing from the 2013 McKenna Cup.
GAA Presidential candidate and former Ulster Council President Aogan Farrell is to head up a review committee aimed at reinstating the college in 2014.
Queen's pulled out of the competition over growing concern at the power of county teams who wanted first call on players for the pre-season competition.
Farrell's committee is expected to give its recommendations in mid-November.
"We decided back a few months ago that we would set up a committee that would look at the McKenna Cup in its entirety," said Ulster Council spokesman John Connolly.
"(It) would include a look at the third-level colleges, because of the issues surrounding players not being allowed to play for their county or their college.
"When the McKenna Cup went well for us at the start, bringing in the colleges, it was a marvellous competition.
"We want to bring it back up to that mark but over the last few years it had become messy."
Current holders Tyrone will be looking to retain the title when the competition takes place in January 2014.