Martin Clarke hungry for Down comeback
Last updated on .From the section Gaelic Games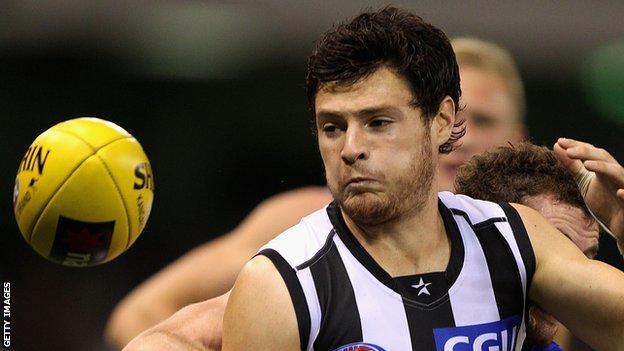 Former Aussie Rules star Martin Clarke says he would love to make his Down comeback in this year's Championship.
However, the 27-year-old admitted time was not on his side as he strives to achieve full fitness.
Clarke returned to Ulster last October after playing for Collingwood in the Australian Football League.
The Kilkeel man has had to cope with Addison's disease, a condition which can lead to flu-like symptoms but be effectively controlled by treatment.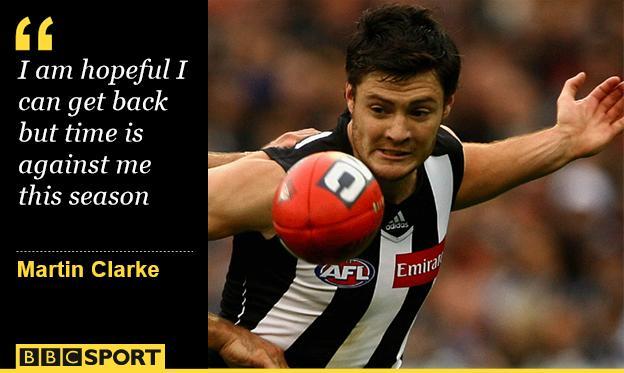 Clarke said he was managing his illness and last month returned to action with his club side An Riocht.
"I am not fit enough yet to play for Down but I have come a long way since January," said Clarke, who had six seasons in Aussie Rules.
"Things are settling down after the move from Australia and I am hopeful that I can get back.
"Things may be against me for this season, but you never know."
Clarke was part of James McCartan's Down team which narrowly lost the 2010 All-Ireland final to Cork and he was awarded an All Star later that year.
Down do not enter the Ulster Championship fray until 7 June when they are away to Derry.