Donegal opt for Enniskillen camp rather than foreign climes
Last updated on .From the section Gaelic Games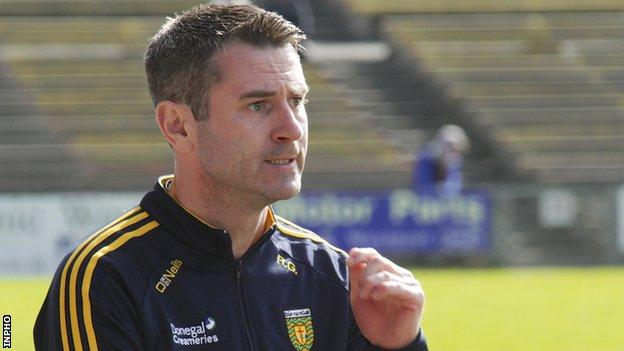 Donegal head to the Lough Erne Resort on Thursday to ramp up their preparations ahead of their Ulster SFC clash with Tyrone.
Rory Gallagher's squad will have a three-day training camp in Fermanagh with Tyrone understood to be spending this weekend at Carton House.
While Monaghan and Kerry spent time in Portugal recently, Gallagher insists he is happy to stay closer to home.
"We're going to Costa del Enniskillen," joked the Donegal boss.
Speaking at Thursday's official Ulster Championship launch in Donegal Town, Gallagher added:"We are out in the championship really early so we didn't want to head away too far.
"It cuts down on the travel and we're very happy with the Lough Erne. We will be well looked after."
Donegal spent five days at the Fermanagh hotel prior to last year's All-Ireland Final defeat by Kerry.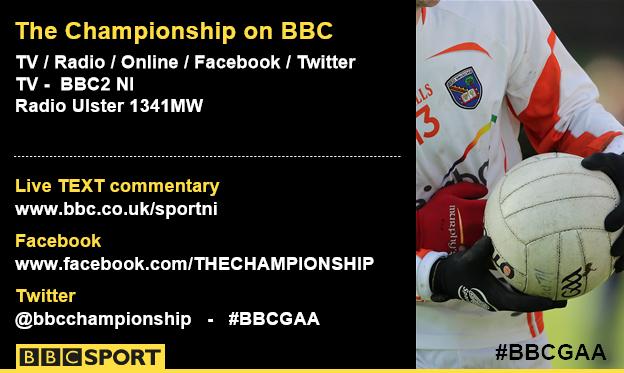 Mickey Harte's assistant manager Gavin Devlin says the Tyrone boss has not missed one minute of training since returning from his recent illness.
"He is taking the full training sessions," added Devlin.
"He is as big an influence around the place as ever.
"It is unfortunate he couldn't be here (at the launch). He had an engagement in Dublin that was booked a long time ago, otherwise he would have been here."
Harte missed Tyrone's final league game against Kerry in Omagh last month after undergoing surgery but Devlin says his enthusiasm levels are as high as ever heading into his 13th Ulster championship campaign as senior manager.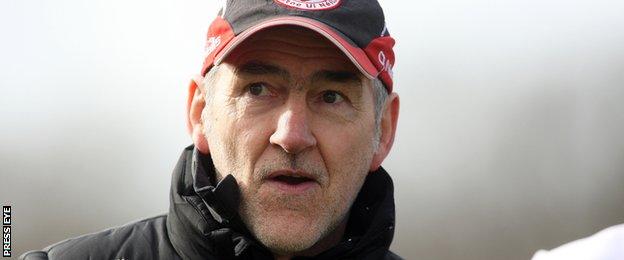 Devlin said: "Mickey has been more hands on this year in training than in other years.
"This is my third year with him and there has been so much transition that he has had to oversee in the last couple of years.
"The team is unrecognisable to the team from even a few years ago and there's no-one could have taken Tyrone through that process only him."
Devlin is confident Tyrone skipper Sean Cavanagh will be fit to start in Ballybofey on Sunday week after a minor knee operation, as the Red Hands try to reverse a recent run of bad results against Donegal.
"Sean has been back in full training this last two weeks.
"If the match against Donegal was tonight, Sean Cavanagh would be playing."