Niall Morgan doubtful for Tyrone's Ulster tie with Donegal
Last updated on .From the section Gaelic Games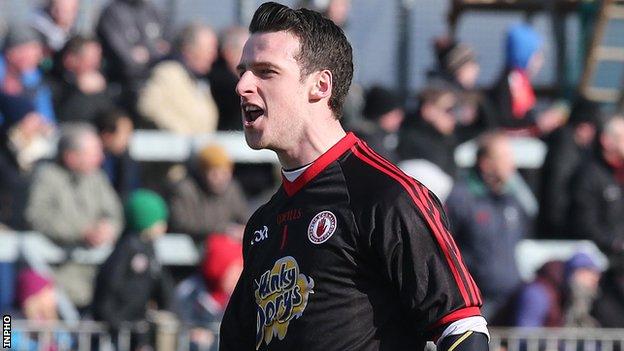 Tyrone selector Gavin Devlin has expressed doubt over whether goalkeeper Niall Morgan will be fit for Sunday's Ulster championship tie with Donegal.
Morgan picked up a groin injury during a league match between the teams seven weeks ago and has not played since.
Assistant manager Devlin confirmed Morgan is struggling to kick the ball.
"He can do every part of training except kick the ball out. If he is not able to kick the ball out, he will not be in goals," stated Devlin.
Morgan has endured some difficult moments against Donegal, particularly in Ballybofey, which is the venue for Sunday's preliminary round Ulster Senior Football Championship tie.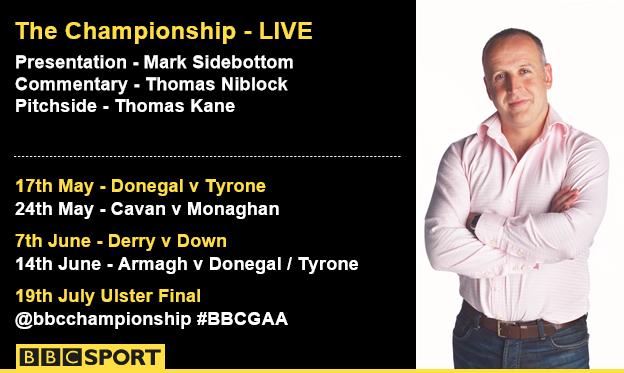 He had an impressive first season in Tyrone colours in 2013, picking up the man-of-the-match award in the league final defeat to Dublin.
However he was on the receiving end of intimidatory tactics by Donegal in the Ulster SFC opener and had a poor game as Tyrone slipped to defeat to their north-west rivals for the third year in a row.
He sustained a groin injury when the teams met in the league in March and had to be replaced early on by Under-21 goalkeeper Sean Fox, and subsequently missed their final league agme against Kery.
"He will be hit and miss because has a problem with his groin when he is kicking the ball," explained Devlin.
"And for a goalkeeper, that is the number one task and that's what he is good at."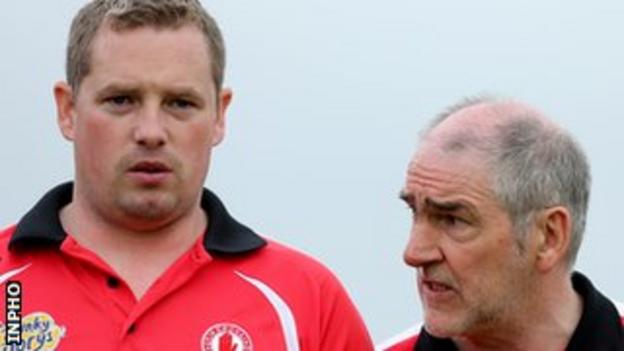 Devlin thinks predictions that Tyrone are in free-fall after last year's poor championship campaign and relegation from Division One this spring are "greatly exaggerated".
"We have a lot of work to do to get ready for Donegal but in terms of where we're going, it's greatly exaggerated where we are at.
"We drew with the All-Ireland champions (Kerry), did well against Dublin, beat Mayo in Mayo.
"Cork was a game we could have and should have won. But we got relegated.
"People are painting this picture about how bad we are going. We'll see on 17 May how bad we are really going."