Ulster Under-21 Football semi-finals off because of waterlogged pitches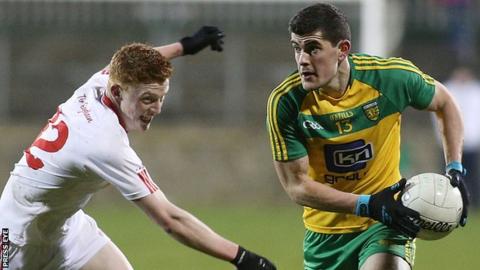 Both Wednesday's Ulster U21 Football semi-finals were called off shortly before the scheduled throw-ins due to waterlogged pitches.
Armagh's game against Derry at Healy Park was postponed 23 minutes before the scheduled start while Cavan were set to face Donegal at Brewster Park.
The matches have been rescheduled for next Wednesday with Cavan and Donegal returning to Enniskillen.
Derry host Armagh at Celtic Park after winning a coin toss for the venue.
The Ulster final was scheduled to be played next Wednesday but has now been put back until 12 April.
The Ulster champions are down to face the Leinster winners in the All-Ireland semi-finals on 15 April.