Ulster Under-21 football final will be played next Monday evening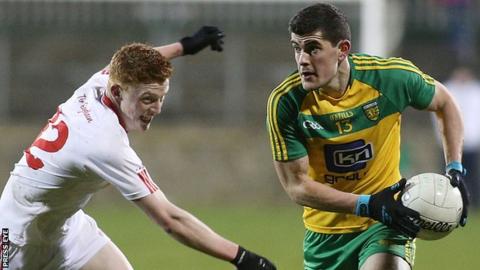 The Ulster Under-21 Football final will be played next Monday in order to give the winners a five-day gap to the All-Ireland semi-final.
Last Wednesday's postponement of both Ulster semi-finals left the provincial body with a fixtures headache.
However, with no Ulster counties involved in this weekend's Football League finals, this gave an opening to move the under-21 final forward.
Both Ulster Under-21 semi-finals will take place on Wednesday evening.
Derry host Armagh at Celtic Park with Cavan facing Tyrone's conquerors Donegal at Brewster Park, with both games starting at 20:00 BST.
The Ulster champions will play the Leinster winners in the All-Ireland semi-finals on 15 April.