Seamus McEnaney among five contenders to be next Donegal manager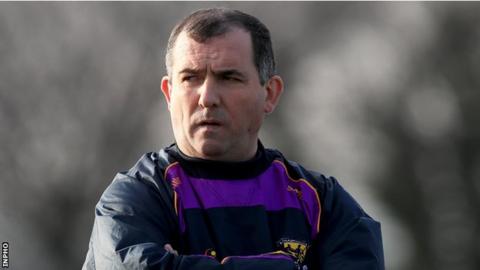 Seamus McEnaney is understood to be among five names in the frame for the vacant Donegal managerial position.
The ex-Monaghan and Meath manager is joined by Tyrone native Cathal Corey, Glenswilly boss Gary McDaid, minor boss Sean Paul Barrett and Declan Bonner.
Bonner is regarded as the favourite to replace Rory Gallagher, who stepped down from the position last month, with interviews set to take place next week.
McEnaney brought an end to his one-year term in charge of Wexford last week.
After leaving the Monaghan job in 2011, McEnaney took charge of Meath in 2011 but that came to an end after two years.
It was revealed last week that Bonner had allowed his name to be put forward to succeed Gallagher.
The Na Rossa clubman previously managed Donegal from 1997 to 2000, when his reign included a 1998 Ulster Final defeat by Derry.
The 1992 All-Ireland winner took a few weeks to weigh up his options but has now decided to go for the job.
"A number of clubs have put my name forward and I will be allowing it to stay in the ring," Bonner told the Donegal News.
"It's a position that I didn't expect to come up so soon. I had to talk to a lot of people including my family and my work to see if it was even feasible to allow my name to go forward.
"I've had a lot of meetings over the last few weeks to see the lie of the land and I'm happy to move forward on it now."
Bonner has impressed as manager of the underage squads in the county, guiding Donegal minors to the 2014 All-Ireland final, where they lost narrowly to Kerry, while his under-21 team won this year's Ulster title.