Roisin Jordan voted out as Tyrone chairperson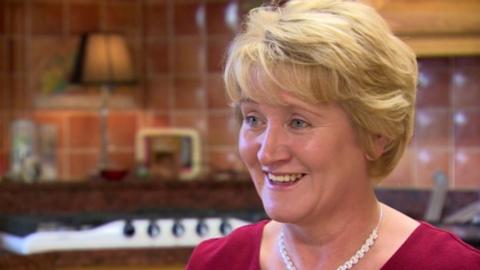 The GAA's first female county chairperson has been voted out of the position in Tyrone.
Roisin Jordan, who was elected chairperson in 2014, was eliminated in the first round of voting and she will be be replaced by Michael Kerr.
Speaking before the vote , the Eglish woman said she was considering legal action over "sinister attempts to undermine my position".
Carrickmore clubman Kerr beat Damien Harvey in the final round of voting.
"Tyrone GAA must be united in going forward as one entity to advance the Tyrone cause," Jordan added in her pre-vote speech.
"Whatever about my tenure as chairperson, I am satisfied that I act honestly to the best of my ability and the interests of Tyrone GAA.
"I am prepared to stand or fall upon decisions which are taken within the committee room."
Jordan served as vice-chair before before elected unopposed at the convention three years ago.