Ulster GAA: Plans to restructure championship from 2020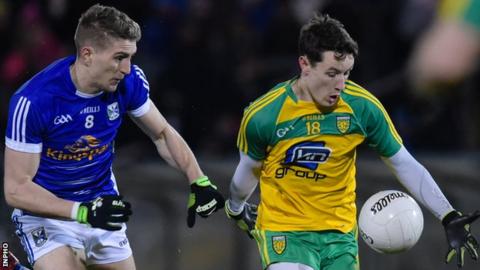 The Ulster competitions control committee is to change the format of the championship draw from 2020.
As part of the restructure, the sides that contest the preliminary round game will be exempt from taking part in the tie for the following two years.
Ulster GAA operates an open draw, which means the first two teams out of the bowl must contest a preliminary round match before the quarter-final phase.
Donegal host Cavan in the first round of this year's Ulster championship.
Ulster GAA says that a 'close study' showed the straight draw format favoured some counties over others.
Cavan, for example, have contested the preliminary round on seven occasions over the past 18 years but Derry have featured just twice.
"It will come as no surprise that counties prefer not to be playing in the preliminary round and while some counties will, in all probability, continue to be 'favoured' by the draw more than others, this change will hopefully add some measure of equilibrium to the statistics," said Ulster GAA Provincial Secretary Brian McAvoy.
"While there is no ideal figure, a two-year exemption strikes the correct balance as a one-year exemption was unlikely to bring about much meaningful change, while a three-year exemption would result in just three counties being in the preliminary round draw and this would significantly increase the prospect of repeat pairings."
The change will mean that just five counties will be included in the preliminary round draw from the 2022 championship onwards.
Nine counties will be included in the draw for the 2019 championship and the teams that contest next year's first round fixture will be the first to gain an exemption.