Ulster Senior Football Championship ticket prices rise for first time since 2009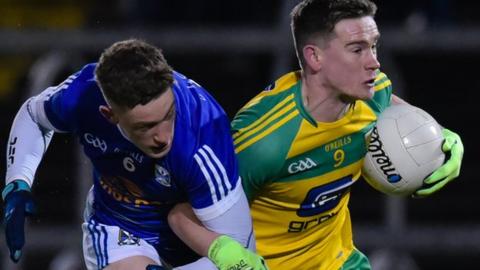 Ticket prices for this year's Ulster Senior Football Championship will rise for the first time since 2009.
Pre-match day adult stand tickets prices will rise from 25 Euro to 28 Euro with terraces tickets going up from 15 to 18 Euro.
Ulster Final stand ticket prices will go up from 30 to 35 Euro with terraces tickets up from 18 to 22 Euro.
Concession tickets for senior citizens and students will again be available along with family tickets.
Juvenile tickets will be priced at £5 or 5 Euro for all games.
An Ulster GAA statement said that the ticket increases "effectively brings prices back to 2008 prices".
Because of then economic downturn, the Ulster Council took the decision in 2009 to reduce prices and they have remained frozen since then.
Ulster GAA secretary Brian McAvoy stated in his annual report in January that ticket price increases were likely this year.
"With ticket prices actually lower in 2017 than they were in 2007, an analysis showed that we were out of kilter with the other provinces in terms of our pricing structure," said McAvoy on Friday.
"In relation to terrace tickets we were almost 40% below that being charged elsewhere in the other provinces.
"These price adjustments still present good value for money and the usual concessions will continue to apply in certain sectors.
"The over-riding message to patrons however is to purchase tickets in advance to receive best value."
The Ulster series begins with the preliminary-round contest between Donegal and Cavan at Ballybofey on 13 May.