BBC Sport - Ulster SFC final: The best team won says Rory Gallagher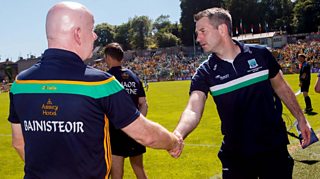 'The best team won' says Gallagher
Fermanagh boss Rory Gallagher says that Donegal deserved to win the Ulster SFC final.
Declan Bonner's side dominated the match at Clones, with Gallagher singling out the influential Ryan McHugh as a player who proved to be a particular thorn in the side of Fermanagh.
Gallagher resigned as Donegal manager last year.