BBC Sport - Players must ignore venue row - Donegal captain Michael Murphy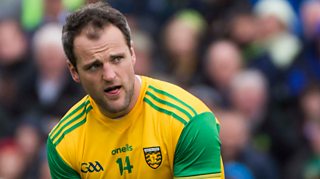 Players must ignore venue row - Murphy
Donegal captain Michael Murphy says the players must focus on preparing to play their opening Super 8 match against Dublin at Croke Park.
The Donegal county board is seeking to meet with the GAA on Thursday in a bid to get the venue for the game on 14 July changed.
"We are due to play in Croke Park in the first game and, as a group of players, we have to prepare as best we can for that," said Murphy.