GAA agrees to trial a number of proposed rule changes in 2019 Football League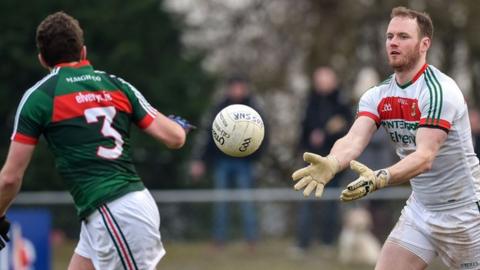 The GAA has agreed to trial a number of rule changes in next year's Football League which will include restricting consecutive hand passes to only three.
Another rule change which will be tried in the pre-season competitions and the Football League will mean that most sideline balls must be kicked forward.
A 10-minute sin-binning will be also imposed for a black card infraction or two yellow card infractions.
Tinkering with the 'mark' will include having 15 seconds to take the kick.
In addition, the pre-season competitions and the Football League will see some changes to the kickout rules although the proposal that all kickouts should have to pass the 45-metre line will not now be in place.
The proposed rule changes, which were put forward by the GAA's standing committee on playing rules, were first announced in early October and have been considered as part of a consultation process over the past seven weeks.
Saturday's Central Council meeting also gave broad support to calls to introduce a new second-tier football championship. Possible formats for the competition will be discussed at the Central Council's January meeting with a view to forwarding a motion to the GAA's Congress in February.
The Central Council meeting also decided that provincial champions will have home venues in their opening Super 8s in future with their second game taking place at Croke Park.
Next year's Ulster Football Champions should be grouped with the Munster winners, Leinster runners-up or round-four winners and the Connacht runner-ups or round-four winners in the Super 8s.
Players will also be eligible to compete in the under-20 football championship once their senior county team has exited the All-Ireland Championship.