Get Inspired: How to get into athletics
From the section Get Inspired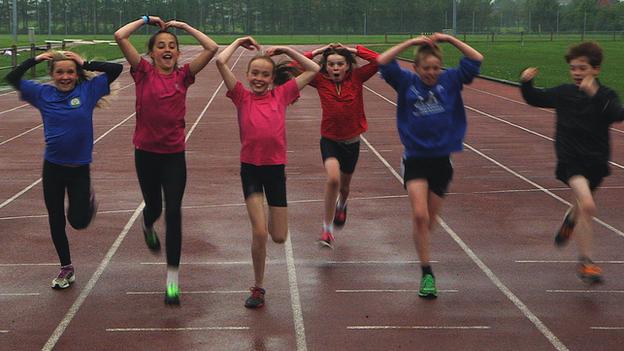 Fast Answers

Why get into athletics?

Athletics offers a wide range of sport and the opportunity to throw, run or jump.

Who is it for?

Everyone. The different disciplines suit different body shapes and sizes.

Is there a cheap option?

As long as there is space for a race, you can practise athletics.

Is there a disability option?

The various impairment categories in athletics make the activities widely accessible.
Starting out young
Sprinting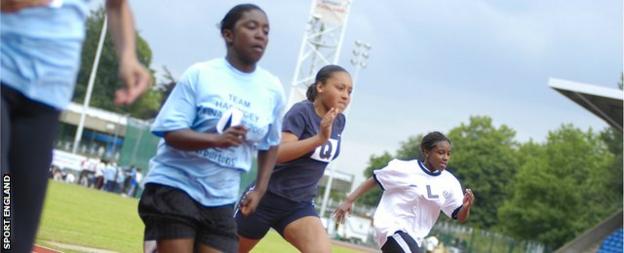 Sprint races include the short, sharp 100m and 200m. Sprint hurdles (100m for women, 110m for men) adds having to clear a number of barriers, to the powerful running. There's also the one-lap 400m race and the 400m hurdles.
Middle-distances
Middle distance running develops stamina and steady pacing - go for a run with some friends and you'll soon see a difference in your fitness levels.
In the 800m runners sustain their pace around two laps of the track. In the 1500m and 3,000m it's more tactical, to ensure you can get round without fading at the end.
Long-distance running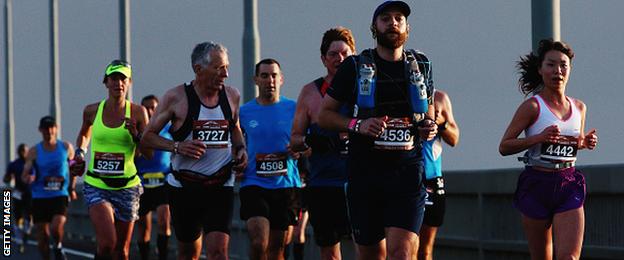 There are lots of opportunities to take part in 10k races, half marathons and marathons every year, take a look on the Run Britain website for more.
It requires stamina and some mental strength, too. On the track, it's 5,000m and 10,000m while the 26.2 miles of the marathon is a massive test of mental and physical endurance.
Throwing events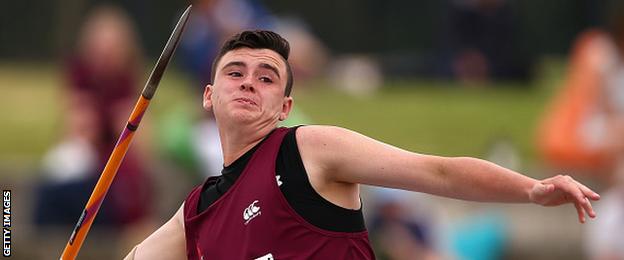 Throwing needs good upper-body strength combined with balance, technique and strong legs and core. Put all that together to propel the shot put, javelin, discus or hammer as far as you can.
Your local club will be able to provide you with any specialist equipment to give the events a try.
Cross-country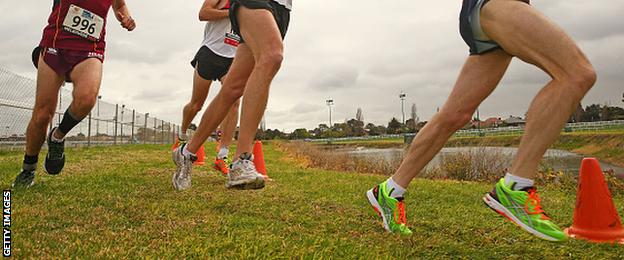 Cross-country running is a great way to connect with the outdoors. It usually takes place in the winter, and while there is no set distance races usually fall into the long-distance category. Be ready to get muddy, it's all part of the fun!
Jumping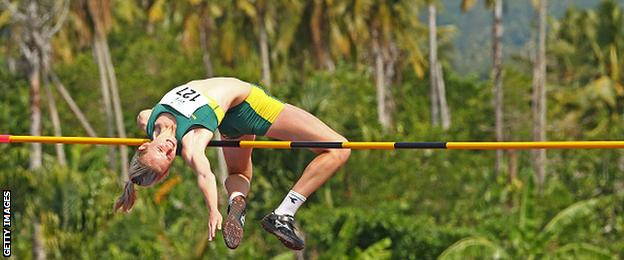 Jumping comes in long jump, triple jump, high jump, and the pole vault. Long and triple develop strength and speed while high jump needs flexibility to clear the bar.
Heptathlon and decathlon
Decathlon (men) consists of 10 events and heptathlon (women) seven. Both really test your endurance and skills. You'll need stamina, strength and technique to score as many points as possible over a multi-day competition.
Fortunately you won't have to try this ;-) ....
Mass participation
Parkrun is free to enter and welcomes everyone from beginners to Olympians in a 5k run, or 2k for juniors.
RunTogether is also available offering supportive and inclusive opportunities for everyone of every level.
Disability athletics
Para-athletics uses a classification system that groups athletes based on their ability. Track events include all Olympic and Paralympic distances. Field disciplines comprise shot, discus, javelin, club throwing (for athletes with a high level of impairment), plus long jump, high jump and triple jump. Some events are specific to particular classifications. If you are looking to start in para-athletics, the Parallel Success programme from British Athletics offers great opportunities.
DIY and youth athletics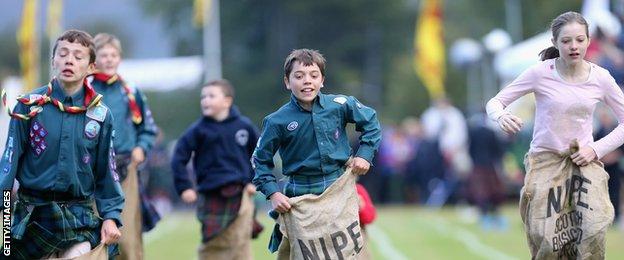 Schools across the UK have their own athletics competition each year at the annual sports day where kids (and parents) can try out some of the different disciplines. By adding fun elements (who doesn't love the egg-and-spoon race?) everyone can have some fun while learning the fundamental skills of the sport. But these don't have to be a once-a-year treat. All you need is a park and some props and you can create your own mini games whenever you like.
Sportshall athletics also gives youngsters an enjoyable way to try running, jumping and throwing activities as they take their first step into athletics.
Coaching and Volunteering
Whether you want to help inspire children, get adults running or encourage someone to take up javelin, there will be a role for you and the uCoach can help to get you started. UK Coaching can steer you in the right direction, and you can also get involved as an official to make your mark in a different way.
To find out about event or club volunteering opportunities try Volunteer Scotland or Welsh Athletics and, for Northern Ireland, visit Athletics NI and Volunteer Now.
See our full list of activity guides for more inspiration.