Siobhan-Marie O'Connor: Battered by Olympic swimming's elements

By Ollie Williams
BBC Olympic sports reporter
Last updated on .From the section Get Inspired
For a 17-year-old, Siobhan-Marie O'Connor has both achieved and weathered a lot in elite sport.
Born and raised in Somerset, O'Connor was 10 before she started taking swimming any more seriously than three sessions per week. By that time, London had already been awarded the 2012 Olympic Games.
But at that young age, O'Connor's swimming ability had already convinced coaches at Bath's intensive training centre to take her on - setting in motion a chain of spectacular events in the years that followed.
"She wasn't even able to make regional finals when she joined here," recalls her father, Sean, sitting by the Bath pool as his daughter trains. "Within six or seven months, she was getting to nationals. Then it really took off."
At 15, O'Connor was competing at the World Championships in China. The youngest member of the British squad, she reached the semi-finals of the 200m individual medley - competing against multiple Olympic medallists such as Zimbabwe's Kirsty Coventry - and watched team-mate Rebecca Adlington win 800m freestyle gold.
Team-mate Rebecca Adlington. O'Connor could hardly believe that phrase. Adlington had been her heroine, an out-of-reach megastar of her sport, just a few years earlier.
"That was one of the most unbelievable things," says O'Connor. "Back in 2008, when Becky won two gold medals, I was 12. I didn't think I would be on the same team as her and be able to call her my friend. It's really weird; now we're friends, it's crazy."
Crazier still that while schoolmates faced the looming threat of GCSEs, O'Connor - now 16, in early 2012 - found herself expected to book a place on the team for her home Olympics.
Why not? She was a veteran of a World Championship team now. But what, a year earlier, had been the thrill of unlikely selection now brought with it immense pressure to live up to new expectations.
"She made the Worlds at 15 and that was almost a shock - not a fluke; you have to work hard, but it was totally unexpected," says father Sean.
"Up until then she'd been effectively below the radar. Making Worlds, she's then expected to have a good chance of making the Olympics. For the first time ever she was tipped to make the team, which put added pressure on her.
"She normally steps up when it matters. You can normally rely on her - she doesn't bottle it. On this occasion… to a degree, she bottled it."
At the British trials in March that year, swimming for a place on Team GB in the 200m medley, O'Connor went out too quickly. She believed she needed to get ahead, and stay ahead. But in the medley's four stages there is plenty of time for nerves and doubt to surface. When her third turn was poor, she knew it was over.
"And I knew that," says her dad. "I knew what position she needed to be in. I knew all along."
What do you say when your daughter comes out of the pool and hasn't made the Olympic team?
"Life doesn't go up in a straight line. My wife and I, we almost expected it to happen. We didn't want it to but we had a feeling. She had made every team and life is just not like that.
"We were devastated for her but, from a parent's perspective, we had to pick her up and explain to her that this," he says, swooping his arm downward to indicate a dip, "was almost needed in order for that" - swiftly raising his arm back up - "to happen in the future." Peaks and troughs.
O'Connor had one last shot at London 2012. In late June, swimmers gathered in Sheffield for the English national championships, the final qualifier for remaining places in the British team. The 200m medley places were full, so the 16-year-old decided to try for the 100m breaststroke: not her favourite event, but she had a chance.
To go, she had to miss her school prom. The decision to put her social life to one side was obvious but heartbreaking all the same.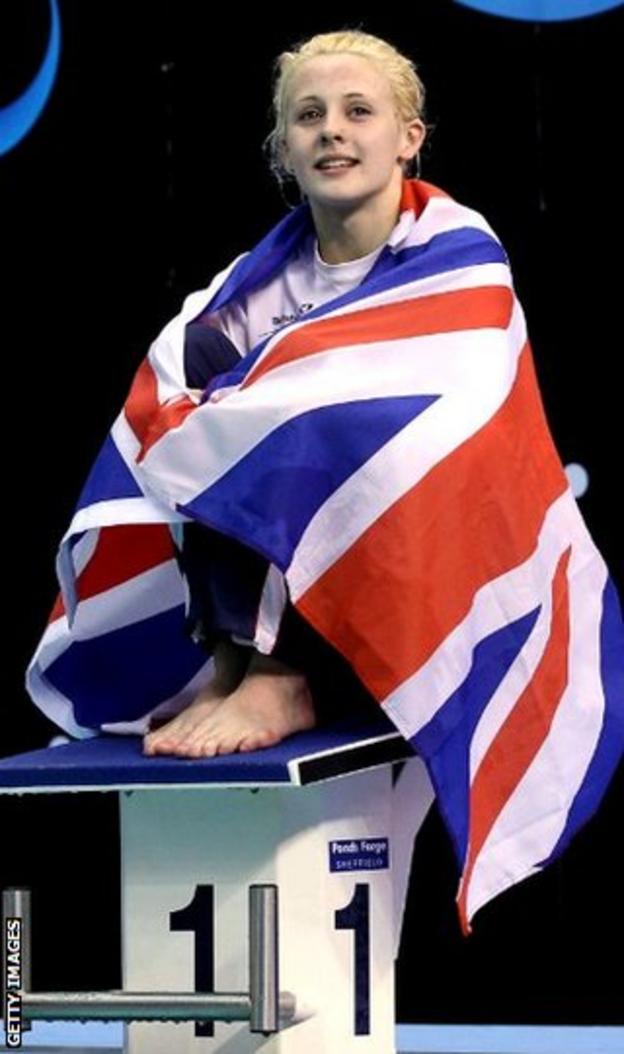 "I had been looking forward to my prom since I was in year seven," she says. "I missed going away with my friends at the end of exams and seeing people off that you are never going to see again. It was hard but they were still so supportive."
In the morning heats for the 100m breaststroke, just one month before the Olympics were due to begin, O'Connor took half a second off her lifetime best. In the final, she found another half a second.
For the first time in her life, at the most crucial moment, she swam inside the Olympic qualifying standard. Siobhan-Marie O'Connor
"When I touched the wall, it was like a flood of joy. Just overwhelming happiness. I had tried to block it out between the trials, where I thought it was all over… and then it all came flooding back.
"The build-up [to London 2012] had started around this time, so everyone was getting really excited. It was hard not to feel disappointed in myself, thinking: 'Oh well, I'm not going to be the part of it that I wanted to be.'
"So when I touched that wall, it was the best feeling ever."
O'Connor went to the Olympics wide-eyed and delighted to have snatched her last opportunity, only to find herself on the inside of a great British disappointment.
As GB swimmers' medal hopes in many events evaporated, O'Connor's performance in the 100m breaststroke merited barely a footnote amid the frenzy of other activity: neither she nor team-mate Kate Haywood made it out of the heats inside London's Aquatics Centre.
While Haywood fought back tears at the poolside and retired on the spot, O'Connor - eight years younger - lapped up the atmosphere that had existed in her dreams for years. "I was happy with it. It's such a great experience getting out there," she told waiting journalists.
That breaststroke performance earned her a place, ahead of Haywood, in Britain's 4x100m medley relay team. They came through their heat to reach the Olympic final on the evening of Saturday, 4 August 2012.
At 20:08, eight minutes into one of the finest hours in British sporting history - with long jumper Greg Rutherford in mid-air at the nearby Olympic Stadium, Jessica Ennis warming up to race the 800m heptathlon finale in 20 minutes' time, and Mo Farah set to follow in the men's 10,000m - O'Connor hit the pool for the breaststroke leg. The team finished last. It did not matter to her.
"When I missed out at the first trials, if someone had told me I would be swimming in an Olympic final, I would have said 'no way'. But it all just fell into place," she says.
"It was such a lesson. It taught me so much about sport, and disappointment, and how to bounce back. You need things like that; in swimming, the most valuable lessons are the ones which happen when you lose.
"Making the Olympics has changed my life and opened so many different opportunities to me. The experience of a home Olympics was once in a lifetime. To say I've been there and done it is crazy; it is with me for the rest of my life."
A year later and, since London 2012, O'Connor has - European short-course bronze - and both in her favoured 200m medley.
The latter performance wowed the sport's community. Swimming news website Swimswam wrote: "O'Connor is the future of British swimming. She barely snuck onto the Olympic team, but don't mistake that for a swimmer who is on the cusp of greatness. Greatness has arrived for her. O'Connor crushed every leg of that swim."
The 17-year-old is now ranked sixth in the world, in a small pack of swimmers hovering behind world leaders Alicia Coutts of Australia, Chinese sensation Ye Shiwen and Hungary's Katinka Hosszu.
She is, once again, the youngest member of a British World Championships team, preparing to race in Barcelona this weekend.
Is she ready to scale the next peak? We will not wait long to find out. Her heats and semi-finals are on day one (28 July) with the final the following day.
It will not be a simple procession to the podium but, after the last 12 months, she and her family know exactly how to cope with that.