Gabby Logan: Sport inspires me every day

By Gabby Logan
Presenter, Inspire: the Olympic Journey
Last updated on .From the section Get Inspired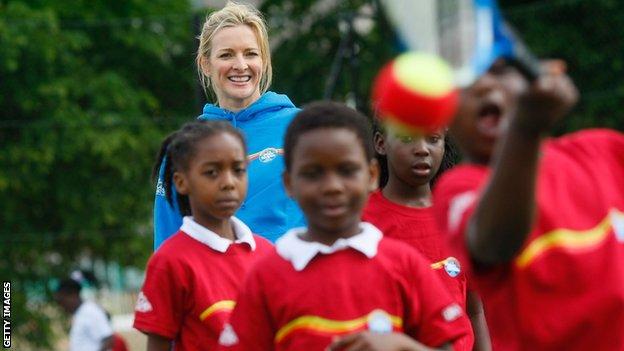 BBC Sport has a new home for the most inspirational stories from the worlds of elite Olympic, Paralympic and Commonwealth sport.
Inspire: the Olympic Journey begins on Saturday, 27 July on BBC One at 12:45 BST and returns each month, following a selection of established London 2012 stars alongside new names hopeful of success at Glasgow 2014 and Rio 2016.
Here, Gabby Logan, who presents the programme, reflects on the role sport has played in shaping her life as a gymnast-turned-broadcaster, the daughter of a Wales footballing legend and wife of a Scotland rugby player.
My sporting life had no discernible start date - sport has just always been there.
I was born the daughter of a Leeds United and Wales footballer and, while my mum was not particularly sporty, our life was dominated by his job.
Footballers move clubs and families up sticks and move, and consequently all of us children had a passion for sport.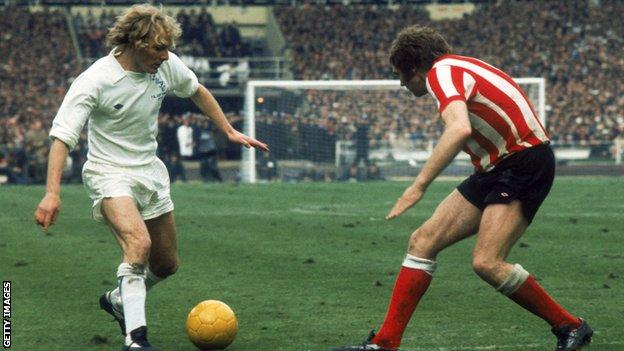 From as early as I can remember we were pitted against each other after dinner, to race round the local track or play rounders or tennis.
On family holidays there would be impromptu swimming galas and tears when one of us was disqualified for leaving the imaginary lane. He was tough, my dad.
In spite of that rather brutal approach, we loved sport.
My sister and I were gymnasts and my brother a footballer, although we all played other sports for school as well.
We watched sport as a family, cried at the Olympics and enjoyed Trans World Sport on a Saturday morning, which showcased sports not featured on more mainstream television.
My own gymnastics career was short but incredibly rewarding, the highlight being the Commonwealth Games in Auckland in 1990.
Having done gymnastics for a few years, I started focusing properly aged 11. By the time I was 15 I had competed for Great Britain a few times in international events and was part of the elite national squad, spending Easters and summers in places like Lilleshall or Leeds Carnegie.
Gymnastics gave me so much more than international travel and the ability to do strange things with my body, though.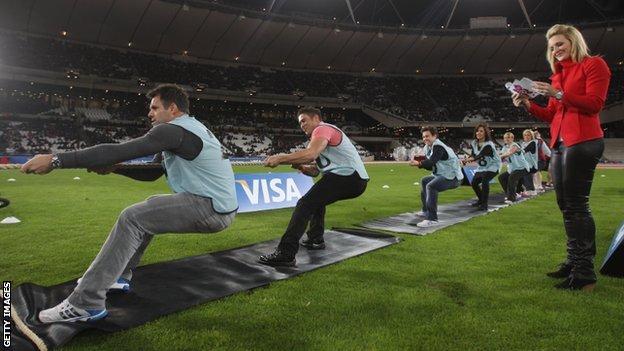 The discipline to keep training 30 hours a week, often getting up at 05:30 to train before school, and study for A-levels was a juggling act I often think of as good training for being a working mum and many other parts of my professional life.
Then there are the friends you make when working in such a tight-knit group.
I am godmother to the daughters of two of my best friends, who I met as a 12-year-old through the national squad. Both were based in London and I was from Leeds. I am pretty certain our paths would never have crossed otherwise. We have stayed mates for 28 years and travelled around the world to see each other.
When the time came to pack in gymnastics because of my bad back I was bereft.
I really didn't think I would find anything so rewarding again, and in a way I was right, excluding motherhood of course.
When I went to pick up my degree results, I remember feeling flat. I had hoped they might give me a similar buzz to competing but I was wrong.
I will be forever grateful for my sporting life. It gave me a lifelong passion for keeping fit and loving exercise, and ultimately led to my career.
Sport continues to inspire me pretty much every day.