BBC Sport - How will scrum rule changes effect the Six Nations?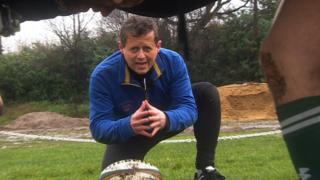 Getting inside the scrum
BBC Breakfast's Mike Bushell looks at how this year's Six Nations should be improved by rules changes to the scrum.
Changes were made to try and improve the flow of the game after a record 59% of scrums in last year's competition collapsed, resulting in a penalty or another scrum.
To get involved in rugby in your area, go to our Get Inspired by rugby union pages.