Get Inspired Unsung Hero 2018: Nominations now over/Winners named soon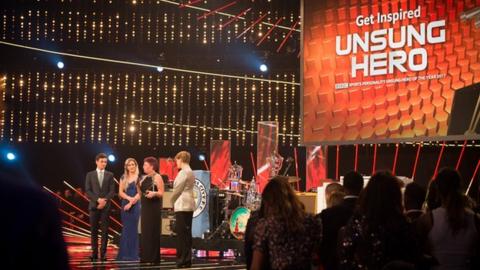 Nomination for the 2018 BBC Get Inspired Unsung Hero award have now closed.
The names of those volunteers who dedicate their free time to help people participate in grassroots sports and fitness activities will be put forward for their local award.
What happens now?
With the help of a locally sourced panel, a shortlist is considered and 15 regional winners will be announced.
They will go forward for the national award, when a panel of elite sportspeople - with a little help from those working in sports industry and media - look closely at each Unsung Hero.
After a day's debate, they will agree on the 2018 BBC Get Inspired Unsung Hero.
How will I find out if my nominee has won?
Your local BBC region or nation will be announcing its winner in the coming weeks - look out for news on the evening news programmes, radio shows and websites.
We will feature all 15 regional winners from 1-15 December on the BBC Get Inspired website.