Ten athletes' biggest distractions to training
By Louise Andrew
BBC Scotland
Last updated on .From the section Get Inspired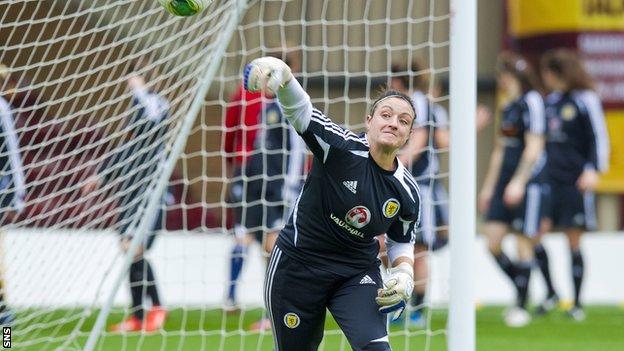 Whether it's too little time, not enough energy, or the cost, we can be masters at finding excuses not to exercise. So how do our elite sports stars stay motivated?
A recent event, organised by the charity Winning Scotland Foundation, brought more than 40 athletes together, including Sir Chris Hoy.
The sports stars met with around 150 pupils, who had travelled from all over the country to St Peter the Apostle High School in West Dunbartonshire, to give insight into their success.
Chris Hoy - Cycling
Find a sport you enjoy
For me there was no option. I knew that every day counted, every single effort, every session counted towards that gold medal.
And the thought of missing one session or being late for it, or whatever - there was never an option.
But in the early years I think it was just that I enjoyed it. I enjoyed riding my bike so much that I didn't need to be coerced into doing it.
Lee Craigie - Mountain Biking
Break a habit
Spending time with friends and family is my distraction.
Sometimes I've got to decide that actually spending time with friends and family needs to take second place to going out on my bike.
It would be so nice just to hang out and drink coffee, but sometimes you've got to just break a habit to make sure you go out and train.
Scott Forrest - Rugby 7s
Find like-minded people to exercise with
I was the only person out of my group of friends that was competing at a high level. My friends wanted to go out every Friday or Saturday night, whereas I knew that if I wanted to succeed in sport I couldn't do that.
There's always time to go out and play sport, rather than sitting on the couch for a couple of hours watching television.
Sometimes the best thing to do is to find like-minded people that you can go out and play sport with.
Gemma Fay - Footballer
Plan your time
Sometimes I have to miss out on with time with friends and family - things like gigs, the cinema, or going out for meals.
It means I have to plan my time better. I try to plan in advance when I know I'm going to be free, and that also gives me something to look forward to.
I made a commitment to the team and to myself to qualify for the World Cup in 2015 in Canada. When you make a commitment to something it doesn't really feel like you're sacrificing things.
Michael McCredie - Wheelchair Curling
Do your research
Being a wheelchair user, one of the most obvious issues can be access to facilities - swimming pools, sport centres etc. For example, are there wheelchair-friendly toilets?
I always pick up the phone and ask these questions to make sure I can get access to everything.
Once I've overcome that I'm as free as a mainstream able-bodied athlete to use sports facilities.
Lauren Gray - Curling
Eat more healthily
If I've not eaten right or slept well then I feel a massive dip in how I feel.
Getting just an extra hour of sleep at night and making small changes to your diet can make all the difference.
If I'm tired when I finish work, I can't be bothered and I'll just want to go home.
But I know if I've eaten right and slept right then I definitely will have the energy to go and train.
Freya Ross - Marathon
Leave your sports kit by the door
I would say my biggest distraction from training is just being cosy indoors, when you have to go for a run on a cold, wet, horrible day.
My advice is put your training kit near the door and, before you go and sit down, put it on and go straight out.
Once you get out there you always enjoy it more than you think you will.
Lynn McCafferty - Handball
Train in the morning
When you come home it's tempting to sit down and turn the television on.
I like to go out in the morning to do my extra training. Once you've got it over and done with in the morning, you've got the rest of the day to enjoy.
The feeling you get after you've done your training sets you up for the rest of the day.
Theo Spalding-McIntosh - Judo
Challenge yourself to new things
Try and get out your comfort zone. Sometimes I find training really repetitive and a little bit boring.
But I know that it's something I've got to do to get to where I want to be and meet my own personal goals.
I think that everyone should try to challenge themselves to at least one thing a week or day.
Susan Egelstaff - Badminton (@SEgelstaff)
Set a long term goal
It's so easy to get into the habit of doing normal things - watching TV, meeting friends. But when you're training and you're a full-time athlete you just can't do that - you have to be really disciplined.
You have to have your long term goal in your head all the time and know that sometimes you can't do things that your friends and family can do.
You have to sacrifice things, but all the hard work will pay off in the end.
No excuses. Take a look at our list of guides to find an activity for you.