Get Inspired: How to get into korfball
From the section Get Inspired
Fast Answers

Why get into korfball?

It's a fast-paced, unique game that isn't your usual team sport.

Who is it for?

It's accessible for all ages, male or female, beginner or athlete.

Is there a cheap option?

Just turn up to a local club and have a game. Beginners are always welcome.

What if I want a proper workout?

For the serious player, korfball builds endurance and improves balance and co-ordination.

Can I take it to another level?

If you want to develop your skills, join a club and play competitions and leagues.

Is there a disability option?

People of most abilities and disabilities can play - there are a range of inclusive adaptations.

Is there a family option?

Korfball is played with mixed teams which makes it the perfect family game.

So where can I take part?

Head over to our

club finder

page for korfball events near you.
You may not have heard of korfball but it is a great, action-packed sport that takes the rules from basketball and netball and mashes them together.
It is an amazing ball game that relies on passing, movement and co-operation and it is different to almost all sports for one reason - it is a mixed-gender sport.
Teams consist of eight players, four male and four female players, so korfball is a great way to get the whole family involved. Go give it a try!
Korfball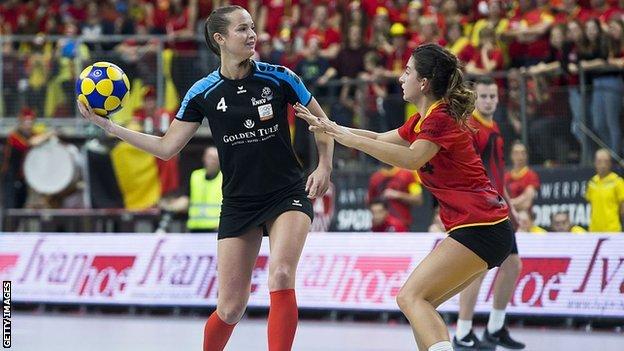 Originating from the Netherlands, korfball is a lesser-known sport in the UK but there are many more clubs than you probably realise, so find one in England, Scotland or Wales near you.
The game can be played indoors or outdoors on a court and the aim is to throw the ball through the goal, or "korf", a plastic basket on a pole 3.5m above the ground.
The Netherlands are the dominant team on the world stage, but England consistently make the quarter-finals of major competitions, with Scotland and Wales starting to make an impact internationally too.
University korfball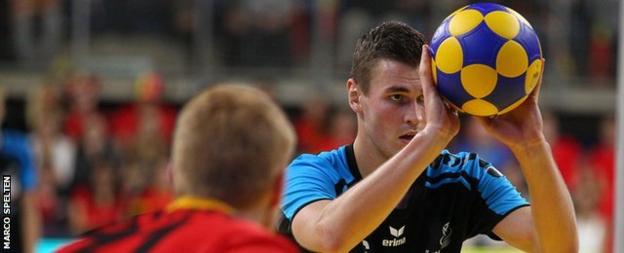 Korfball is growing rapidly across the UK, especially in universities.
This means plenty of competitive, fun matches and the chance for students to develop their skills as a beginner, through to representing their university at national level. It is a mixed-team game where the social side can often be the main event!
See the British Student Korfball Association for further information on where you can get started in Scotland, Wales or England.
Mini and junior korfball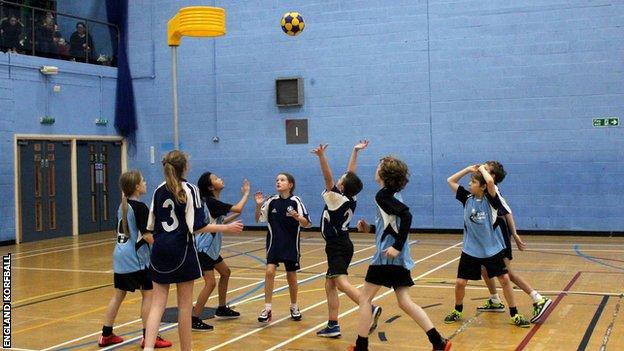 This version of the game is fantastic for children and young people, providing the opportunity to experience a new and exciting sport, whilst exercising and having fun!
Mini-korf is a scaled down version of korfball, suitable for small children, often played on the beach.
There's also a growing number of clubs offering junior training sessions, after-school clubs and summer camps in Scotland,Wales or England.
There is also korflite, which encourages existing korfballers to bring friends along who either haven't tried the game before or play other sports during the winter season.
It is a friendly yet competitive game where teams are encouraged to have at least one beginner.
Disability korfball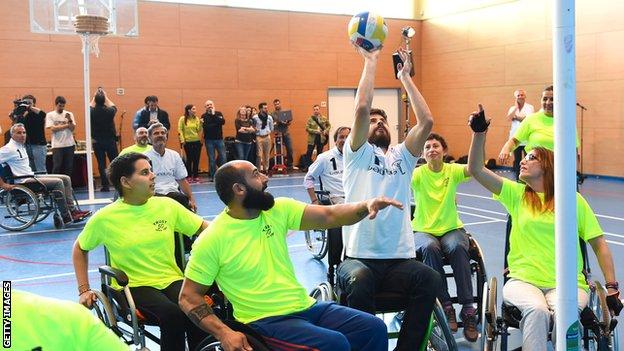 Clubs accept all players to join in sessions.
Volunteering and coaching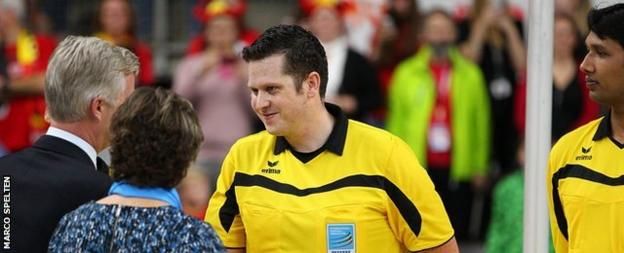 Korfball clubs are always on the lookout for talented individuals who would like to train as a coach.
There are a variety of courses, schemes and development programmes to choose from in Scotland,Wales or England. You can also take a look at Sports Coach UK.
Whether you have played korfball in the past or just have a keen interest in developing talent, volunteering is another excellent way to become involved in the game. Join In UK, and Volunteer Scotland can help you find an opportunity near you.
What's next?
1. Find your local korfball club in Wales,Scotland and England.
2. Share your story and inspire others!
Are you inspired to try korfball? Or maybe you are an expert already... Get in touch and tell us your experience of the activity by tweeting us on @bbcgetinspired, visiting us on Facebook or email us on getinspired@bbc.co.uk.
See our full list of activity guides for more inspiration.